AUSTRALIAN PIONEERS OF COUNTRY MUSIC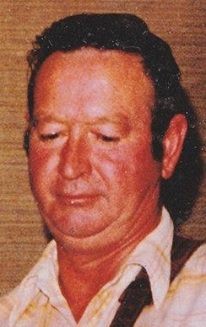 JOHNNY NORTON
Born JOHN HENRY NORTON in Coonabarabran Nsw 19/04/1934 worked as a stationhand at Mendooran in central west NSW
from where was drafted into national service which he served in the 23rd mounted rifles upon his discharge from the ADF
he returned to Coonabarabran before marrying and moving to Binnaway .
In September 1961 his Daughter Denise Margaret Norton was born followed in November 1962 by a Son Malcolm John Norton.
1965 John along with some friends formed the Castlereagh chapter of the Modern Country Music Association.
in 1972 John and his family moved from Binnaway to Hanwood in the states riverina then to Colleambally , Forbes and finally to Dubbo in 1974 where John formed the band Johnny Norton and the Westerneers with his 11 year old son as his drummer, Richard Homes on Rythm guitar and vocals John led the band playng a mix of lead guitar and rythm guitar and singing Slim Dusty songs plus other country and 50/50 dance music. In 1979 along with his band the Westerneers , Ken Cameron and Alec Saffy , John founded the Orana Country Music Association of which he was the founding president.
Friday October 21st 1983 John passed away from a massive heart attack
---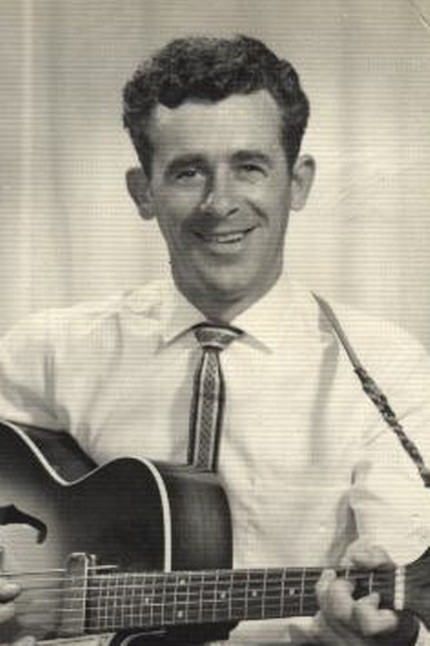 He was born Kevin Joseph Alfred Shegog on August 20th 1933, Turners Marsh Lower, Launceston, Tasmania. His parents
were James and Elvi. Kevin spent most of his childhood on his grandfather's farm. He learnt the guitar and became fine
guitarist at age eight. During his early teens, he travelled to the main land to try his luck in music.
He appeared on Australia's Amateur Hour with his brother and sister and came third. Around 1955, he entered Amateur
Hour again this time with his own group 'The Rainbow Valley Quintet' and won. It was in 1959 moved to Shepperton and
where he joined the Gold Toppers and appeared on the Harmony Trail shows all over Victoria and Southern New South Wales.
He recorded for W & G Records, and his first release for the company was 'Little Kangaroo' and had a string of hits including
'One Small Photograph of You' in 1961 which earned Kevin a Gold Record.
His records were released
in South Africa, New Zealand, Canada and England. He toured the showgrounds with Chad Morgan
and appeared on various other shows.
He was inducted into the Hand of Fame, Tamworth in 1983.
Kevin died on November 9th 2000.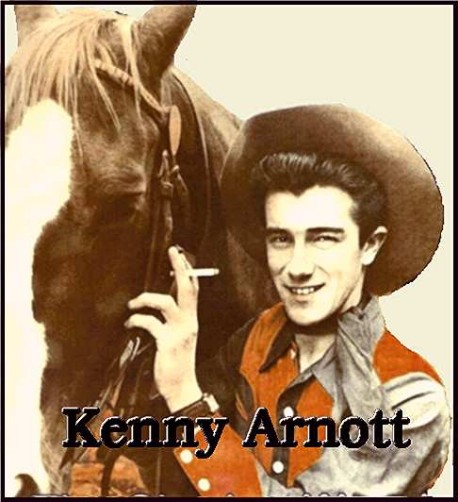 KENNY ARNOTT
Kenny Arnott was born in Horsham, Victoria on June 19th 1937.
On his tenth birthday his Dad gave him his first guitar, and being left handed he was self-taught. He wrote his first song at 13, titled 'Christian Cowboy'.
Kenny was a promising young footballer in his hometown of Horsham, recruited by Horsham's Seconds. However he had ended up in hospital due to an accident on the field. He was equally involved in music, which he eventually took up as a career. Kenny's first public performance was with his Father in a prominent local Mouth Organ Band. This built the foundation of his musical career.
August 4th 1950 the Horsham Legion of Ex-Servicemen and Women Amateur Hour had staged the grand final – Six hundred people attended filled the Horsham Theatre. The winner was Max Barlett pulling in 212 votes in the Juvenile section, Kenny (yodelling guitarist) came in second with 211 votes.
It was in February 1952, Kenny entered the Horsham Progress Association Amateur Hour where he won the best junior section. At the age of 15, he went to Melbourne to appear on Don Moore's Hillbilly Hour which was broadcasted from station 3DB. A cousin advised him to leave Horsham and move to Melbourne.
At age 16, Ken left his parent's home in Henry Street, Horsham (Vic) in February / March 1954, to pursue a career in entertainment. After leaving home, he conducted his own sessions on 3AK Melbourne on Saturdays, and 3XY every Monday morning. He would also gain a regular engagement at the Savoy Theatre, Melbourne.
His first recording for Planet Records was released on a 10inch LP, 'Hillbilly Classics' (December 1954), included standard songs: Old Shep, Orphan Boy and his Dog, Missing In Action, Letter Edged in Black, Sweeter Than Flowers, Don't Make Me Go To Bed . . . to name a few. He toured with Gill Brothers Rodeo in 1955 as featured singer, after his first recording.
In 1959 he married Dulcie Cameron (hometown sweetheart). It was after their marriage Ken toured again with Gills Brothers and later with Perry Brother's Circus. In the early 1970's he formed a band 'Country Revue' which lasted until 1984, and by late 1980's Ken had stopped performing. He returned to his passion of performing in 1995.
In 1998 Ken was inducted into the Hand of Fame, Tamworth
---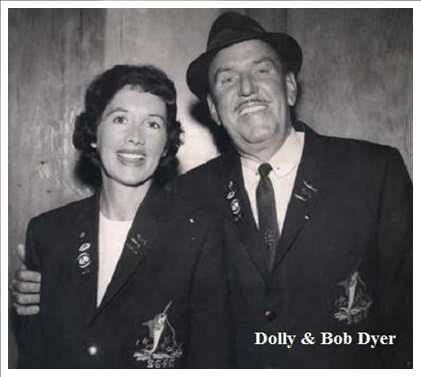 BOB DYER
Robert Neal Dies was born on May 22nd 1909, Trousdale County, Tennessee to Heywood and Delia (Bell) Die. After leaving school at 12, he would work in various jobs including: dishwasher, cab-driver, ice-man, carpenter, milk-bar attendant and rail freight hand. This was long before he took up theatre work which took on tour through the US on vaudeville circuits. He changed his surname to Dyer for stage.
He initially came to Australia in 1936 touring with Jim Davidson's ABC Dance Band which was a minor success. He then returned to Sydney in 1937 as a member of the Marcus Show, doing a hillbilly ukulele act on the Tivoli circuit combining comedy with singing. He then set for England, and back to America, only to return to Australia. Bob was first heard on Australian radio in 1941 in a series of 15 minute sessions of hillbilly music.
Nineteen year old, Dorothy 'Dolly' Mack (Thelma Phoebe McLean) a performer in her own right, while appearing on the Tivoli met Bob in August 1940. They were married on September 5th 1940, after meeting some fifteen days earlier on the show.
During the WWII, Bob and Dolly would entertain for 2 years Allied troops in Australia, they also toured New Guinea, New Britain and the Solomans in early 1945.
April 1951, Bob Dyer commenced his first Palmolive 'Pick-a-Box' (original started in 1948) program on 2BH, along with other programs he had started include: 'Secret Sound' and 'Can You Take It'. In February 1957, BP 'Pick-a Box' was broadcasted on TV, Channel 7, which lasted until June 27th 1971.
In August 1951 rumour starting circulating that Bob Dyer was dead. Soon as Dyer who the rumour, he called 'The Sun Newspaper', had spoken in a hollow voice and that was speaking from the grave. The origin of the rumour was unknown that caused a few people to ring the 2UE switchboard.
In 1971, Bob announced his retirement after twenty-three years of radio and TV, and with his wife, he moved to a luxurious home on Queensland's Isle of Capri. Both Bob and Dolly were listed on the 1971 Queens Birthday Honours List, with Dolly being appointed a Member of the Order of the British Empire (MBE). Bob, birth place being America he was not eligible. However he was appointed the Honorary Officer of the Order.
Bob died January 9th 1984
Dolly on December 25th 2004, a nursing home.
---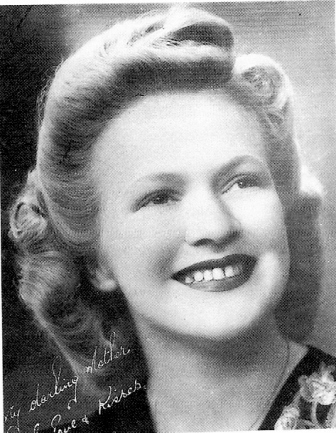 Born: June 14th 1925 - North Gate, Brisbane
At the age of 10, she made her first public appearance (1935) in Brisbane or Frank Tozer Show.
The first song she sang in public was believed to be Mother Pal & Sweetheart.
she was working on Radio 4BK as cowgirl where she would sing and yodel. She also had a show on ABC Radio.
In 1939 - June also started recording in Melbourne - but they were only for radio use.
The year 1941 brought the end of showbiz, June joined the Red Cross entertainment unit and
began travelling to the islands and around Australia - wherever there troops (Australian and US) centers
or hospitals.
Only 6 tracks. The Lullaby My Mother Sang To Me,
Happy Yodeling Cowgirl, My Pinto Pony & I, Song of Queensland, Mother Pal & Sweetheart, and My Daddy
Was A Yodeling Cowboy.
After the War years - she joined Harry Wren's Stage Spectacular and toured every state. She married Tom Hayes in 1948.
During the June 1960s were tradgic times, both her parents had died and also her husband when she was
three months pregnant. June was treated for nerves and depression and had died from what amounted to
an overload of prescribed drugs on New Years Eve 1966, buried 3 days later at Nudgee. The day after the
funeral - her two youngest (twins) just turned one year, also she left behind 3 other sons.
---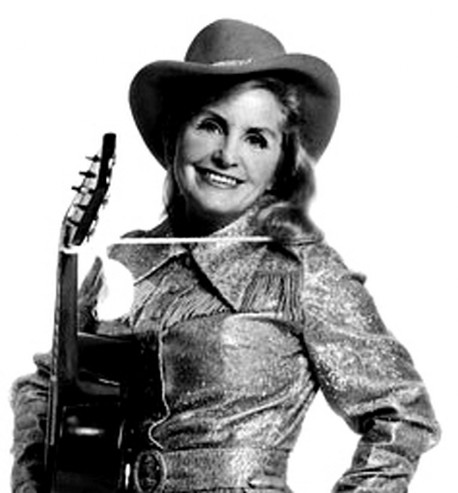 'Australia's Yodeling Sweetheart'
Shirley Thomas was born in Toowoomba (Queensland) on January 12, 1925.
She started her career singing and yodeling Tex Morton songs. After winning a Talent Quest in Bundaburg singing 'Mocking Bird Yodel' (a Harry Torrani song) Shirley was encouraged to write her own songs and learn to play guitar.
On May 25th 1941, Shirley recorded her first 6 songs for Regal Zonophone. She became the first female solo act to record Country Music in Australia. During the War years she toured with various variety shows.
It was during this period she keep on writing and recording and later toured with Sole Brother's Circus where she met her first husband, John Sole. Shirley soon decided to give up on show business for home and family.
After years of absents, Shirley was courage to come out of retirement in 1970, to appear on an All Star cast at the Tamworth Town Hall. She was greeted with a thunderous applause. She recorded her final two LPs (1970 – 1972) for Hadley Records, Tamworth, and re-released all her old 78's.
Shirley was inducted into the Hands of Fame and elevated to the Roll of Renown in 1980.
She died at Lake Macquarie on July 1, 1999.
---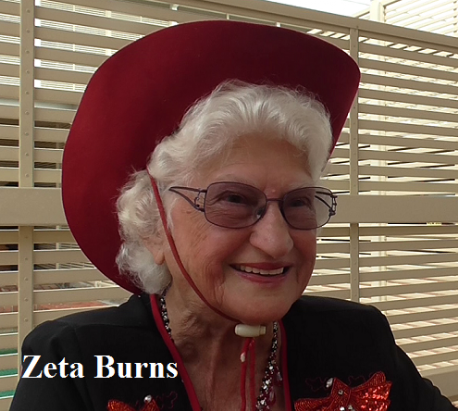 ZETA (BROSE) BURNS - 'Queensland's Yodeling Cowgirl'
She was born Zeta Brose in 1928, Ayr, Queensland.
Her musical career started at the age of 10, when she sang and yodeled with Dorothy Juniper in Cairns. She had her first guitar in 1945, given to her from her Grandfather - although a year later she traded it off for a 'Gibson' and began entertaining including Peace Concerts. She did a lot of appearance on radio 4GR.
It was 1948, Zeta joined Lester Follies and went out touring. In these shows cast members would at times include, Gordon Parsons, Ron Peters, Art Desmond, Lex Summers - the acts were supported by the ballet.
It was by 1948, she became known as 'Queensland's Yodeling Cowgirl' and began touring full time in tent shows with many of the top artists/entertainers of the day. The likes of: Joan Ridgeway, Ron Peters, Dusty Rankin and Queensland boxer Monty Fayne.
Although Zeta never recorded commercially in her early years, she did however, recorded for radio use only, and under her maiden name 'Brose'. Her first commercial recording came about in 1980, when she was working on the June Holm's Memorial Fund, here she would record under her married name 'Zeta Burns'.
It 1979, she met Ian Hands the two started touring together in 1985 - although they never married they became partners, and up until 2012 - the two would take their country music to their fans. In 1984 she released an LP 'Queensland's Yodeling Cowgirl' on the Hadley label (Tamworth).
In 1988, Zeta received an Acustic Golden Guitar Bicentennial Award and in 1996 she was presented with an industry award for 50 years in Country Music. Her name is also included in several Halls of Fame across Australia.
There is a CD available titled 'Memories of Home' - containing 20 classic yodeling songs recorded by: June Holm, Joan O'Farrell and Zeta Burns.
Today (January 2013) - while Zeta admits that she can't quite hit the high notes now, and Ian's ability to play guitar is failing - the two enjoy going along to traditional country shows and catch up with friend and fans.
---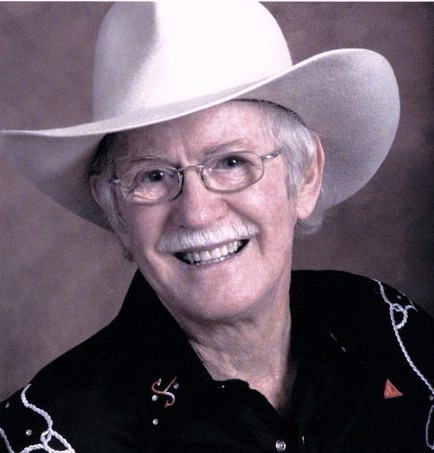 Arthur Blanch
He was born on November 1st 1928 - in Northern New South Wales.
He taught himself the guitar - when he bought the instrument via postal order
It was in 1949 he won Australia's Amateur Hour, although it wasn't until 1952 when he took out first place in a talent quest
in Lismore on Radio 2LM, that he was offered a recording contract with Rodeo Label. It was the same year he met his wife, and they were married in the year 1954.
Their daughter Jewel (born 1958) started to appear on the show at the age of three - playing her ukulele. She was 4 when she made her first record
'I Want To Stay On Jumbo' a novelty song written by her father. It was by the age of 8, she had already released 6 record, two with her parents.
In 1962, Arthur released his first recording for EMI 'The Strange Little Girl', which became his first hit, this backed with pop type song 'Somebody Else Is Taking My Place'. It was about this time he recorded 'Keep It A Secret' with his wife
December 1963 Arthur Blanch took his family to the US, and appeared on various TV shows and recorded a single for Dot Records 'Maker of Raindrops and Roses. They toured most of the US and returned to Australia early 1965. While back in Australia, he did the club circuit, although his career was not so rosy. In 1968 Arthur and his family returned to the US and stayed for 10 years.
In 1969, the family were signed to Capitol Records and renamed them 'The Blanch's'. Based in LA, they toured America during the 1970's as the 'Blanch's' and also Arthur also appeared solo. In 1976, Grundy Production brought their daughter back to Australia to appear in six episodes od The Young Doctors.
In January 1978, the returned to Australia where in Tamworth Arthur was inducted into the Hands of Fame, and within a couple months was back in the US where he recorded 'The Little Man's Got The Biggest Smile In Town' for Mike Curb Records in Los Angeles. It wasn't until 1979, Arthur returned to Australia - where in the January his daughter Jewel was inducted into the Hands of Fame.
In 1980, they settled in Brisbane - and commuted to the USA to complete contracts. In 1981 Arthur and Jewel signed to CBS Records Australia and released the 'Lady and The Cowboy' album which was recorded with his daughter.
Arthur Blanch's latest album:- Whatever Floats Your Boat, containing 10 tracks including: It's Usually A Woman, Mama's Table and She's Mine.
Awards/Accolades
1982 - Golden Guitar - Album of the Year
1983 - Golden Guitar - Album of the Year
1984 - Golden Guitar - Male Vocalist of the Year
1985 - Golden Guitar - Male Vocalist of the Year
1985 - Honorary Ambassador for Queensland
2001 - Elevated to the Roll of Renown
2002 - Inducted into the 'Galaxy of Stars'
2007 - Song Maker Award
---
BERNIE BURNETT
She was born Bernice Verl Perring on January 17th 1923 - Grafton, NSW.
Bernie (as she was known) was from a music family, her father played the concertina, and her mother sang
in concerts. However it was from the age of 2, Bernie was encouraged to play the piano. At the age of 8 years,
she sat for her first piano exam.
It was in 1936, age 13 - she first met Buddy Williams (the Yodelling Jackaroo), and showed an interested in the
young cowboy, with singing, when he appeared the Grafton Jacaranda Festival
The following year she was in Sydney with Buddy William to meet with Arch Kerr
at Columbia Records (EMI), who suggested to Bernice that she use the name Bernie Burnett.
In 1939, she moved to Sydney with Buddy, and began traveling with Buddy Williams appearing with him in Brisbane and
Adelaide. On January 9th 1940, she married Buddy Williams in Adelaide. They would later move to Melbourne, then
onto Sydney where Bernie would join Ashton Circus and had joined other traveling shows besides Buddy's.
In was in May 1940 Bernie joined Buddy on his second Regal Zonophone session: singing 'When The Candle Lights Are Gleaming back with 'Lets Grow Old Together'. It is believed that the session he recorded three singles - which included "The Happy Jackaroo' and 'The Cowboys Life Is Good Enough For Me'.
Bernie recorded again with Buddy in 1943 this time 'Sunny Australian Sweetheart and 'Stockman In Uniform'. By this time
Buddy Williams had enlisted into the army. In 1945, Buddy divorced Bernie
Bernie remarried in 1952 to John Worthy and continued performing in Queensland.
In 1989, Bernie released an album titled: 'Queensland Country Style' - tracks including: Under The Old Wattle Tree, You Can Never Do Wrong In A Mother's Eyes, Let's Grow Old Together, Brown Eyed Sweetheart of Mine.
In 1995 Bernie Burnett was inducted into the Country Music Hands of Fame.
---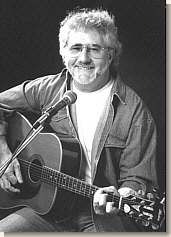 Born in Fitzroy Victoria on December 26th 1941
It was after leaving school at 14, he would become a motor-mechanic, and a brake specialist in his father's garage. He soon became interested in Elvis Presley's early career, which prompted the teenager in a career of his own.
It was in 1959, 17 year old Johnny Chester began his singing career with his band 'The Jay Woods - later called 'The Chess Men'. Johnny admitted (in a 1960's interview) that he was useless at playing guitar, but when they heard him sing his voice was liked.
He would run a dance in the St Cecilia's Church Hall in Preston by the late 1960's he moved the dance to the Preston Town Hall, as it was not uncommon to be performing for 200 or more teenagers. These dances became very popular at a time when Rock 'n' Roll was king.
In 1961 he signed with W&G Records and released his first single 'Hokey Pokey' with the flipside 'That's How It's Gonna Be', he started to become a household name. Chester has also been called a second Johnny O'Keefe. the following year he released his first E.P. 'Johnny Chester's Hit Parade - it was the same year he started touring with Roy Orbison and later the Everly Brothers.
One of his biggest thrills, was performing in the Connie Frances show at Melbourne Stadium. The audience loved him, and yelled for him, even when the next artist popular Johnny Burnette appeared on stage. At the age of 21, Johnny started producing his own records and compering a teenage show for Gippsland TV.
In 1964 after a successful tour of Australia and New Zealand with the Beatles, Johnny hosted the first national television series 'Teen Scene', for the ABC which lasted one season. The following year he became associate producer of a new TV series nomination for the 10 network.
Like many entertainers, in 1968 Johnny performed in Vietnam for the Australian and American troops. Later he released his first single in 3 years titled 'Heaven Help the Man' backing was from the Melbourne band 'The Strangers'.
In 1971 he released his first album for a new label 'Fable' 'Johnny Chester and Jigsaw' a single from the album 'Shame and Scandal in the Family skyrocketed to No.1 in several state of Australia. His cross-over to Country Music during the early 1970's, made him one of the greats of the Australian Country Music scene.
His first National top 5 hit, was a 1973 self-penned 'The World's Greatest Mum'. Although it was in 1975 he was award his first golden guitar at the Country Music Awards for best selling track 'She's my kind of Woman'. In 1977 John Chester hosted 'Country Road' a television series for the ABC and began touring with 'The Blue Denim Country Band' who later became 'Hot Spur'.
After the release of another hit 'I Love You So Rebecca' in 1979, he signed with W.E.A Records a filiation of warner Brothers. His first release for the new label 'Johnny Chester and Hotspur' due to it great success of reaching gold status, Johnny continued recording and touring with Hotspur
In 1983 he was invited for Fort Worth, Texas to perform and receive an Award at the International Country Music Awards. He shared the stage with other greats, Bobby Bare, The Bellamy Brothers and Tom Jones. While back in Australia he was a support act for Roger Miller and Charlie Pride. Over the years he has toured with many greats including, Kenny Rogers, Johnny Cash, Tammy Wynette and - Freddy Fender
In the Entertainment world, Johnny Chester had covered most things: - Radio Announcer, TV Compare, songwriter, recording artist, rock 'n' roller and a country star. He's respected by the Music Industry and his many fans.
In 1999, he continues touring with the Southerly Buskers. In 2005, he released an album 'Get A Little Dirt on Your Hands' for Shock Records which made a huge splash in the Music Industry. His current album was released through Warner Music titled 'The Nashville Sessions'. To date Johnny has released 28 albums and more than 50 singles.
1975 - Top Selling Track - My Kind of Woman
1981 - Hand of Fame - Tamworth
1981 - Male Vocalist - I Love You So Rebecca
1982 - Male Vocalist - Rough around the Edges
1983 - Male Vocalist - Ad in the Weekly Times
1994 - Song Maker Award - Tamworth
---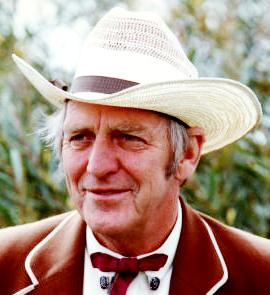 He was born Dean Page at Kadina on May 10th 1928
His father died when Dean was still only young, and his step-father George Westly was a talented musician on the button accordian and the harmonica and had taught young Dean to play these instruments. Wilf Carter, Tex Morton and Carter family were great influence on Page.
It has been stated that Dean 'Rocky' was much interested in traveling shows, and that he had volunteered as a helper for circuses and traveling shows alike in the hope of getting a ticket to the show, this was prior to 1939. His first job was delivery meat and mail via horseback around the Adelaide hills of South Australia.
After schooling, Dean was introduced to hypnosis and had spent many years studying the mind – and although it was looked down upon, he presented hypnosis in theatres across Australia. He became interested in Hypnosis when his idol Tex Morton was known as Doctor Morton who also traveled as Hypnosisit. Dean 'Rocky' Page made his first custom recording on 1947 at radio station 5AD, and had also taught music at the Adelaide College of Music.
It was in 1956 Rocky and his Family toured with Stan and Kitty Gill around Australia in their rodeo and circus. Rocky was billed as the "Singing Cowboy Hypnotist Extraordinaire". Around 1957, he opened a music shop and music school and continued teaching. Rocky also had a weekly radio program that aired on 5 RM (Berri), 3TR (Sale), 3CV (Maryborough) and 7HT (Hobart).
In 1961 he went on tour for 2 months with Slim Dusty Show through Tasmania, it was while in Launceston he recorded for Hadley Records with Slim, Joy and Barry Thornton doing the backing. Between 1961 and 1967, he went onto work with Frank Foster on the showgrounds touring with a line of great entertainers – Chad Morgan, Lionel Long, Johnny Chester, Johnny Devlin, Lonnie Lee, Johnny O'Keefe and Normie Rowe.
Since 1978 – Rocky continued to promote South Australia Country Music Awards, and established a Festival which is now part of a 10 Days of Country Music on the Riverland. Sadly his was not the best, and after long battle of Motor Neuron Disease, Dean 'Rocky' Page lost the battle in 1997.
1995: South Australian Music Industry Award - SAMIA
1995: Rotary Award
1996: Service to Council - District of Barmera
1997: Special Award Riverland Country Music Festival
1997: Broadcasters Hall of Fame - ACMF (Tamworth)
1998: Roll of Renown (Tamworth) – Posthumously awarded
Awards
1976: Radio 5RM Service to Youth Award
1977: The First Riverland Citizen of the Year
1983: Dedication to County Music SA Award
1983: Australasian County Music Award (Tamworth)
1988: Riverland Tourism Award - Outstanding Contribution by an Individual
1990: Industry Award Adelaide Country Music Club
1990: Received the Order of Australia Medal - OAM
1991: Songwriters Tex Morton Award (Tamworth)
1995: Lions Club Award (Tamworth)
---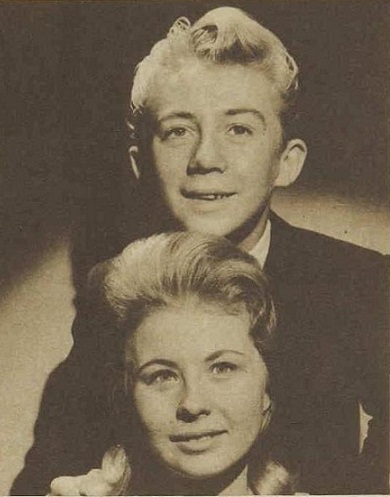 RICKY & TAMMY
The brother and sister act were born after WWII in Germany. Their parents (Ukranians) migrated to South Australia in 1951 and settled in Kingston-On-Murray.
At the age of 11, Rick (as he was later known) was eager to learn the guitar and soon took lessons from Dean 'Rocky' Page, and encouraged by Page, he would perform in the local area. It was about six months later his sister Tammy would join him.
Those early days of their career they were known as The Kingston Kids, which the name was derived from the place where they came to settle. It was in 1961 they toured Tasmania with Slim Dusty during the holidays, and it's believed that Slim suggested the stage name 'Ricky & Tammy'.
After finishing school, they were invited up to Sydney by Johnny Devlin. They appeared on Bandstand as Pop singers which went over quite well, although later concentrating on Country & Western side of entertainment.
In 1963 saw the beginning of their first tour around Australia via the showground working with various entertainers including: Tex Morton, Chad Morgan, Normie Rowe, Kevin Shegog and various other Aussie performers along the way. The showground, promoted by the late Frankie Foster was a footing for many Australian Country and Pop/Rock performers. The Wild One 'Johnny O'Keefe also did the showgrounds.
Their first release in 1965 through Sunshine Label, 'Won't You Tell Me / 'Little Girl' / Island Skipper /I Wish were backed by the Blue Jays, who were Tony Worsley's backing band.
For twenty years they regular live gigs around Australia supporting many top acts both local and international. In this time they have released several recordings. – In 1968, they travelled to play for the American and Australian troops in Vietnam on 2 occasions.
It was after the appearance on Reg Lindsay's Country & Western Hour in 1973, they were offered a regular spot on the Traveling Out West program hosted by John Williamson and screened on 50 TV stations Australia wide. The program aired for 2 years – which also saw the release of two albums via EMI .
After 16 years performing – they parted ways as duo, Ricky going out on his own. Tammy settled down to family life. During the early 1980's, Tammy and her husband bought a restaurant on the Hawkesbury River and on the weekends, Rick and Tammy are performing once again.
In 1998, they were inducted into Tamworth's Hands of Fame.
Singles Released:
1965 "Won't You Tell Me" / "Little Girl"
1965 "Island Skipper" / "I Wish"
1966 "Summers Long" / "All Around"
1966 "Through My Fingers" / "Can I"
1967 "We Don't Do That Anymore" / "Paradise"
---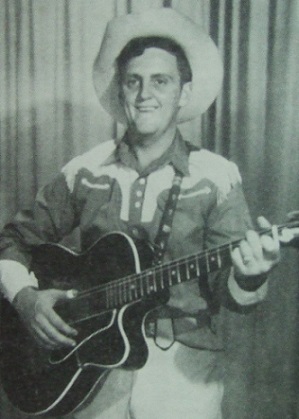 Wally McQuaker was born in Rockhampton, Queensland on October 11th 1933. As a young boy Wally showed interest in music and sang in church choirs, weddings and other church functions.
He had a soprano voice would sing songs 'Ava Maria' and another 'I'll Walk Beside You'. Eventually as it happened, Wally's voice broke and he began taking an interest in hill-billy music. It's believed that Wally's father had other ideas, as he could see his son becoming a pianist, and wanting to impress his father 10 year old Wally, began piano lessons. At the age of 11, he got himself a 'Sampson Guitar' and taught himself to play. However after 8 years of piano studies, Wally gave up and followed his heart, with singing Hillbilly songs.
On leaving school, Wally scored a job at Rockhampton's Railways Workshop, and became fitter like his father before him, although continued with entertaining wherever he got the chance. At sixteen, he met Alice Ferry and the two became inseparable, they married in 1955.
After his National Service Training, Wally returned to Rockhampton and formed a trio with Doug and Roy Morrice – called themselves 'The Sundown Songsters' performing at various charity shows, orphanages and for the elderly.
It was in 1959 he was approached by a lanky bloke with a slight limp who was none other than 'The Sheik of Scrubby Creek'. Chad asked Wally if he was interested in coming onto the Chad Morgan Show as the advance man and also perform. Wally accepted the invite with much pleasure. He eventually replaced the show's comedian with his own persona 'Bindi Eye' and became a hit with the audiences and also as a singer. He was in great company, besides The Sheik, on the show were, Trevor Day, Peter Mollerson, Les Partell, Boof Morgan and of course Wally's wife Alice.
The Chad Morgan tour, then lead him to Buddy Williams where he stayed for another twelve months as show's comedian and singer. After leaving Buddy's show, Wally dropped into see his old mate Neville Pellett who ran radio program called 'Harmony Trail' on Shepparton's 3SR. He was invited to work for a while on 3SR, and as he was a comedian and singer he was asked to work on the TV show station GMV-6 as Joey the clown on a GMV Junior show. He spent 8 years as Joey, 5 of those years he ran the show himself, where he would invite many of his mates in Country Music to appear as guest artists – including Chad Morgan and Slim and Joy.
Wally also appeared on TV in Melbourne – even a stint as a clown called 'Red Barney' on GTV-9 'Hey Hey It's Saturday presented by Daryl Summers. His persona 'Red Barney' was the mascot for the Melbourne outlet 'Red Barn', after 4 years as 'Red Barney' he moved his young family to Coffs Harbour.
The year was 1973 and new business ventures began, and once again 'Joey the Clown' was called upon. Wally in clown suit, would appear on many TV programs and advertisements, and also it's believed he had been rodeo clown – he was in demand.
In the Country Music arena, Wally has released two albums 'Traveling' (1980) and 'Front Row Cowboy'
In 1985 Wally and his daughter Kristyn along with Peter Mollerson (Canadian fiddler) began their national tour. They headed north through Queensland, across to the Northern Territory performing in the Aboriginal Missions and other main centres of the outback. The tour was a success – on returning back to Coffs Harbour they spent some time in Rockhampton where they performed at charity concerts.
Wally and his daughter also performed live as 'Joey the Clown' and Herbie, they were billed as the Musical TV Clowns – bring their comedy and music to the public as a free family show
In 1998 he was presented with certificate of recognition to his contribution to Country Music during the Mullumbimby Country Music Festival. In 2002, Wally was invited to share the stage with Chad Morgan to help celebrate 'The Sheik's 50th Anniversary show in Grafton, it certainly was a wonderful evening.
Wally was equally honoured when in 2005, he was inducted into the Hands of Fame in Tamworth. Today, Wally and his wife Alice still live in the Coffs Harbour area in semi-retirement, I say semi-retirement – as I am sure, if he is called upon to perform a few songs I am certain he'd be only too happy.
---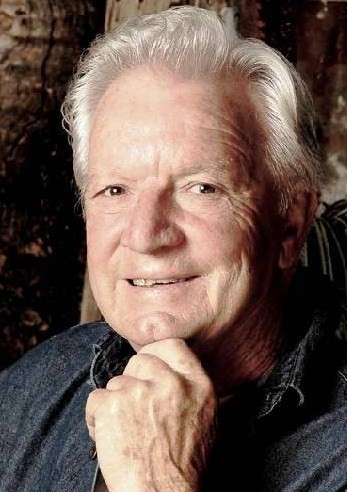 Rex Dallas was born 'Frederick Amos Doble' on November 6th 1938, in Wallerwang, which is a small mining town near Lithgow. At the age of 15, Rex Dallas co-hosted a 15 minute radio show in Lithgow.
In 1954, he travelled to Sydney when he heard of the Cowboy Shows being presented down there in the Big Smoke. He tried out for Australia's Amateur Hour but never got anywhere.
It wasn't until 1956, he won the Reg Lindsay Talent Quest which was held in Bankstown – later performing with the Ted Quigg Shows and hotels in and around Sydney. Also in 1956 – he wrote his first song 'Yodelling Cowboy Joe'.
Around April 1958 while in Sydney he formed a partnership with Trevor Day and the All States Road-shows – also re-joining Ted Quigg where he remained for eighteen years. In 1959, Rocker Col Joye introduced Rex to Brian Henderson of Bandstand – he wasn't allowed to sing Hillbilly on Bandstand, so he performed a rock version of Webb Pierce's hit song 'I Ain't Never' – he appeared 3 times on Bandstand and was the only artist to yodel on the show.
In 1960 – Rex recorded his first commercial record 'Bicycle Wreck' for EMI after a good reception when he sang it on Bandstand. It became a hit. In 1964 he toured with Rick and Thel Carey, and again in 1965 for 10 months. He would also tour briefly with Buddy Williams
In 1972, Rex moved to Tamworth after being offered a recording contract with Hadley Records there. His first release for Hadley came in 1974 with the novelty song 'The Australian Hot Meat Pie'. It became a hit Australia wide
It was in 1980, Rex Dallas did his first road show which covered all corners of Australia including the Aboriginal settlements and Missions.
AWARDS
1982 – Golden Guitar for APRA Song of the Year 1985 – June 5, purchases "Gully Park" property in 1987 Novocastrian Awards: "Best Country Band"
1988 – Novocastrian Awards: "Best Country Band"
1992 –Golden Guitar Heritage Song of the Year for "The Western Man"
1997 - South Australian Country Music Festival Awards- Inducted into the Hall of Fame.
2000 – Inducted into the Roll of Renown in Tamworth.
2001 - TSA Songwriter Tribute Award
---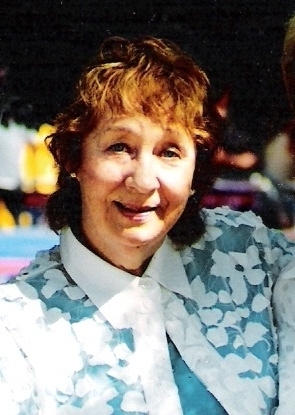 Lenore was born in Queensland on February 17, 1931.
It was at a very early age Lenore learnt to play guitar and made her first recordings in 1945 with her uncle, the Yodeling Jackaroo 'Buddy Williams' these early recordings include; Bushland Paradise and Brown Eyed Sweetheart of Mine. She was known as Queensland's Yodeling Jillaroo.
Around 1958, she moved to Melbourne withher husband and their son. It was with her husband's encouragement Lenore resumed singing lessons and started performing again. Her love was folk music and she made numerous appearances including Reg Lindsay's Country and Western Hour and Graham Kennedy. She recorded her first LP titled 'Australia Past' in1965 for W&G Records, Melbourne.
In 1967 Lenore was invited to entertain along side Patti Newton, Denise Drysdale and The Strangers in Vietnam. The concerts were held throughout southern Vietnam for the Australian troops at Nui Dat,right up to Pleiku for the American Defense Forces.
January 2006, Lenore was delighted to be inducted into the Hands of Fame. In Sydney she was to do an album with the help of fellow musician Doug Owen although it was never meant to be, she died before the recording.
---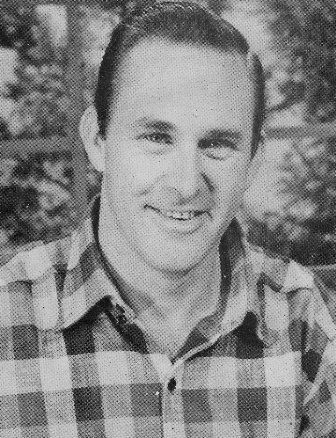 REG LINDSAY OAM
Reginald John Lindsay was born at Waverly, NSW on July 7th 1929 - to James and Ellen (Shaw) Lindsay.
Earlier in the piece - the Lindsay family were living at 22 Wolli Creek Rd, Banksia. It was 1940, the moved to Adelaide
where Reg. became a swimming champion. At very young age Reg was given a mouth-organ from his father which he
quickly mastered, along with guitar and banjo. It was a talent show on Sydney's radio station 2SM that started this King of
Australian Country Music.
He won first prize and a recording session with Rodeo Records, his first single 'Steamline Yodel'. Along with fellow artist Slim Dusty
and Chad Morgan, Reg was one of Australia's most prolific recording artist, and has written more than 500 songs. His biggest success
was 'Armstrong' which was about Neil Armstrong's 1969 landing on the moon. The song had been placed in the world's largest time-capsule
buried at the Johnson Space Centre in Houston, Texas.
His achievements and credits include gold records, and many 'firsts'. He was the first Aussie to perform on the Grand Ole Opry and made an
honorary citizen of Tennessee in 1968 for promoting Country Music worldwide. He was the first to organize regular Country Music on Sydney
Harbour; first full Country Show to tour the Pacific; appeared on the first Country Show in the Sydney Opera House; produced some of the largest
ever Country Shows in Australia; recorded the first Country Music LP record and the first 'Live' LP record in Australia; the first Country entertainer to produce his own national television series . . . and many more.
His recordings have been released in the USA, New Zealand and Sweden. In 1968 he was honoured for his worldwide service to Country Music with
an Honorary Citizenship of the State of Tennessee from the Tennessee's Governor. In 1989 Reg made a special appearance at the Honeysuckle/
Tidbinbilla 20thAnniversary of Apollo 11 in Canberra singing 'Armstrong'.
Hi final recording 'No Slowing Down' (album #66) came in October 1994. The album proved to be a success picking up airplay around Australia and in Japan.
Reg almost completed his No Slowing Down when in Tamworth following January (1995), he collapsed in his motel room suffering from a brain haemorrhage
and was flown to The John Hunter Hospital. Reg Lindsay died in Newcastle (NSW) on August 5, 2008 from pneumonia after suffering a long illness. A true Legend
and Pioneer of Australian Country Music and in the United States where he had also lived promoting Australian Country Music. It was two days before he died a
4 CD box set was released 'No Dress Rehearsal' which is currently available.
He was inducted into the Hands of Fame in 1977 and elevated to Roll of Renown in 1984. Reg. had won 3 Gold Guitars in Tamworth, 6 Gold Records. He
was awarded the OAM (Order of Australia Medal) in 1989 for his service to Country Music. In 2015 he was posthumously entered into MO's Hall of Fame,
the award was accepted by his widow wife Roslyn. In 2016, Roslyn will be starting up the Re. Lindsay Fan Club and also The Reg. Lindsay Talent Quest Awards,
which will be staged in East Cessnock each March.
Website: www.reglindsay.com.au
---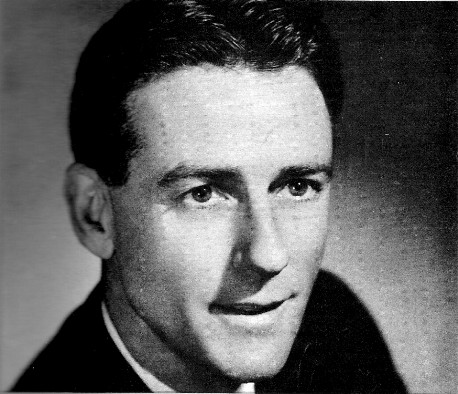 JOHN HAROLD ASHE
John Ashe was born on September 4, 1907 at Drummoyne (Sydney).
Over the years John Ashe has written many Aussie comical songs. He couldn't get anyone to record his songs so he decided to record his own songs of Aussie humour. Many of his songs were well known around Australia including 'Growin' The Golden Fleece'.
Over the years John had written hundreds of Aussie comical songs, although he couldn't find anyone to record them. Hence the reason he had started recording his own comedy songs through EMI. His song 'The Beer, Boys, Is Here was believed to be the true sequel to 'A Pub With No Beer' made famous by the late Slim Dusty, and like 'The Pub' he had also used the old time tune 'Beautiful Dreamer'.
Around 1960 while holidaying in Sydney, John noticed that a singing comedian named Chad Morgan had sold many thousand records through EMI. When 'The Sheik' arrived with his show in Townsville, John Ashe had to see what Morgan was all about. Needless to say, he was impressed and found Chad to be a first rate Clown. Various songs that John had written suited Chad's style and in 1975 Morgan released an LP 'Chad Morgan Sings John Ashe' as Slim Dusty had done previously.
In 1968 he wrote a book of musical poems and became a member of the International Academy of Poets in Cambridge, England.
John was inducted into the Hands of Fame in January 1978
---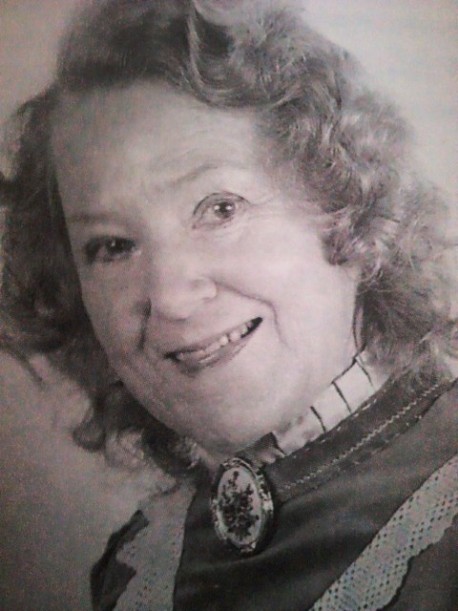 Born on July 2nd 1921, Orange, NSW.
Joan spent her early years on a farm, until her father was forced off the land during the
great depression. The family then moved to the Darling Downs in 1933.
In 1933 - Joan now 13, was singing regularly on Toowoomba's 4GR Radio also acting in Radio plays and and appearing in pantomine. Later she met Eric Tutin, a music teacher, who in the 1930's formed the musical groups, the Sundowners. Eric and Joan were both songwriters, and it was while performing with the Sundowners, Joan became the first female country singer in Australia to record for the Regal Zonophone label, as part of the Sundowners. The group was Joan Martin (vocals, guitar), Eric Tutin (accordion) and Ted McMinn (fiddle). It's believed that Joan recorded several tracks for Regal Zonophone.
At the height of the 'Sundowners' success, Joan Martin retired in Sydney 1942, settling for a family life raising 4 children. A son from her 2nd marriage was born autistic, and Joan wrote a book about him titled 'The Small Outsider'. It was later serialised by the BBC and taken by Reader's Digest and eventually translated into 10 languages.
In 1977, 35 years after retiring, Joan returned to the recording studio, where she recorded her first album 'The Girl With The Darling Eyes'. All original tracks, especially recorded for her mother's 78th birthday. Her second album was released in 1978 'Home Music Days', this was followed by a third album 'Pioneer Lady' in 1979. Her final album was released in 1981 titled 'Younger Every Day', a total of 5 albums by one of Country Music Pioneer ladies.
In 1978 Joan Martin was inducted into the Tamworth's Hands of Fame
It was in 1981 Joan and her daughter Ellen appeared in a television special with the Blanch family called 'The Lady and the Cowboy' which was eventually sold to US cable TV. Another TV special came about in 1983, when the ABC filmed a half hour segment of the Pioneer Lady of Australian Country Music for their 'Big Country' series.
In 1982 Joan produced her daughter Ellen's first solo album. Nothing is known about Ellen's career, however in 1983 she joined her mother (Joan) to complete a recording of Australian Pioneer Dance Music to accompany their book 'Introduction to Australian Pioneer Dances'.
---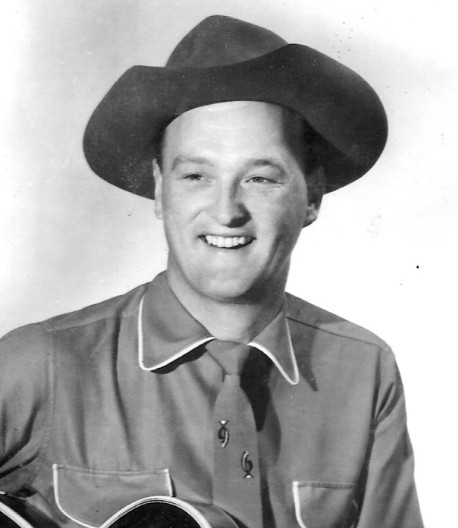 NEV NICHOLLS
Nev was born at Tallwood, NSW on September 16th 1930
In 1947 he won a talent quest on radio 2GZ where he was present with a little silver cup. He was a fan of Buddy Williams, and it was plain to see that Country Music was running through his veins. In 1952 he rode to Sydney to audition an Australian Amateur Hour, although he never won, he was approached by Southern Music who agreed to publish his songs and a recording contract with Regal Zonophone was arranged.
His first Regal recording was 'Rock all Your Babies To Sleep' backed with Fourteen Carrot Gold'. This gave Nev the taste of stardom and he had returned to Sydney to do live shows for Tim McNamara and Ted Quigg. He was a regular artist on the Reg Lindsay shows around Sydney as was Kevin King, Rick & Thel and Chad Morgan. Country Music in the outback were pulling big crowds and Nev, Kevin, Chad and Rick & Thel got together with their own All Star Western Show in 1958.
After his stint with the All Star Western Show, Nev returned to the Reg Lindsay show until 1961.
It wasn't until 1968 Nev brought his brand of Country to Sydney's famous Kings Cross 'The Texas Tavern' and stayed for 10 years. Over the years his songs have been recorded by may high profiled artists including:- Chad Morgan, Frankie Davidson, Johnny Garfield. His final studio recording came in 1998 a comical truckies album 'You Wanna Screw-Driver' which he recorded with the now late Lucky Grills.
1975 – Instrumental Award of the Year – with his Country Playboys
1977 – Hands of Fame, Tamworth
1992 – Roll of Renown, Tamworth
Nev Nicholls has retired from Country Music now, although in retirement, his albums of truck driving song are still in high demand. They are his best sellers to date
---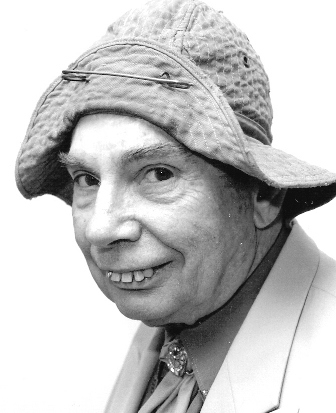 "THE SHEIK OF SCRUBBY CREEK"
Chadwick William Morgan was born in Wondai, Queensland February 11th 1933.
He is the eldest of 14 children to Dave and Ivy Morgan. At very early age young Chad was raised by his grandparents Bill & Eva Hopkins, and after the death of his grandfather in 1945 – Chad and his grandmother moved back to Scrubby Creek to live with his parents and siblings.
During a his national service training – he was dared by his mates in the barracks to audition for Amateur Hour – he won the Brisbane heat and was flown to Sydney where he also won the semi finals – which was October 1952
This was when he recorded 'The Sheik of Scrubby Creek' backed with 'You Can Have Your Women, I'll Stick To My Booze' which was released on October 24, 1952. It immediately sold thousands of copies. In the November he took out second place in Grand Final of Amateur Hour.
His ambition was to make a record – for Regal Zonophone label as he thought all the big artist record for that label – after that he didn't want to do anymore and returned back to Scrubby Creek – to work cane fields, fencing and mustering cattle.
Early 1953, he went working the cattle stations around Rockhampton – Morgan decided he would spend Christmas with his family in Scrubby Creek. After packing presents in saddle bags of his AJS500 (Motor bike) riding at 85 m/h on the old Maryborough/Childers Highway approaching a sharp corner a car in the opposite direction on the wrong side of the road with headlights on high beam dazzled him – Morgan left the road and collided with a tree.
He spent 14 months in hospital with multiple fractures to his left leg and hand. He was unable to do manual work again – and so he decided to stick with entertainment.
Early 1955 – he landed in Sydney performing on the Reg Lindsay shows, and a spot for the ABC Outdoor Show – alongside English entertainer Donald Peers. It was around this time EMI heard of Morgan's performance and stated that they had bee trying to tracking him down since the Sheik was first recorded in 1952.
They got him back into the studio to his second recording for EMI. All his recordings were some of EMI's biggest sellers. (It's believed that The Sheik song earn Chad 7 Gold Records)
His first Country tour came late 1955 when he was invited onto the Slim Dusty Show as a novelty act and the shows main draw card. When you have an act on a show that gets more encores etc – it's bound to become a disaster. This was happening on the Slim Dusty Show. Morgan left the show, although was asked to return. It was on this tour he met his first wife Pam Mitchell.
Another tour with Slim came in 1956 – as mentioned in the Slim Dusty story where he wrote the words down to the Pub With No Beer for Gordon Parsons.
1958 – First Australian Country Music Entertainer to be released on an LP – that is a 10inch LP (later went to 12inch) – Everyone thought it was going to be Slim Dusty – until Chad received a call from Ron Wills of EMI about the historical event. The album was 'The Sheik of Scrubby Creek'
The same year (1958) – Morgan teamed up with Nev Nicholls, Kevin King, Rick & Thel Carey and Canadian fiddler Peter Mollerson – and went on the road as 'The All Star Western Show' – it was classed as the biggest travelling variety show if its time. It was short lived – by March 1959 – the first Chad Morgan show hit the road with Rick & Thel Carey and Athol McCoy. In 1960 the new Chad Morgan show hit the road with Trevor Day, Les Partel, Kenny Bowtell (comedian), Kit Evans.
After a short stint in Ashton's Circus in 1962 – Morgan spent 9 years on the Showground with promoter Frank Foster. He performed alongside many in the industry between those years – including Rock'n'Roll and Pop performers Johnny O'Keeffe and Normie Rowe, Peter Doyle, Ronnie Burns to names a few.
He is a genius at the best of times. He would build his own amplifiers which he used on his early shows and also on his early recordings – the late Paul Lester who toured with Chad swore by the Morgan amplifiers and had often used it.
In 1977 he appeared in the award winning Aussie Film, Newsfront where he performed a song written by Colin James ( Radio announcer ) titled 'Nobody Else But Little Me' – Morgan also appeared in Dimboola which was another Aussie film in 1978 about a knockabout Australian wedding. The latter, he played a drunken reprobate Bayonet.
One of Morgan's highlights of his career – was performing at Sydney Opera House with Slim Dusty in April 1978. He received encore after encore, however this was never released on the actual album. The album itself was kept on multi-tapes for about 3 years then it was released under the title 'One & Off The Road. . . It was released the same year as 'Sheilas Drongos Dills & Other Geezers' which contained 20 of Morgan's biggest hits from the 50's & 60's. The album was released to the tune of $100,000 (one hundred thousand dollars) advertising campaign and it was the first Morgan had outsold Slim Dusty.
The advertising campaign was canned before it went interstate. The album had gone GOLD in the first fortnight of its official release – a PLATINUM shortly followed. The album was never recognised – it wasn't until 1993 – Morgan received the GOLD disc for the sales, and I had the previldge of presenting him the PLATINUM disc in Tamworth in 2003. The album 'Sheilas Drongos Dills is still available through EMI.
In 1984 – Chad met and married his 2nd wife Joan (married Sept 14th 1985 on the Gold Coast). Joan was often credited for getting the Sheik back on track – although she may have been supportive, it was Chad who eventually said enough was enough. He gave up the drink and the smokes shortly followed – that was more than 25 years ago.
His final recording with EMI Music came in 1984 which was deleted from the catalogue by the following year – the album was 'Chad Charms the Bird. Later he released his recordings through BMG then Larrikin and now his own label.
It was 1984 he was invited to perform with young Rock bands 'The Johnnys' and 'Metal As Anything'. The show was held at Chevron Hotel Sydney it was the first time Morgan performed his comedy routine to a full house of Rock fans who – he enjoyed those type of shows. . . (Floreena I may elaborate regarding these shows)
In 1987 – Chad was presented the Roll of Renown – which was the 2nd high light of his career.
In 2009 – Chad wrote a song about his Aboriginal heritage, dedicated to his grandparents who raised him as a child titled 'Balled of Bill & Eva'. It was recorded with his grand-daughter Caitlin Morgan.
The song was put forward to Tamworth as a Heritage Song – but it was thrown out, word got back that the 2010 Heritage Award was already voted – and that Chad's song about his Aboriginal heritage wouldn't be worthwhile submitting not even as an nomination.
Morgan was the only Australian Country Music Pioneer who had never received a Gold Guitar – this was until a film documentary people started asking questions which prompt – the organisers in Tamworth in 2009 – to present a Gold Guitar to Chad at 2010 Tamworth Awards.
It was a Life Time Achievement Award – he was greeted with a standing ovation. His speech was quick and to the point. He thanked his loyal fans, and his wife who stood by him over the years – and to you Country Artist – to lay low for 56 years and they too may end up with a gold guitar.
In 2009 – A Film Crew has been travelling around with Morgan for a documentary that maybe released late 2011.
Chad had recently changed touring partners – Gordon Larkin who has been with Morgan since around 1990 – has been very ill. Morgan now tours with Ian Muirs taking the Chad Morgan Show out to the fans. This month (July) he will be in Tamworth for the Hats Off to The Pioneers.
---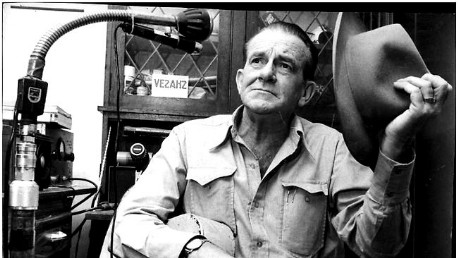 Entertainer / Story Teller / Hypnotist / Sharp-shooter
Tex (Robert William Lane) Morton was born in Nelson, New Zealand on August 30, 1916.
American style and later writing and established a style uniquely his own. On February 25, 1936 Tex recorded his first two songs for the famous Regal Zonophone (EMI) label and another 4 tracks within a fortnight. It's believed between 1936 and 1943 Morton recorded 93 78-rpm records for Columbia, on later recordings he was backed by his band 'Roughriders' and recording duos with Sister Dorrie.
He traveled across Australia on various Traveling Shows and had gained experience while traveling with Lance Skuthorpe's Traveling Rodeo Show. He learnt the showman's craftsmanship and by 1938 he started his own Wild West Rodeo. During the War years, Morton's Wild West Rodeo was forced off the circuit and Tex settled in a Dude Ranch in Penrith NSW until after the war. He would eventually sell out to Ashton Circus in 1949 and decided trying his luck in North America. It was not going well as he was given his marching orders by immigration officers. He crossed over to Canada with his unique traveling show of singing, hypnotism, magic and sharp-shooting act.
Around 1959, Tex returned to Australia although it seemed that he was no longer attracting audiences he once did in the past. He disappeared off the scene in outback Australia for about 5 years after which he made a recording comeback with the 'Cat Came Back'. He would sing the song wherever he performed in that magical Tex Morton style. In 1967 he left Australia once again, this time he went back to New Zealand and hosted the television show 'Country Touch'. Returning to Australia once again in the early 1970's Morton continued writing and recording songs.
Throughout the late 1970's Morton also appeared in various television shows, and featured in movies 'We of the Never Never, Stir and Waterloo Station. In January 1976, he was the first to be elevated to the Roll of Renown in Tamworth.
Tex Morton died in Sydney on July 23, 1983. His was laid to rest in Nelson NZ, alongside his parent's grave. A true Showman and Entertainer.
---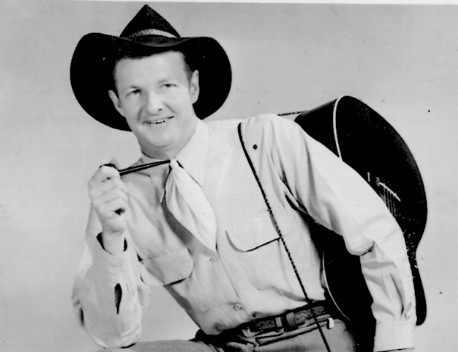 SLIM DUSTY – JOY MCKEAN
Slim Dusty was born David Gordon Kirkpatrick on June 13, 1927 in Kempsey NSW.
According to his 1979 biography 'Walk A Country Mile' Slim was 10 years old when he composed his first song 'The Way The Cowboy Dies'.
Two other songs by Slim's which were discovered in these later years in the National Archives were: 'I'm A Yodeling Guy From Texas' and
'Beautiful Aussie Land' they are both registered in 1942, although never recorded.
It was believed that at the age of 11, he took the name Slim Dusty. He previously called himself 'Buddy Bluebird' and his mate from up the Nulla
Creek 'Bobby Haberfield' who became known as Shorty Ranger – called himself 'Buddy Blackbird'. At the age of 15 Slim with Shorty tried their luck
singing on radio 2KM – Slim singing 'I'll Be Hanged If They're Gonna Hang Me' which didn't really impress anyone at that time.
In 1942 (age 15), Slim made his historic journey to Homebush (Sydney) with his father to audition for a possible recording with the Columbia
Gramophone Company (Regal Zonophone) – Archie Kerr the records sales manager after hearing the young Slim Dusty singing was not impressed.
He was told that he could make his own custom recording which he did for twenty-five pounds. His first recording was 'Song For The Aussies' and 'My
Final Song'. This recording Slim had sent to various radio stations to get airplay. His first commercial release through Regal Zonophone (EMI) was a session
of 6 songs, including 'When The Rain Tumbles Down in July' in 1946.
On December 21st 1951, Slim married Joy McKean at Parramatta – best man being Gordon Parsons and Heather as bridesmaid.
Joy McKean was born Mildred Geraldine Joy, on January 14th 1930, daughter of Silas and Mildred.
At the age of 4 she contracted polio of her right leg. It was 1940 Joy and her sister Heather first entertained as the McKean Sisters.
In 1949 the sisters had their own radio show on 2KY which ran for 7 years. The following year – they did back-up vocals for Tim McNamara's "Follow The Hill Billys Down The Main Street'. The McKean Sister's first and only recording together was in 1951 for Rodeo Records – recording 18 sides. Then from 1953, they only produced solo recordings.
Slim and Joy's first tour as 'The Slim Dusty Show' came about in 1953 and through the 1950's they always had various artists on those shows. There were
Gordon Parsons, Barry Thornton, whip spinner Larry Mason, Johnny Ashcroft and of course as a novelty act and one of the biggest crowd pullers the man they
call 'The Sheik' Chad Morgan was invited onto the show at various times.
Slim Dusty was hardly known – until 1957, when he recorded 'The Pub With No Beer' that made him famous worldwide. The song 'Pub With No Beer' was a take-off from a Pub Without Beer by Dan Sheahan which was published 13 years earlier. Gordon Parsons who wrote the Pub With No Beer was given several lines of lyrics and may have thought it was a anonymous ballad – at the time. Needless to say, Gordon completed the ballad one night while on tour with Slim, sharing a drink with Chad Morgan. Gordon started blurting out the words, and Chad wrote them down – and "The Pub With No Beer was born.
Slim recorded 'The Pub' in April 1957 as a 'b' side and it became EMI's biggest seller with sales topping 30,000. Slim's success eclipsed 'The Sheik of Scrubby Creek' which was recorded by Chad Morgan who until Slim recorded this monster hit, was EMI's biggest Australian seller. The Pub With No Beer earned slim the first and last gold '78 and it was believed that it had sold a quarter of a million copies in the UK.
Late 1957, Slim joined the showgrounds with sideshow alley promoter Frank Foster where he stayed for 6 years touring from Cairns to Hobart.
The first Australian Country Music Awards in Tamworth, Slim and Joy took out 3 Golden Guitar and over the years had dominated the Awards. Up until the day he died, Slim had obtained 36 Gold Guitars from 72 nominations.
April 1978 was one of the greatest night in Australian Country Music history, when Slim Dusty brought his music to the Sydney Opera House. On this historic even was Chad Morgan 'The Sheik of Scrubby Creek' – two of EMI's biggest record selling artists back together. That night 2,500 people came to see the show. Both Slim and Chad's performances were recorded live although only Slims recording was released 'The Entertainer' or at least 4 years before Morgan's segment was released (more about this in Chad's story). The show was a success – a tour shortly followed along the eastern seaboard.
August 1983 saw the filming of 'The Slim Dusty Movie' it was a tribute to a man who in words and song had somehow captured the spirit of this country, it followed the life and times of Slim Dusty.
With this release Slim became the only recording artist in music history to have recorded 100 albums with the same label (however there were double ups on songs). The album went on to have 4 top 10 country singles and to date has sold over 150,000 copies. He was working on his 107th album although it was never completed, however it was released in 2004 titled 'Columbia Lane, The Last Session' containing the last 7 tracks of King of Australian Country Music.
The Slim Dusty Centre in Kempsey – apparently discussions began in 1985, however the foundation was laid in 2003. In October 2009 the Federal Government has honoured the commitment of a previous government of a grant to the tune of $6 million for the building of the Slim Dusty Centre. Some locals were up in arms about this, as the money could have been put towards the local hospitals. . . . but you can't please everyone.
Top Selling Singles
a) The Pub With No Beer – (original version 1957)
b) Duncan
c) When The Rain Tumbles Down In July – (original version 1947)
d) Lights On The Hill
e) Trumby -----------------among others . . . .
Major Awards
a) Gold '78 – Pub With No Beer
b) 1970 – awarded an MBE
c) 1979 – roll of renown / Hand of Fame
On September 19th 2003 Slim passes away after a long private battle with cancer and on September 26th is honoured with a State Funeral in Sydney.
---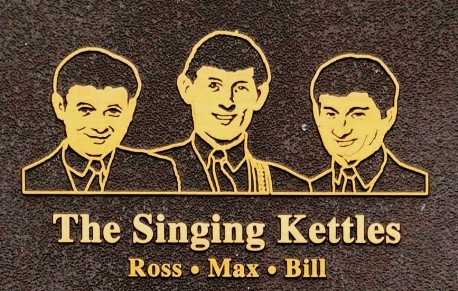 THE SINGING KETTLES - (Bill, Ross & Max
Bill - born: 15th December 1940
Ross - born: 24th April 1943
Max - born: 14th January 1950
The Kettles were born in Lillydale, Tasmainia
Bill, age 15 - was given a his first guitar by his uncle, which he quickly taught himself to play Wilf Carter songs. Ross, copied Bill, and later Max copies Ross, the three progressed in their music later forming a trio.
Their singing careers began at Church socials and school functions. The local minister would give the introduction:- "You have all heard whistling
kettles, but now here are the Singing Kettles" It was a name that stuck through their careers.
It was in their first few years after leaving school the brothers worked as timber cutters in Tasmania on the north east coast. Their guitars would
always be near and during their breaks they would sing.
It was 1952, Bill and Ross won a talent quest on Radio 7LA, Launceston. A recording was made and played on the radios Western Show every evening.
In 1961 - Bill and Ross recorded their first single for Hadley Records titled 'Judy I Miss Holding You', it was a great success and was quickly followed by a second single.
In 1963, their young brother Max joined to make the trio. It was at this time, their first EP was released. Bewteen 1965 and 1969, the record 'Country Harmony' LP,
and more singles were released including:- Toy Telephone and Little Boy Lost.
The Kettles went to Vietnam in 1969 - as part of an all Tasmanian outfit proforming 25 shows in 18 days. On their return to Sydney, they signed with EMI Records
and released their most successful album 'Kettle Country', two more LPs followed. In 1970, they were voted '1' of the Top 10 Australian Acts.
On January 22nd 1971 after a successful show in Sydney - Max died from an asthma attack, he had only just turned 21 the week before.
Both Bill and Ross continued with their music as a duo.
During the 1970's Bill and Ross started recording on their own record label 'Van Dieman' releasing two LPs. In 1978, they were inducted into the Country Music
Hands of Fame, and in 1984 celebrated 20 years in the Industry.
The year 1988 - saw a big change - when Ross and Bill went their own way. Ross became a solo artist and Bill performed with his fiance, they married the following year.
In 1996, at a Vietnam Veteran's Runioun - which included some of the big names in the Industry - Normie Rowe, Bobby Limb, Lucky Star - to name a few - Bill announced his retirement due to ill health.
In 2006, Ross recorded 2 solo albums 'Words Say It All' and 'All That I Am', his final album came about in 2007 'Waltz Of Life'. Ross died on September 12th 2007 - age 64.
At the age of 72, Bill lives a quiet life - occasionally he still performs.
US Country Music Legend, Waylon Jennings, who had heard recordings of 'The Kettles' was stated saying the The Kettles were the best harmony singers in Australia.
The Singing Kettles were elevated to the Australian Country Music's Role of Renown in 2005.
---
He was born Hebert Henry Dawson – in Collingwood ,Victoria on March 19th 1915.
He was abused as a child and he had run away from home at the age of 10, he walked the streets of the city as a frightened boy, with no love in his life and an abundance of fear. He sold newspapers (The Age & Argus) on the streets – no shoes on his feet jumping from trams selling papers to men in suits.
His early life was marred with sadness and tragedy – his mother died of a mystery illness, his brother Les, drowned in the Yarra River, Melbourne and a father who was a victim of war.
He was mere 13 – when he began to lay the foundation of what he had become in his later life. It was by day he was selling newspapers, by night he would earn his keep by playing the concertina at local dances. It was by the year 1932, Smoky and his older brother Ted formed a double act and would perform out front of Melbourne's silent movie theatres.
In his early 30's Smoky's big break came via radio station 3KZ – which also met his future wife Dot and after a nine year courtship – Smoky married Florence (Dot) Cheers on March 13th 1944, and it was believed the Smoky had found the love he missed out on as a child. Smoky often had stated that his wife Dot, had been kissed by 3 Australian Prime Ministers – Gough Whitlam, Bob Hawke and Paul Keating.
Dot is famous for many things however one thing she will always be recognised for was being the founder of Melbourne's Corals By Candle Light event in 1946. It was at this historic event it was arranged for Smoky to launch the big night shouting 'Coo-ee' from horse-back to a worldwide listening audience.
In 1941 – Smoky recorded his first session with EMI Records 'I'm A Happy Go Lucky Cowhand'. He enlisted in the Australian Army serving with the first entertainment unit during WWII, he returned to Australia after falling ill in Borneo.
In the early part of the 1950's they both travelled to America to record and perform at the Grand Ole Opry in Tennessee. He signed with Acuff & Rose who of course was the world's largest Country Music publisher – and his first song for his American publishers was a success 'The Last Supper'.
Whilst in America Smokey was to showcase Australian Films on the behalf of the Australian Government. He was also contracted to 20th Century Fox in the promotion of the Australian film 'Kangaroo', also appearing in a Broadway Musical "Kiss Me Kate' with his famous whip and knife throwing act. He also performed along side Burl Ives in 'Paint Your Wagon.
By October 1952 he was back in Australia – where he signed with Kellogg's with a radio serial on a 3 night a week basis. It was called 'The Adventures of Smoky Dawson' which was eventually broadcasted over 69 stations over a 10 year period at the annual cost of 196,000 pounds. More than a million children signed up for Smoky's Wild West Club, he was the sheriff with a million deputies. It was a simpler and a more innocent era.
In 1957 for his 45th birthday, Dot gave Smoky the keys to a block of land at Ingleside (Sydney) and was known as The Smoky Dawson Ranch. It became the home of TV Shows, ridding school and holiday camps. It was years later it sadly burnt to the ground in a horrific bushfire in which was a sad event.
In 1963 – Hop-along Cassidy comics in Sydney papers were replaced by own cowboy Smokey Dawson which ran five days a week. Another sad moment in Smoky's life was the death of his horse 'Flash' on April 22nd 1982 at the age of 35.
1977 – Hands of Fame, Tamworth
1978 – Roll of Renown, Tanworth
Awarded an MBE for his countribution to Australian Country Music
1985 – Wax Replica of Smoky and horse Flash added to the Gallery of Stars
1999 – Awarded an OAM
2005 - ARIA Hall of Fame
Smokey Dawson died in Sydney on February 13th 2008, age 94. His wife Dot is being cared for an old people's home at the age of 103.
---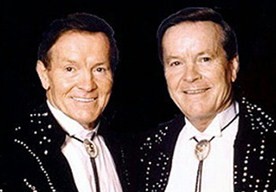 (Australian Yodeling Stockmen)
The youngest of 9 children (7 boys 2 girls), identical twins, Tom and Ted were born at Mackay, Queensland on
March 15th 1931. (It's been recorded that Tom is the eldest by 30 minutes)
As young boys, their potential of becoming singing cowboys was seen by family members. At the age of 10
they both received a guitar from an older brother and they quickly mastered the guitar and to sing in harmony,
while listening to Hank Williams and Jimmie Rodgers on an old gramophone
Also at a young age - they both developed a love for roping and ridding and at the age of 15, the twins
left home to travel the rodeo circuit. They were much influenced by Hope-along Cassidy. After several
years on the rodeo circuit, they both ended up broke and started picking guitar and passing the hat
around - they soon realized that they were making more money, than the winner of the rodeo contest.
In 1949 they were invited to Join the Buddy Williams travelling rodeo show, where Buddy became their
mentor. Their careers as singing cowboys soared with radio shows, records and TV appearances, they would
soon become a household name. In 1950 they were signed to the Rodeo label and released 5 singles, and in 1952
they signed with Regal Zonophone that lasted until 1957. In the early 1950's they toured with Tex Morton, and
also Hop-Along Cassidy, when he was touring Australia.
In 1957, they left Australia and lived sometime in Canada before moving to America and touring with cowboy
singer/actor Dale Robertson. October 1962 - the twins were recorded, being married at a double ceremony in
Toronto, they also went to the same place for their honeymoon.
In February 1963 they were back in Australia where Tom & Ted would compare a TV show for ATN Channel 7, Sydney,
they also toured the Showgrounds promoted by Frankie Foster - it was here they performed alongside other artist
Chad Morgan, Ricky & Tammy, Kevin Shegog and many others. It was stated that during the 1960's they wanted to
form Australia's own Grand Ole Opry in Sydney, however no of the Australian artists were interested, so they returned
to America.
While back in America Tom and Ted appeared on various shows - one such show was 'Daniel Boon (1967/68 season)
they confused Daniel Boon star Fess Parker and guest-star Forrest Tucker regarding their identity. Tom and Ted
both found it quite amusing. They also appeared in Star Teck. They frequently tour Europe and Britain.
Living in Nashville, they are currently - working on a book regarding their life story, and they plan to tour
Australia in 2013.
1987 - Inducted into the Hands of Fame
---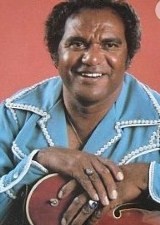 Born 1941 into a large family of 11 children, raised in North-West, New South Wales. He had always grew with music. After winning a
talent quest in Walgett NSW, and did a short tour with the Willie Fennell Travelling Show. A NAIDOC (National Aborigines and Islanders
Day Observance Committee) organizer recorded Col singing in his hometown and prompted him to travel to Sydney to further his music career.
In 1962, Col moved to Sydney to pursue a career in music. During the 1960's he was part of the 'Opals' a little country outfit, which at times
became house-band for Jimmy Little's travelling All Coloured Revue. In Sydney, he worked for the Waterboard, while still performing at parties,
dances and charity shows. In 1963, he appeared on Bandstand.
In 1972 - Col recorded his first EP on Opal Records 'Black Gold' , however in 1973 during the first year of the Australasian Coutbry Music Awards
in Tamworth, he was the first Aboriginal singer to be awarded with a Golden Guitar. It was the Radio Listener Award he won - the award has not been awarded since.
The song 'Black Tracker' from the album 'Black Gold' tells its own story of the days when black trackers were called upon by the police to track bushrangers,
convicts - and even today's they are still called upon as no one knows the land better than they do. Other singers have wrote songs about black trackers as
well Brian Young and also Chad Morgan recorded 'Black Man Jacky Jacky'.
Col Hardy was dubbed 'The Gentle Giant of Country Soul' his deep rich voice have helped pathed the way for future generations of Indigenous singers not only
Country. Col Hardy pushed throw the barriers of an era when black people weren't allowed to entertain on stage, TV and radio. Col was one of the first Aboriginal
artist to be heard on radio
As the 1970's rolled on, in Tamworth he was winning over all white audiences, and had often perform at clubs with fellow artist Auriel Andrews. Touring Australia
wide, he performed with some of the bigger acts in Country Music.
In 1990 during NAIDOC Week, he was voted Aboriginal Artist of the Year for New South Wales.
To date, Col Hardy has released 5 albums and accasionally still entertains. Today Col Hardy works for Tarongo Zoo Education Department - taking a mobile
show out to schools of New South Wales teaching children about native animals and the environment. The show includes dream-time stories, music and artefacts.
Col Hardy is a highly respected Aboriginal elder.
Awards / Achievements
1979 - Inducted into the Hands of Fame, Tamworth
2007 - OAM - for service to country music
2011 - Jimmy Little Lifetime Achievement Award
---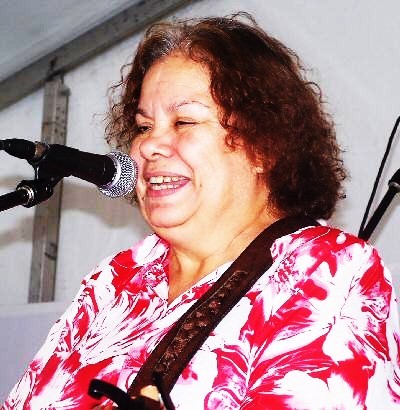 AURIEL ANDREWS
Auriel Andrew was born in 1947, Darwin - Northern Territory.
The youngest of seven, Auriel grew up in Alice Springs and began singing at the
age of four. Her first job as a singer was in Cooper Peddy in what was called
The Italian Club which was believe to be just a tin shack. She left Alice Springs
around the age of 21, heading south-ward to Adelaide to pursue a career in Music.
She became the first indigenous female to perform on Australian television making her
mark in history on the Johnny Mack Show in 1969 on channel 7, Adelaide. It was
throughout the 1970's she was a regular on the Johnny Mack Show, also on Reg Lindsay's Country & Western Hour.
It was with the exposer of television and singing wherever she could, Auriel finally made the move to New South Wales
where she met and toured with Brian Young through Australia's great outback.
She recorded her first EP on the Nation-wide Record label in Adelaide, it proved to be very popular which prompt Auriel to record
a full album. Her next release was through Opal Records in Tamworth titled 'The Chocolate Princess'
In 1973, she performed at the opening of Sydney Opera House, which surely was an honour. Andrews appeared in a
number of TV shows:- including A Country Practice, Heartland, Blue Healers and also a music documentary 'Buried Country'
in 2000. Another highlight was singing Amazing Grace for Pope John Paul II during his Australian tour.
Auriel has taught school children in Queensland, Northern Territory and New South Wales the Aboriginal culture in song and story-telling
for almost 20 years.
Awards / Achievements
1991 - inducted into the Country Music Hands of Fame
2005 - Inducted into the Indigenous Music Hall of Fame, NT
2008 - Awarded the 'Jimmy Little Achievement Award
2011 - Awarded the O.A.M for her service to the Indigenous people
---
BUDDY WILLIAMS
Buddy Williams was the first Australian to help pioneer Country Music in Australia. Like old Tex, Buddy started writing songs of rodeo and also started his own Travelling Rodeo Show. It became a rivalry between Buddy and Tex.
He was born Harold Taylor in Newtown (Sydney) on September 5, 1918. He spent his youth in an orphanage until he was sent to live with foster parents in Dorrigo. After running away at the age of 15 he worked in various jobs, and started to busk in the streets. While pursuing odd jobs, Buddy busked his way to Sydney where he ended up at Columbia Records.
His first commercial recording came September 7, 1939 where he recorded six songs for the Regal Zonophone label. His second recording came eight months later. During World War II, he enlisted and was badly wounded only weeks before the end of the war.
Buddy met Grace Maidment in 1945 and they were married in Brisbane in 1947. They had four children Donita, Harold, Kaye and Karen. While on tour in Scottsdale, Tasmania in 1948, their daughter Dontia was tragically taken from this world at age of 1 year and 9 months. Buddy wrote at least three songs about his daughter 'Little Red Bonnet', 'Another Angel Lost in Heaven' and later he recorded 'Our Sweet Little Girl'.
Buddy wrote songs about what he knew and through life experiences. His inspirations included, his family, his mother, war and the love of his country. He continued writing and recording for EMI until 1965 when he began to record for RCA. In 1972 Buddy joined forces with Tex Morton touring the eastern states. It was an historical event, for nearly everyone in the music industry thought the two (Williams & Morton) were less than mates. They sure proved them wrong. They (Buddy & Tex) recorded a song together with Sister Dorrie titled 'I Love Country Music'.
In 1977 he was elevated to the Roll of Renown and with Tex and Smoky, was the first inductee into the Hands of Fame, corner stone, in Tamworth. In 1980 he won the Heritage Award for his "What a Dreary Old World it Would Be". He finally stopped touring after heart attacks in 1977 and 1978, and toured extensively from 1979.
Buddy died in Brisbane on December 12, 1986. He was laid to rest alongside his daughter Dontia at Lutwyche Cemetery, Queensland. He was later joined by his wife Grace in 1995.
---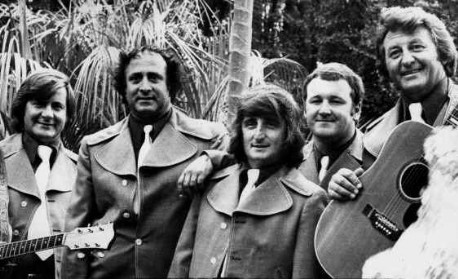 HAWKING BROTHERS

Russel - b
orn: July 1
st
1931 / Died: November 2
nd
1976
Alan - b
orn: July 7
th
1933 / Died: September 19
th
1988
Alan was raised by his mother's parents (his mother died when he was only 2yrs of age) whereas Russel was brought by his father's parents. They spent most their childhood days apart.
Mid 1950's, both Russel and Alan joined The Trailblazers which were early Melbourne country music concert troupe. It was in June 1955, the Hawking Brothers recorded their first disc for Regal Zonophone (EMI) – 'My Darling Daisy'. They would later record for W&G and RCA.
In the early 1960's Alan & Russell Hawking were already established on the Australian Country Music Scene. Later they decided to form a band which became one the greatest bands in Country Music history – they had an excellent career for over a decade 'The Hawking Brothers & The Wildwoods.'
The Hawking Brothers band included – Peter Cohen, Garry Newton, George Xanthos, Joe Attard, Peter Hayes, John Faubel, Leo Dalton and Doug Foley.
The Hawking Brothers & The Wildwoods were supporting band on the Johnny Cash and Buck Owns tour of Australia in early 1970's and late 1970's toured with Charlie Pride. The highlight of their career was being the first Australia group to appear on the Grand Ole Opry, Nashville, 1975. Later they would revert back to the Hawking Brothers.
Their biggest hits were: Hand in the Hand, Catfish John, The Melbourne Cup and Eighteen Yellow Rose. There were a total of 16 LP's cut by the brothers before the untimely death of Russel on November 2, 1976.
Alan decided to carry on with the band – and 4 more albums were released – which included their biggest hit 'One Day At A Time'. In 1971 the Hawking Brother's fan club was founded by a Dianne Johns
The Hawking Brothers arguably won more awards than any other Australian country group. When the band started to have promotional problems and difficulties which saw the group falling to pieces, in 1981, Alan Hawking decided to go solo.
Alan's solo recordings include:- RCA single 'Just For Today' and an LP of the same title. In 1983, Alan received a Gold Guitar for best instrumental. Up until his death, Alan recorded his own tracks in his home studio on multi track recording system.
Alan was very talented:- playing – guitars (acoustic & electric), five-string banjo, mandolin, dobro, steel guitar, auto harp, bass and fiddle, (---who needs a band----)
GOLD GUITARS
1974 – best instrumental
1975 – best group
1977 – best group
1978 – best album
1978 – best group
1979 – best album
1983 – best instrumentalist – solo
---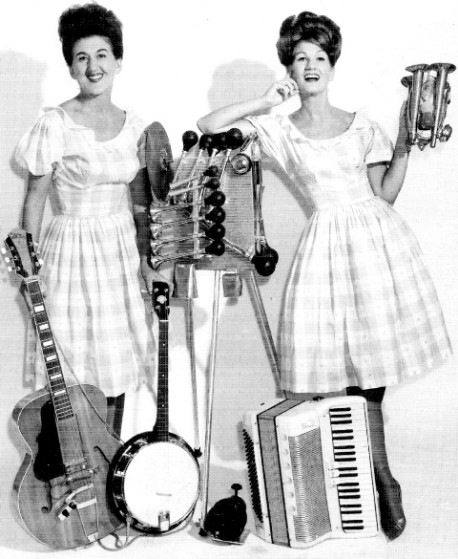 SCHNIEDER SISTERS
Rita: b. 24th January 1928 / Mary: b. 25th October in Rockhampton, Qld.
Rita & Mary became their professional career on Australia's Amateur Hour in 1945. (Rita was 17 and Mary 12). Touring extensively for the next 25 years entertaining their fans with their own style of humour and songs.
They were signed to EMI in 1950 and cut a number of popular songs. Their first single was: Moonshine Maisie backed with When Grandma Does the Square Dance
In Melbourne during the 1956 Olympic Games, the Sisters appeared on the first variety show that was put to air on ABC 'Seeing Stars'. In 1959 they adapted their skills to Rock 'n' Roll cutting an EP 'Rocking with the Schnieder Sisters songs: Washboard Rock 'n' Roll & The Saints Go Marching In. this was believed to be the second 'Rock 'n' Roll record released in Australia.
They fashioned 'The Scheniderphone' a complex musical gadget with washboard, horns, bells and cymbals – still played by Mary today.
In the 1960's the Sisters worked in on Brisbane television, where Rita began a long association on the production side of the industry and by 1965 they moved to Sydney to pursue the club circuit. The year was 1969 The Shcnieder Sisters did a 6 month tour with the American armed forces through Asia. This adventure also included a series of Australian television specials filmed in Hong Kong. It was believed that sometime around 1971, Rita and Mary parted ways – on good terms, and followed their chosen paths of a solo career.
However in 2002 – The Shcnieder Sisters thrilled everyone in Tamworth to have them both on the one stage. It was certainly a rare sight.
---
Re: Rita's Career:
As well as her own comedy club act around the city, Rita also did some straight acting in TV series:- People In Conflict, Divorce Court, Dad & Dave In Snake Gully and A Current Affair with Mike Willessee. In 1974 Rita continued behind the scenes in television as Talent / Copyright Supervisor with Channel 7 which she retired after 17 years.
Rita went back to song-writing and producing Music Books with accompanying cassettes such as "Songs of Australia" and "I Love Country Music".
After co-writing and co-producing Mary's "Yodeling The Classics" 1 and 2, Rita returned to her first love, writing and recording comedy albums. She has received 29 song writing awards for her original songs
Rita's six comedy albums, 'Rita Raves On!', 'Nutty as a Fruitcake!', 'Dingbats!', 'Keep on Larfin'!, 'Birdbrain Ballads!' and "Big Belly Laughs!', are also played in the UK and USA. She has acted in and scripted many of her own series of comedy skits for radio throughout Australia - 'Ask Raving Rita', 'Paralytic Predictions', 'Orrible Orrorscopes.
Rita's sixth and final comedy album 'Big Belly Laughs!' was released on the 23rd February 2007 for which she received the 2008 "Children's Song of the Year" T.S.A. Award with "Why Does a Cow Go Moo?". In May 2008, Rita won the NT Country Comedy/Novelty Song of the Year for "The Boobs Song" which she co-wrote with Kath Fleming.
She was inducted into the Hand of Fame in 1978.
Mary & Rita Schneider were elevated to the Roll of Renown in 2002
Rita died on March 28th 2009 – age 89
Note:
Rita
was part-way through recording a new album of comedy songs. We may yet see the outcome of those sessions, as Mary is considering completing the recording in memory of her beloved big sister.
---
Re: Mary's Career
It was for the next 10 years, Mary couldn't find the time to record despite the many requests from fans. It's been recorded that for 5 consecutive years until 1988, Mary took out the MO Award for the Best Vocal/Intstrumental category.
There was a problem when Mary eventually decided to record again. In the every changing world of music, she was told that was no market for yodelling, however Mary knew better. She produced The Magic of Yodeling on her own label and with radio exposure it was eventually picked up for distribution by K-tel. She proved them all wrong and the album was pushed through Paltinum status.
American TV shows have used Mary's songs – Sex in the City and Malcolm in the Middle and also been included in Disney movie soundtrack 'I'll Be Home For Christmas, Torville & Dean Ice Skating specials, McDonald commercials (USA) and others.
She has appeared on more than 200 Radio shows across the US and has a American record deal with Koch Entertainment.
In 1978 she was inducted into the Hands of Fame, Tamworth.
What they said about Mary
QUEER CARNIVAL
RTL 11 TV Germany
"The World's first Punk Yodeller!"
HOWARD STERN (Shock Jock)
E! Entertainment U.S.A.
"The Ella Fitzgerald of Yodelling!" She's going to be BIG in this Country"
---
---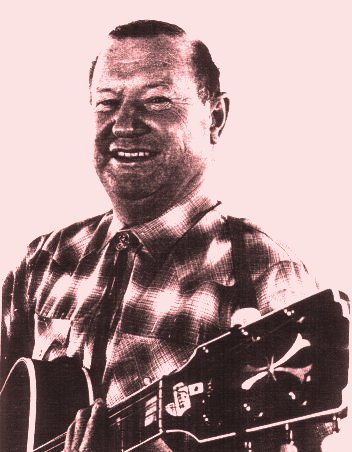 Buddy Bishop was born at Tinonee (near Taree) NSW, on October 3rd 1923.
The first 17 years of his life he spent on his family's farm outside Taree. His musical side came about because his family who were musical minded – they would play trumpet, concertina, piano, steel guitar and the gum-leaf.
Buddy learned the guitar which was given to him as a present from his brother.
Buddy would perform at school concerts and with this early start, he began writing and performing comical songs.
In 1942, Buddy was called up for War Service, where his writing continued. At times his love for writing commercial songs landed him in strife, as he would write funny songs about the Officers etc while in service.
In 1945 (home again), he had a regular spot on 2TM (Tamworth) hillbilly session,
March 17, 1949, Buddy went on Amateur Hour, and a week later it was announced that he had topped the polls. In January 1950, Buddy became the first Australian to record comedy country music which was 'The Farmyard Yodel' (which Chad Morgan later famously recorded).
He remained active in the Country Music scene until 1960 where he completed a few short tours, however business and family commitments were competing.
It would be another 20 years (1970) before Buddy Bishop recorded his second recording. He appeared on the same stages with people like Willie Fennell, Roy Rene (the famous "Mo"), Hal Lashwood, Allan Code and Theo Walters.
It was 1970, there was a Tamworth get together, which featured Buddy Bishop, Shirley Thoms, Smoky Dawson, Smilin' Billy Blinkhorn, Slim Dusty and Gordon Parsons were welcomed by a legion of die-hard fans.
After 1970, Buddy Bishop was back in the recording studio, where recorded another album (title unknown) with his daughter and also recorded a solo LP. He would accaisionally come out of retirement to perform one of his comical sets on Radio or live performances.
In 1977, Buddy was inducted into the Hands of Fame.
Buddy Bishop died in Tamworth – April 13th 1995
---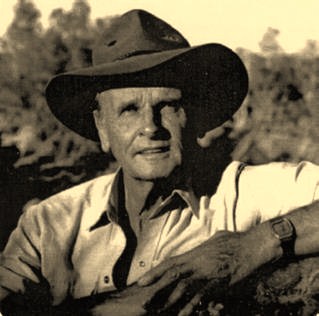 Stan Coster was born May 27, 1930, in Casino, NSW.
introduced his writing to Slim Dusty at Longreach,Queensland. It was 1962 when Slim recorded the first Stan Coster song 'Return of the Stockman'. Stan Coster penned 161 songs from age 25 to the end of his life.
Early 1978 record producer and Opal label owner Ross Murphy convinced Stan that he ought to record his own material. Stan Coster's 'My People' album put down in Dubbo's CM studio in March 1979. This was the start of a solo 14-album performance. His albums were released by EMI and Gidgee Records
It was Late 1979 Stan undertook his first professional tour with the Brian Young Show. It wasn't long before Stan Coster started touring Australia continuously as singer/storyteller in company with his daughter Tracy and wife Dot (who was referred to as the booking agent!).
Stan's premier success was as a writer of bush ballads sung by other Australian singers. There have been well over 100 Coster titles recorded!
Some of the notable that flowed from his pen were:
1. He's A Good Bloke When He's Sober
2. Trumbie's Ghost
3. I Wouldn't Be Dead For Quids
4. The Unsung Hero
---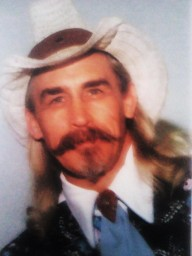 Bob Purtell was born in West Wyalong NSW in 1939. After leaving school he entered the bakering trade but was forced to seek other work.
In 1969, Bob began his career in Country Music with the help of Bill Kelly and Kevin King. His first TV appearance was on Reg Lindsay's Country Homestead (9 appearances in total) and also on Frank Ifield's show.
In 1976 he scored himself a Gold Guitar for Best New Talent. . . In 1981 Bob's debut album 'Cross Country Cowboy' was released, which featured some great songs including:- Old Black Hat, Ballad of Billy Reed, Cowboy and Trucker's Lullaby.
Two years later he released his 2nd album 'Black Sheep' on the Nev Nicholls label 'Nicholls'n'Dimes'. In 1988, he was inducted into the Country Music Hands of Fame.
In 2014, I caught up with Bob and his wife and did this interview with him. It was about 18 months later I dropped in to see him again to record some of his stories of his career on audio. A great showman.
He passed away July 3rd 2019 at age 79.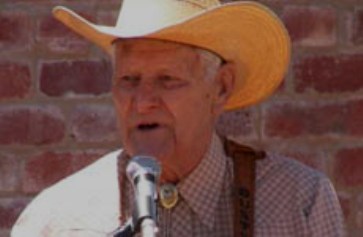 DUSTY RANKIN
Born: February 8, 1924 Place: Birchip, Victoria
He was born Roger Hogan, and began writing songs at the age of 16. His first song was believed to been 'Little Log Cabin On The Plain'.
He never learnt the guitar until age 19.
It was 1946 he decided on a musical career which began on the famous Amateur Hour which had launched many early artist in their careers. He topped the poll and gain much work – even scoring a tour with Skuthorpes Rodeo which lasted around 12 months.
On one occasion in Melbourne, Dame Nellie Melba heard Roger Hogan sing, and praised the quality of his voice.
He recorded for EMI (Regal Zonophone) on August 5, 1948. He only cut for more session over the next 13 years. he recorded 26 tracks for EMI and 23 were his own compositions.
He has also recorded albums for Hadley Records in Tamworth in 1965. His best selling song was 'Redwing'.
He has recorded many country favourites through the years – including 'The Family Bible and Little Shirt My Mother Made For Me.
Dusty Rankin was honoured by Tamworth by induction into the "Hands of Fame" in 1980 and elevation to the "Roll of Renown" in January 1996, the same year that the citizens of Birchip recognised Dusty's musical contribution to the town by erecting a plaque in Birchip's main street, Cumming Avenue.
In 1988 Dusty was presented with an "Australiana Golden Acoustic Guitar Bi-Centenary Award" acknowledging his contribution to Country Music, and he also appears in the "Avenue of Honour" in Berri, South Australia
Elevated to the Roll of Renown in 1996
---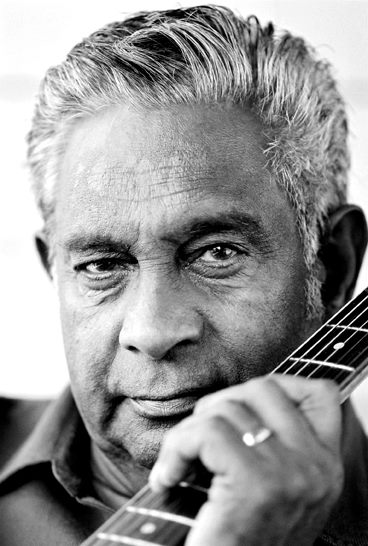 Jimmy Little AO - Australia's Pop/Country Entertainer -
He was born James Oswald Little on March 1st 1937, at the Cummeragunja Misson outside Barmah
on the banks of the Murray River. In 1955, he moved to Sydney to pursue his love of music, that made him one
of the most popular and respectable entertainers of all time. In the early days he faced discrimination for being a
black singer, but Little soldiered on and with his Christian faith he won the hearts of millions.
In 1956, he was the first act to sign with Festival Records, where he recorded,various songs including
Mysteries of Life and Heartbreak Waltz - it wasn't until 1960, he made the Top 10 with Danny Boy, then the
hits just followed on with El-Paso, Baby Blue and One Road. Jimmy Little was the first Aboriginal musician
to have a nationwide No.1 hit in 1963 with the beautiful Country Gospel song Royal Telephone.
After being diagnosed with kidney failure in 2004, he later established the Jimmy Little Foundation - to bring a more
healthier future to Indigienous Australians. Jimmy was battling ill health of complications for at least 10 years. The man
with the soft voice died in his sleep, in Dubbo NSW on April 3rd - age 75
---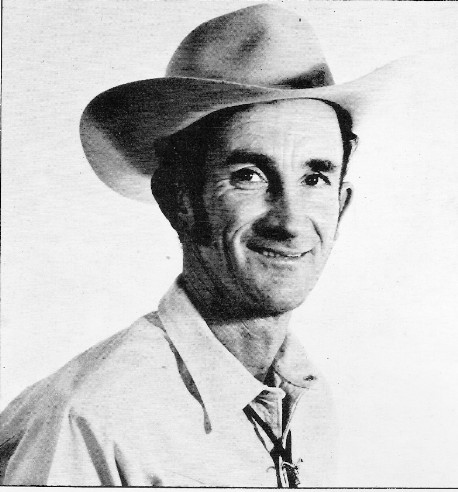 He was born Ralph Ernest Newton in Perth, Western Australia on October 22nd 1932 , he was one of three boys.
Slim started playing the ukelele at the age of 15, gradually learning the Hawaiian Steel Guitar, and later the hillbilly guitar.
It was late1954 Slim toured with Tim McNamara's show. Slim later teamed up with Tim McNamara previous advance man Jack Selwyn and toured northern W.A, across to Northern Territory then onto Queensland. The show was a disaster.
By this time, it was 1956 he was stony broke in Brisbane – he worked on the showgrounds with Frank Foster (as did Slim Dusty, Chad Morgan and Le'Garde Twins). Newton later employed a month tour with Jack Gill's Rodeo which ended in Sydney.
Slim first came to the notice of Hadley Records in 1969, when he wrote to Yeldah Music (Hadley Records publishing subsidiary) with a tape of his songs. Yeldah was so impressed with them, Slim became the first composer to be offered a ten year songwriter/publisher contract. In much later years he released albums through record label 'Dingo Tracks'
He has written well over a hundred songs, some recorded by Rick and Thel Carey, George Payne, Geoff Brown, Chad Morgan and others.
"Redback on the Toilet Seat" was his biggest and I dare say his only hit. It certainly mad history in the Australian Country Music scene, and has earned Slim three gold records. It was released in March 1972.
It was August 1972, Slim joined the Tex Morton Show touring northern Queensland.
In the October he was back in Tamworth to promote his second record "How Did the Redback Die?" in which he recorded two different versions of the demise of his creepy crawly friend. This recording sold 17,000 copies - with little radio publicity. The Red Back songs threw Slim in high demand.
He was commissioned to write and record a special singing commercial based on "Redback on the Toilet Seat" for the pest control company, W.A. Flick & Co. It was used throughout 1973 in a national radio advertising campaign.
Yes, Slim received his first and only golden guitar at the 1st
---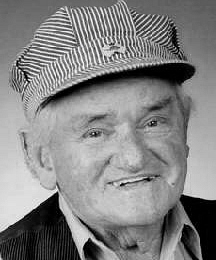 Tex Banes was born on February 15, 1917 in Carlton, Victoria. He was raised in St Paul's Orphanage and had no relations through life though many good friends.
Tex grew up listening to America's 'Blue Yodeler' Jimmie Rodgers. In 1939 Tex learnt to play guitar and competed on Dick Fair's Amateur Hour in 1942.
In 1945, he formed a Hill-Billy band 'The Hayseeds' and in 1946 Tex was made president of the Australian Hill Billy Club and held the position for near on 20 years.
In East Melbourne, Tex made his Hoddle Street home a museum. Everywhere you walk there were Country Music memorabilia Australian and American. He had told me once, while on one of my visits that he almost got married, though the woman in question insist on cleaning up the house. It wasn't longer before Tex showed her the door. His collection of memorabilia was his pride and joy.
Tex was inducted into the Hands of Fame in 1981 and in 1990 he was honoured with a Gold Guitar 'Country Capital Award'. Another honoury moment for Tex came in 2001 when he was presented the Order of Australia Medal for his contribution to Country Music.
Tex Banes died in Melbourne on March 19, 2005
---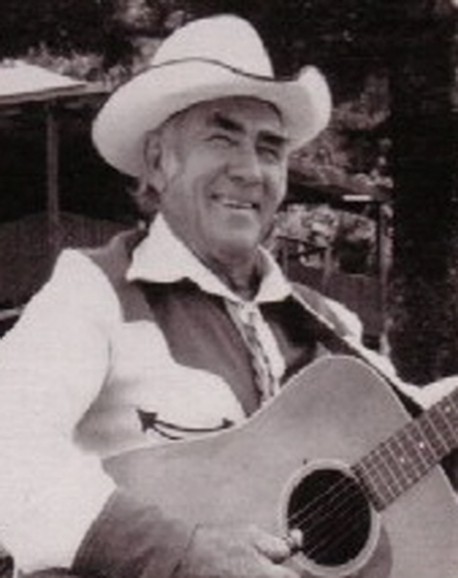 The eldest of six children, Edwin Haberfeild was born in October 1925.
In 1951 he became a finalist in the Tim McNamara Show at Sydney Town Hall and received a contract to record for the Rodeo label. When he married his wife, Ruby and started a family, he insisted of being a family man. Although he wasn't in the position to tour like his peers, his love for song writing continued.
It's believed that Shorty had written near five hundred songs some of which have been recorded by more prominent artists like Buddy Williams, Reg Lindsay, Rick & Thel and Slim Dusty.
In 1976, Shorty recorded for Hadley Records and later formed his own label 'Wildwood Records' to continue to release his own recordings.
It was 2001 Shorty had his wish come true – when invited to record with his old Nulla Nulla Creek mate, Slim Dusty. The album titled 'Men From The Nulla Nulla' bearing 22 tracks including Shorty's famous 'Winter Winds' was worth waiting for.
He was inducted into the Hands of Fame in 1977 and elevated to the Roll of Renown in 1993. In 2003 Shorty received the Order of Australia Medal for his service to Country Music.
Shorty Ranger died at Kempsey on June 22, 2007.
---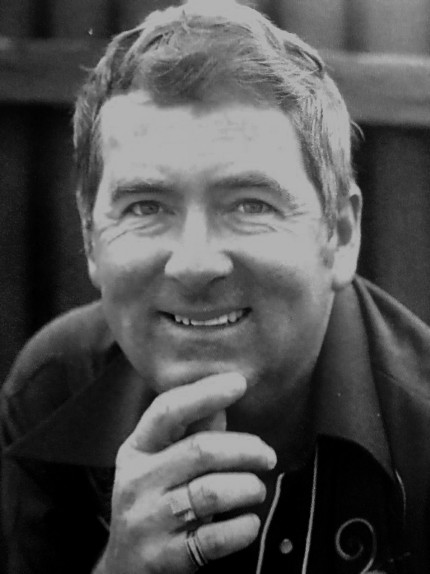 He was born Raymond Lawrence Kernaghan in Albury NSW.
He married Pam Roberts in 1962 - Albury.
Ray and Pam have
four children: Lee (1964), Greg (1966), Tania (1968) and Fiona (1973).
In 1977, Ray r
eleased his first album
"Me and Louie on the Road", which achieved sales in excess of 100,000 copies. The following year (1978),
Ray and his family toured Australia for 6 months with the Rick & Thel Show. He released his second album in 1979 titled
'Jet Set Country' which included 2 songs written by his son, Lee. In the meantime his debut album went gold followed by platinum in
the September the same year. In 1980, he formed his own record company 'Kernaghan Country Records Pty Ltd, the following year his
second album had gone platinum.
He was also inducted into the Country Music Hands of Fame in January 1981.
Ray recorded the first father and son album in 1985 'Family Tradition'.
In 2014, Ray was presented The Country Music Legends Award at the Slim Dusty Music Memory Concert in Kempsey. The following
year (2015) he was elevated to the Roll of Renown in Tamworth.