USA PIONEERS OF COUNTRY MUSIC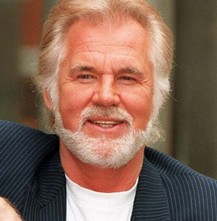 Kenny Rogers - RIP
Born Kenneth Ray Rogers on August 21, 1938 Houston, Texas.
He was one of 8 children to Edward and Lucille. In High School he formed his own band, and in the late 1950s he started his recording career with Jazz singer Bobby Doyle. In 1961 he joined the New Christy Minstrels (Folk Music) - later forming the 'First Edition' in 1967. The band scored their first major hit with 'Just Dropped In (To See What Condition My Condition Was In).
It was following the success of 'Ruby Don't Take Your Love To Town' in 1969, the band changed to Country and parted company ten years later. . . . Kenny then launched into a solo career and with a string of hits including - Lucille, The Gambler and Coward of the County. He recorded duets with Dottie West, Kim Carnes, Sheena Easton and Dolly Parton.
In the 21st Century, Kenny (62) was back at No.1 on the charts, the first time in over a decade with his 2000 release single 'Buy Me A Rose'. It was believed he broke a 26 year old record held previously by Hank Snow (age 59 in 1974). He held the record until 2003, when Willie Nelson then age 70, became the eldest artist to have a No.1 hit with his duet with Toby Keith 'Beer For My Horses'
He had recorded 65 albums and sold more than 165 million records. He also starred/ appeared in movies incl: Six Pack (1982) which made $20million at the US Box Office, The Gambler, Christmas In America and Coward of the County. In 2013, he was inducted into the Country Music Hall of Fame.
On March 20th 2020, Kenny Rogers passed away at home by natural causes, age 81. R.I.P.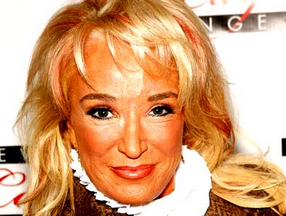 TANYA TUCKER
She was born Tanya Denise Tucker on October 10
th
1958, Taxes USA.
Tanya was youngest of four children and grew up in a town where the only radio station in town played Country Music. The family always attended concerts big country acts such as Ernest Tubb and Mel Tillis. It was at the age of 8, Tanya told her father that she wanted to be a country singer.
A couple years later, her father drove the family to Phoenix for the Arizona State Fair, on the chance that a featured performer Judy Lynn could use Tanya on her show. Although first she had to sing for the entertainment manager who was delighted to her, and she was then engaged to sing at the fair on main stage.
Tanya made her debut with Mel Tillis, who was impressed by the youngster and invited her one stage to perform. The family, in 1969, moved to Las Vegas where she regularly performed. Still in her teens she was signed to Columbia Records.
Billy Sherrill (A & R for CBS Records), planned to have Tanya record 'The Happiest Girl In The Whole USA' but she passed on the song to Donna Fargo, and choosing 'Delta Dawn'. It was a song she heard Bette Midler song on The Tonight Show. Delta Dawn was released in 1972 and became a hit. A year later Australia's Helen Reddy scored a No.1 Pop Hit with the same version of Delta Dawn.
Her second single 'Love's The Answer' also became a Top 10 Hit in late '72, and a third single 'What's Your Mama's Name' became her first No.1 Hit in 1973, Tanya who was one of the youngest singers to have entered Country Music was now a major star. In 1975, she signed with MCA Records and had a string of hits until the late 1970's.
In 1978 she changed her image and crossed over to Rock with her TNT album, there was a lot of controversy regarding the record and its sexy cover, however the album went gold the following year.
As the 1970's came to an end, her record sales were declining. In 1980 she recorded several single with Glen Campbell the couple had been dating, and in addition to recording she made her feature film debut in 'Hard Country'.
She began drinking in her late teens which in the end ruined her career. She stated "Loneliness got me into it, and the she was the wildest thing out there, I can stay up longer and drink more". It was after her break up with Campbell in 1982, she moved to Nashville, although the drink and the drugs (as it was stated) started taking control. It wasn't until 1988, her family confronted her to and persuaded her to enter the Betty Ford Centre. As she battled drugs and alcohol addiction her career suffered.
Her contribution to Country Music was rewarded when the CMA voted her the 'Female Vocalist of the Year in 1991. Unfortunately she missed the event, having just giving birth to her second child. By the 1990's there were no more No. 1 Hits although there were many singles come close at peaking at No. 5 on the charts.
In 1993 her album 'Greatest Hits Encore' reached No. 15. In 2002, started her own label 'Tuckertime Records, allowing her to retain control of her recordings, that same year she released 'Tanya' her first album in 5 years.
Currently she continued performing for the military doing benefits with newer country acts. The filming of her own reality show 'Tuckerville', was changed to 'Tucker Time' in accordance to the TLC.
1972 – Top Female Vocalist (ACMA)
1973 – Most Promising Female Artist of the Year (MCNC)
1991 – Female Vocalist of the Year (CMAA)
1993 – Video of the Year 'Two Sparrows In A Hurricane' (ACMA)
1994 – Album of the Year (CMAA)
2002 – CMT's 40 Greatest Women of Country Music – ranking No. 20
---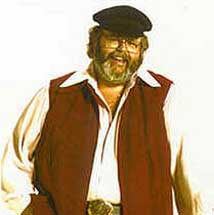 JOHNNY RUSSELL
Johnny Russell – was born on January 3
rd
1940 in the Mississippi town of Moorehead.
It was at the age of 11, his family moved to California – this was where Johnny started
writing ballads and entering talent quests while still in junior high.
Johnny's first song was published in 1958 'In A Mansion Stands My Love, which Jim
Reeves recorded in 1960 with his 'A' side hit song 'He'll Have To Go'. Johnny Russell
had his only Top 10 hit in 1973 with his own song 'Rednecks, White Sox and Blue
Ribbon Beer, which peaked at No.4 on the Billboard Music Hot Country Singles.
The song was also nominated later that year for a Grammy Award.
He will always be remember for hits songs like 'Catfish John, Hello, I Love You and
'The Baptism of Jesse Taylor'. He was also known as being the first artist to record 'He
Stopped Loving Her Today' although his record label refused to release it. In 1980, the
songs was a huge success when George Jones recorded it.
Some years later, George Strait recorded 'Johnny Russell's song 'Let's Fall To Pieces
Together' which topped the Billboard Country Song Chart.
Another song 'Act Naturally' he couldn't get anyone to record it, after two years, Buck Owens
did record it as did "The Beatles 2 years later. In 1989, Buck Owens and Ringo Starr
(of The Beatles) recorded 'Act Naturally' as a duet which was nominated both Grammy and
In 1985 weighing 275 pounds (125kg), Russell became a member of the the Grand Ole Opry
where he would often be heard joking about his weight. He would ask the audience "Can
everybody see me alright?" He was one who would always laugh at himself
In 2001, his health had deteriated because of obesity, which led to the amputation
---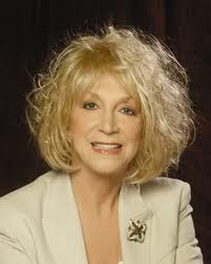 JEANNIE SEELY
The youngest of 4 children, Seely was born in Pennslyvania in 1940.
Her musical interested mostly came from her father, who played banjo who had also called the local square dances. At the age of 16 she appeared on WICU television station.
At the age of 22, she as a secretary at Liberty and Imperial Records in Hollywood, California. Later she worked for Four Star Records – (record company Patsy Cline once recorded for) where Seely began her career as a songwriter. Irma Thomas, R&B artist recorded one of her songs 'Anyone Who Knows What Love Is', that became a big Pop hit.
Seely scored her first recording contract at Challenge Records, where songwriter Hank Cochran was so impressed, thought she should move to Nashville to pursue a career in country music. Although it was with the encouragement of Dottie West (who also recorded one of her songs) she finally took Hank's advice and moved to Nashville, Tennessee.
Her career just snowballed – no sooner in Nashville, she was hired to fill in for Norma Jean on Porter Wagoner's Road Show and Television series. She would look around for a record label to sign with, however she was turned down every time, although one label offered her a contract in 1966 – 'Monument Records'. She recorded husband's self-penned 'Don't Touch Me' which brought her, her first taste of success on the Country single charts peaking at No.2 and stayed for three weeks. However on other major Country charts (Cashbox, Record World) the song hit No.1 and stayed there for five months.
It was because of the success with 'Don't Touch Me' she was invited to perform on the Grand Ole Opry. She also won Billboard's, Cashbox and Record World's 'Most Promising Female Artist Award. In 1967, she joined the Grand Ole Opry where she still remains a member. In 1969, she switched over to Decca Records
After 1969, she Jeannie recorded a single duet with Jack Greene 'I Wish I Didn't Have To Miss You' and also an album titled 'Jack Green/Jeannie Seely', their single reached No.2 on the Billboard Country Charts in 1970 and No.1 on all other major Country Charts – making the duo one of the most successful duet pairing of the 1970's. The road shows were also a success, making giving their careers a boost.
Decca Records shortly became 'MCA' and seely's material got more sexual and riskier for any artist of that era. In 1975 she recorded 'First Time' and the following year 'Since I Met You Boy' these songs among others where considered rather saucy. In 1977, she left MCA for 'Columbia Records', and after getting started with her new record company, Jeannie Seely was involved in a near fatal car accident – with the support of family and friends she returned to touring and recording.
Her chart success started fading from the public view. He last release to hit the national charts came late 1977 with 'Take Me to Bed'.
In 2003, she appeared in the movie 'Changing Hearts' and also The Best Little Whore House in Texas along with Dolly Parton. Winter 2003, she released a new album which was pushed towards the Bluegrass Music titled 'Life's Highway' receiving high critical claim. She still remains a member of the Grand Ole Opry, and in May 2010 she announced that she had lost her home, car, clothes and personal possessions as a result of the Nashville floods.
On November 10th 2010 Jeanie Seely married her second husband attorney 'Gene Ward'.

---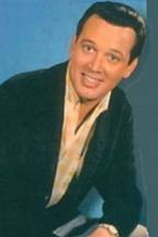 JERRY WALLACE
Jerry Wallace was born on December 15th 1928, Guilford, Missouri. He was the son of a grocery store owner
He settled in hollywood after a brief living arrangements in Arizona. It was after a stint in the US Navy, Wallace
signed to Allied Records cutting a series of unsuccessful songs including - Little Miss One and That's What A
Woman Can Do. He would later sign with the Challenger label where he had a Top 20 pop hit in 1958 'How Time
Flies' a year later he released 'Primrose Lane' selling a million copies.

Jerry was dubbed 'Mr Smooth, for his most warm, velvety vocal approach.
His Pop career came to an end shortly after 1962, Wallace then turned his hand to acting. He appeared in, at least two
features in 1964 - Flipper's New Adventure and Goodbye Charlie. It was that same year (1964) he scored a minor
hit with 'Shutters & Boards' and 'In The Misty Moonlight' - this was the beginning of the crossover to Country
Music.

In 1970 he signed with Decco Records and had scored a Top 30 country hit 'After You' and in 1972 he earned 'single of the year nomination
from the country music association with 'To Get to You' and with 'If You Leave Me Tonight, I'll Cry' he topped the Country Charts.

Jerry Wallace died of heart failure on May 5th 2008, in Corona, California.
---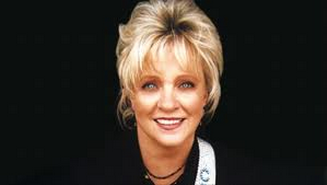 CONNIE SMITH
She was born Constance June Meador - on August 14th 1941 - in Indiana.
It was alleged that her father was abusive when she was a child, which lead to Connie suffering a mental breakdown
when she was a teenager. At the age of 7, her parents divorced, her mother taking her 5 children and re-marrying.

Connie, as a child she was surrounded by music. Her stepfather played mandolin and her brother the fiddle, while another brother played guitar. While in her teens she was injured with a lawn-mower which most cut her leg off. Recovering in
hospital she was given he first guitar and she had quickly picked up on a few chords. Once out of hospital she began to
perform in local talent quests.
In 1963, age 22, she entered a talent quest in Ohio, performing Jean Shepard's 'I Thought Of You' - which won her the Talent Contest and 5 silver dollars. It wasn't until June 1964 a recording contract recording 4 songs, one of the songs, which was
rush out as a single, was 'Once A Day' written by Bill Anderson. The song became the first debut single by a female artist
to reach No.1, where it stayed for 8 weeks. In fact, 'Once A Day' holds the record for the most weeks spent at No.1 on the Billboard Country Charts, by a female artist. Bill Anderson wrote her second single with Bette Anderson, 'I Can't Remember' which
was released in 1965 peeked at No.9.

Connie also appeared in several country music films - where she performed many of her hits. In 1966 she appeared in the films
'Second Fiddle to a Steel Guitar' and 'The Las Vegas Hillbillys'. The following year two other films, 'The Road to Nashville' and
'Hell On Wheels'.

In 1965 she officially became a member of the Grand Ole Opry radio show in Tennessee. However in the mid-60's she was temporarily fired from the Grand Ole Opry for not being on the show for 26 weeks out of the year, which was one of the requirements in her contract. It was also alleged In the 1970's she was almost fired again for testifying about Jesus Christ.

In 1967 she released 2 albums for RCA entitled 'Connie in the Country' (mainly cover sings previously recording by artist like
Loretta Lyn) and 'Connie Smith sings Bill Anderson'. It was by 1968, Connice started feeling large amount of pressure within
the music business - the touring, recording, promoting and on top of that, trying to keep a personal life - which lead Connie to contemplate the possibility of suicide. She became a Born-Again-Christian and although she didn't give up on the music competely,
she began to balance it with a lighter schedule to avoid the stress.

In the early 1970's, she recorded 'Louisinana Man' and 'Where Is My Castle' which became Top-20 Hits on the Billboard Chart. She would start incorporate more Gospel songs into her regular studio recordings and touring shows, and by 1971 she released her third Gospel album 'Come Along and Walk With Me'.
She signed with Warner Bros. Records in 1996 - and recorded two albums for the label. In 2012, Connie Smith was inducted into the Country Music Hall of Fame.

---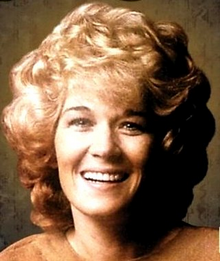 SAMMI SMITH
Sammi Smith was born on August 5
th
1943 in Orange Co. California, however spending her childhood in Oklahoma, Texas, Arizona and Colorado. At the age of 11 she left school and began singing professionally in local night clubs.
Sammi married at the age of 15 and had 4 children. Her marriage didn't last long, after her divorce in 1967, she moved to Nashville. Johnny Cash would soon hear her sing, and should shortly sign with Columbia Records. The following year (1968) she had a minor hit with 'So Long Charlie Brown, Don't Look For Me Around', it seemed to be a powerful song for her.
In 1970, she signed with Mega Records - he first hit for her new label was 'He's Everywhere'. However the song that made her famous was 'Help Me Make It Through The Night' (composed by Kris Keistofferson) in 1971 – it immediately became a No.1 hit on the Country Charts – selling over 2 million copies. Her record company at first, were uncomfortable with the songs such honest sexuality. The song made her a household name. However after he recording of the song – other artist also recorded not long after her – including Elvis Presley.
In 1972 she moved to Dallas, Texas – with Waylon Jennings and Willie Nelson as Country outlaw. After several success recordings including 'The Rainbow in daddy's Eyes and 'Long Black Veil' – with Mega Records, the label closed down in 1976. She then signed with Elektra Records and scored four of her biggest hits including 'Sunday School to Broadway', 'Loving Arms', 'I Can't Stop loving You', and 'Days That End in 'Y'.
During 1980's she changed recording labels again this to 'Sound Factory Records' and scored her last Top20 in 1981 with 'Cheatin's A Two Way Street', and her last Country hit came in 1986 with 'Love Me All Over'. In 1995, a compliation album was released titled 'The Best of Sammi Smith' which consist of her big hits.
At the age of 61, on February 12, 2005, Sammi Smith died at her home in Oklahoma City. Although she was a heavy smoker, her cause of death was never confirmed. . . . Her son Waylon Payne, is an actor
CMA Award – 1971 – Help Me Make It Through The Night
Grammy Award – 1972 – Best Female Country Music Performer
---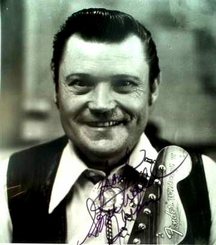 STONEWALL JACKSON
Stonewall Jackson was born on November 6
th
1932 – North Carolina.
The youngest of three children, he was named after the Confederate General Thomas 'Stonewall' Jackson who he had claimed to be an ancestor. At the age of two years, his father died and his mother moved the family to South Georgia where young Jackson grew up working on his uncle's farm.
In 1950 he enlisted in the US Navy and was discharge four years later, and moved to Nashville Tennessee in 1956.
He became the first artist to join the Grand Ole Opry before obtaining a recording contract. He toured extensively with Ernest Tubb who became his mentor and in 1958 he signed a contract with Columbia Records (EMI) and released his first single 'Don't Be Angry' which was not a success, however it got him recognition as an artist.
Late 1958, his breakthrough came –when recorded 'Life To Go' – it peaked at No.2 on the Country Charts in 1959, and his follow-up recording 'Waterloo' topped the charts for 5 weeks. It sold over 1 million copies which earned him his first gold disc. The song is rather a haunting and catching tune that implies "everyone has to meet at Waterloo" meaning their fate.
He was the first to record a live album from the Grand Ole Opry in 1963 with 'Old Showboat' In 1964 – His second No.1 hit came in the form of 'BJ the DJ' – which is about an overworked radio disc-jockey who crashes his car in a rain-storm because of bad tires.
It was from 1958 – 1971 he had 35 Top 40 Country hits. Along with Ray Price, Jackson is considered a cornerstone, after Hank Williams and Lefty Frizzell of the hard drinking honky-tonk sound in the late 50's and early 1960's.
In 2006 – he sued the Grand Ole Opry for $20million in damages in regards to age discrimination. After 50 years of performing on the Grand Ole Opry, he believed management was sidelining him in favour of younger artists. and it was alleged In short, the lawsuit was settled on October 3rd 2008 for an undisclosed amount and Jackson returned to perform on the show.
Today, he lives on a farm in Brentwood, Tennessee with his wife and his son.
---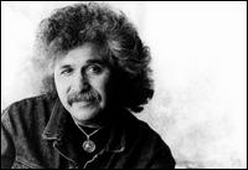 FREDDY FENDER
He was born Baldemar Garza Huerta – in San Benito, Texas, on June 4th 1937.
He made his first radio appearance at age 10 on station KGBT. A age 16 he quit
school and enlisted in the US Marines for 3 years, after which he returned to Texas playing at bars and night clubs.
He was known as El Bebop Kid and in 1957 released 2 songs – Spanish versions of Elvis's 'Don't Be
Cruel' and Harry Belafonte's 'Jamaica Farewell', later recording Hank William's 'Cold Cold Heart' also in Spanish.
He would become known as Eddie Con Los Shades for his cool persona and his rockabilly music. However
it was in 1958, he legally changed his name to Freddy Fender and moved to California. He got the name 'Fender'
from the guitar and amplifier brand name.
It was in 1959, Fender recorded his first hit 'Wasted Days & Wasted Nights' however this was overshadowed by
May the follow year when he and a band member were arrested for marijuana. He spent almost three years in the
Angola Prison Farm. In the late 1960's he was back in Texas working a mechanic and attending junior college.
In 1974, he had his second chart hit with 'Before The Next Tear Drop Falls' it sold more than 1 million copies
and was warded a gold disc by R.I.A.A the following year. His follow up singles – Secret Love, You'll
Lose A Good Thing' and the remake of 'Wasted Days & Wasted Nights were all Chart Toppers. Wasted
Days & Wasted Nights became Fenders second million selling single.
Many singers venture into the movie industry and Fender was no exception. It was in 1977 he appeared in a
prison movie 'Short Eyes', and in 1988 appearing in The Milagro Beanfield War, directed by Robert Redford.
In 1989 – he became part of the Texas Tornados releasing 4 albums and won a Grammy in 1990. In 2001 he
made his final studio recording, which earned him his 3rd Grammy award in the category of Latin/Pop Album.
Freddy Fender became quite ill, and it's believed that in 2002, he underwent a kidney transplant donated by
his daughter. He suffered from incurable cancer of the lungs and by December 2005 performed his final concert
and resumed chemotherapy.
He died in 2006 – age 69 of lung cancer at him Texas home.
Academy of Country Music (1975) - "Most Promising Male Vocalist
Grammy nominations in 1975, 1976, and 1997
Tejano Music Hall of Fame (1987)
European Walk of Fame (1993) - in Rotterdam, the Netherlands
Freddy Fender Lane (1994) - dedicated in his hometown of San Benito, Texas
Hollywood Walk of Fame (1999)
Texas Music Hall Of Fame (1999)
Nashville Sidewalk of Stars (1999)
Louisiana Hall Of Fame (2001)
---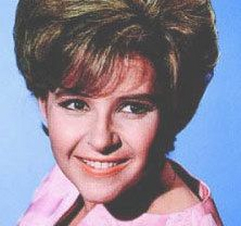 BRENDA LEE
She was born Brenda Mae Tarpley on December 11th 1944, Atlanta Georgia. As a young girl, she would sing solo every Sunday at the local Baptist Church. At the age of 6 she was one of a local talent quest which landed her a sport on Atlanta Radio.
Her father died in 1953, so at the age of 9 Brenda became the primary bread winner for her family singing wherever should could including radio and television shows.
At the age of 10, she had her big break – after turning down $30 to appear on a Swainsboro Radio Station – to see Red Foley. Brenda made her network debut on Ozark Jubilee in Missouri on March 31st 1955, this was the start of a 5 year contract.
In 1956 she was offered a recording contact by Decca Records with her first recording being 'Jambayala' backed with 'Bigelow 6-200'. He follow up single featured to comical Christmas songs 'I'm Gonna Lasso Santa Clause' and Christy Christmas.
It was because of her size ( 4ft 9in ), she was given the nickname 'Little Miss Dynamite' after recording the song 'Dynamite'. She first became prominent with performing at Country Music shows and venues, however her recording label felt it would be best to market her as a Pop artist. The downfall was her best recordings from the 1960's were never heard on Country Radio.
Her hits of the 1950's and 1960's had set a record for a female solo artist that was not equalled, however it was broken in 1986 by Madonna. The biggest selling track of Brenda Lee's career was a Christmas song. She recorded 'Rockin' Round The Christmas Tree' it only sold 5,000 copies – when it was reissued at a later date, it sold more than five million copies.
In 1960 she recorded 'I'm Sorry' which became her signature tune, hitting No.1 on the Billboard Pop Charts, and it became her first gold single. As the 1970's approached, Lee re-established herself as a country music artist. Her first notable Country hit was 'Nobody Wins' in 1973. Other major hits included 'Wrong Ideas' and 'Big Four Poster Bed' (1974) followed by 'Rock On Baby' and He's My Rock in 1975.
Today Brenda Lee continues to perform and tour the world. She was inducted into the Country Music Hall of Fame in 1997 and the Rock 'n' Roll Hall of Fame in 2002
---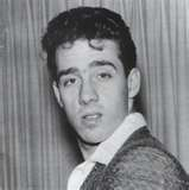 He was born Giovanni Domenico Scafone Jr. - on January 24th 1936 in Ontario, Canada.
He grew up listening to Hillbilly Music and was taught the guitar by his father. Around
the age of 12, who would sing with his sister on Radio stations. While still a teenager
he started his musical career and recorded as 'Jack Scott'.
At the age of 18 he formed a Country & Western band 'The Southern Drifters' which he was
the lead singer for 3 years, singing wherever they could mainly at dances. The band started
introducing Rock 'n' Rolls songs into their segment
In 1957 he signed with ABC-Paramount Records as a solo artist recording 'Baby She's Gone'
which was a Rock 'n' Roll number.
In 1958 he recorded two top selling local songs - titles 'Leroy' and
'My True Love' The record had sold more than 1 million copies which
earned Jack his first Gold Record.
In 1959, he was called up to serve in the US Army. At the beginning of 1960 he changed label, this time he released
his recording through Top Rank Records. He recorded four Billboard hot 100 hits - they were 'What In The World's
Come Over You', Burning Bridges, O' Little One and It Only Happened Yesterday. The song What In The World's
Come Over You became his second Gold Record.
It was stated that he had more US singles in a shorter period of time, than any other recording artist, with exception
'The Beatles'. He managed to record as a cowboy crooner and a rough edge rocker throughout the 1960's and 70's. In the year of
1974, he had a minor Country hit with 'You're Just Gettin' Better'.
Today he remains a draw card of the Rock 'n' Roll Club circuit world wide.
---
Wilma Charlene Burgess
Born on June 11th 1939, Orlando Florida.
After she graduated from school, she proceeded to University studying physical education. She had no interest in Music until her first appearance of TV singing a pop song. She would later Eddy Arnold in concert; this was when her love for Country Music began.
She was persuaded to head to Nashville. She rose to fame in the 1960's which saw the charting 15 single on the Billboard and the Country Music Charts which were between 1965 and 1975. In 1964 she was signed to Decca Records and
Released her first record for the label that same year.
In 1966 - she appeared in the film 'The Las Vegas Hillbillys singing 'Baby'. It was a 'B' film; it was only noted because it had showcased several prominent Country Music singers.
Her biggest hits were 'Don't Touch Me' and 'Misty Blue' which was rejected by Brenda Lee. Her version of both songs was overshadowed. In 1975, she was signed to RCA, then Columbia Records.
She ended her recording career in 1982 with the album 'Could I Have This Dance'.
Late 1980's, she opened, what was believed to be the first female only bar called
The Hitching Post in Nashville, where she performed regularly.
She also worked with Mary Reeves - on the Jim Reeves Museum in Nashville. She was also known as a decent poker player and it was believed that she took both Ernest Tubb and Tubb's bus driver monies while on tour together.
It was alleged that she was openly a lesbian and preferred to record songs with no gender specific references.
Wilma Burgess died unexpectedly on August 26th 2003 in Nashville, after suffering a massive heart attack.
---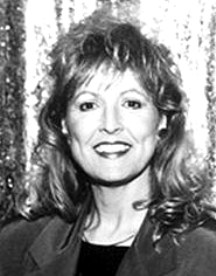 Born on October 14
th
1938 in Tennessee, although she was raised in Alabama.
Her first brush with music was through he father, a fiddler and guitarist who taught singing
lessons at the local Methodist Church. Montgomery started playing guitar at the age of 10.
She was 20 years of age when she and her brother won amateur talent contest on Nashville's radio WSM.
It was the year 1962 Melba went solo – around the same time she wrote 'We Must Have Been Out Of
Our Minds' which she recorded with 'no show' George Jones. This particular song stayed 30 weeks on the
Billboard Chart and peaked at No.3. This success of the single launched a successful duet album with
George Jones. During this time, Montgomery also found time to release solo albums.
By the year 1964 came around, Montgomery's first solo album brought about a top 25 hit. 'The Greatest
One Of All. She had little chart success for the remaining of the nineteen-sixties. In 1966, she was teamed
up with Gene Pinty together they did a duet album 'Being Together' which the single 'Baby, Ain't That Fine' hit the top 15.
In 1973, and now with Elektra Records, she began to focus on a solo career. She had a top 40's hit single
(with her new label) 'Wrap Your Love Around Me'. In 1974 'No Charge' skyrocketed to No.1 on the Billboard Country Chart.
The title track on her follow-up album 'Don't Let The Good Times Fool You' reached the Top 15 in 1975/
In 1981 she released her final single 'Straight Talkin' which peaked at No.78. She began to focus on touring, however in
1982 she released a studio album 'I Still Care' with little success, which was followed by the 1992 album 'Do You
Know Where Your Man Is?' once again it was not successful. Her final album was released in 2001
'This Time Round'.
---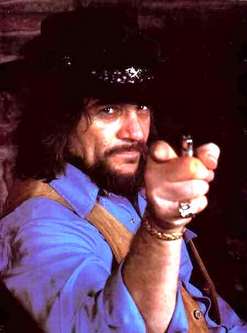 WAYLON JENNINGS
Born: June 15
th
1937 – Texas
At the age of 8, Waylon's mother bought her son his first guitar and taught him the basic chords.
It was 4 years later, was given a 30 minute spot on KVOW Radio in Littlefield Texas which followed
an audition, his radio segments were well received. He formed his own band 'The Texas Longhorns',
and started entertaining locally.
At the age of 17, Jennings and his band recorded a demo – songs 'Stranger In My Home' and 'There'll
Be A New Day' at a radio station in Lubbock, Texas. He dropped out of school in year 10 to pursue
a musical career. He was much influenced by Bob Wills, Floyd Tillman, Ernest Tubb and Elvis Presley.
It was in 1958, while at Radio KDAV he met Buddy Holly who arranged him his first recording session.
The songs recorded were:- 'Jole Blon' and 'When Sin Stops (Love Begins)' – it was on this early
recording Buddy Holly accompanied Jennings on guitar. Buddy hired him to play bass for him during his
'Winter Dance Party Tour'.
It was on this tour the world lost three prominent Rock stars in a plane crash – they were J.P. Richardson,
Buddy Holly and the new sensation to Rock'n' Roll young Ritchie Valens. Jennings was meant to be on
the plane, although had given up his seat at the last minute, to travel by bus. Holly jokingly told Jennings, "I
hope your old bus freezes up" in which Jennings replied "Well, I hope your old plane crashes". . . . Waylon
Jennings always blamed himself for the crash, and his words to Buddy Holly haunted him for the rest of his life.
In 1966 he released his first album for RCA Records titled: 'Folk Country', this was followed up with
another titled 'Leavin' Town' and 'Nashville Rebel'.
Jennings also appeared in various films these include:- Nashville Rebel, All American Cowboy, The Oklahoma
City Dolls, Moonrunners and Stage Coach. Also appearing in TV shows:- Married With Children, Sesame
Street Presents 'Follow That Bird' and was the narrator/balladeer in the Dukes of Hazard with his own composition
Together with Willie Nelson, in 1978 they released an album 'Waylon and Willie', producing the hit single 'Mammas
Don't Let Your Babies Grow Up To Be Cowboys'. Waylon also released 'I've Always Been Crazy' the same year,
and his Greatest Hits in 1979.
It was during the mid -1980's he teamed up with Johnny Cash, Kris Kristofferson and Willie Nelson to form the
highly successful group called 'The Highwaymen'. It has been stated that during the early 1980's Waylon
Jennings was addicted to cocaine. He was no stranger to drugs, allegedly starting consuming amphetamines
while living with Johnny Cash during the 1960's.
It was about 1984 he quit cocaine his son was the main inspiration to quit his addiction permanently, also quitting
his smoking of 6 packs of cigarettes a day. His health had been bad for years prior to his death. Jennings died in
his sleep of diabetic complications in Arizona – on February 13th 2002.
---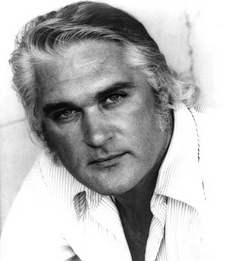 Charlie Rich
Born: 14th December 1932, Arkansas, USA
He was the son of cotton farmers in Benton, Arkansas. Charlie was in the US Air Force when his professional music career started. He first musical group was 'The Velvetones' playing Jazz and Blues.
After leaving the Military in 1955 – he worked his own farm of 5 acres in Tennessee while performing in clubs around Memphis playing both Jazz and R & B. Life didn't come easy, and it was during these lean times, he began writing his own songs.
He became a session musician for Judd Records in Tennessee, and would soon record demos for Sam Philips of Sun Records, Philips was not impressed apparently stated the recording to be too Jazzy.
In 1958, became a regular session musician for Sun Records, backing the likes of Jerry Lee Lewis, Johnny Cash and Billy Lee Riley. Charlie also wrote songs for Lewis, Cash and many other artists.
He had a few hits whilst with Sun Records, however his third single was in 1960 – it hit the Top 30, the title 'Lonely Weekends'.
This recording was some what noted for its 'Presley-like' vocals. None of his follow-ups were successful. His career stalled until he finally left the Sun label in 1963, only to be signed on the RCA roster.
Charlie's first single for RCA was 'Big Boss Man' was a minor hit – and once again his follow up singles (produced by Chet Atkins) were failures. It was 1965 he moved onto Smash Records, where his first single for the label became a top 30 Pop Hit. The song was 'Mohair Sam' which was an R&B novelty Rock number. It seemed that history was repeating itself, as Charlies follow-up singles were unsuccessful. Once again he moved on to Hi-Records where he recorded soul and country songs – none of them ever made the charts.
In 1967 – he signed with Epic Records – where producer Billy Sherrill helped to refashion Charlie Rich as a Nashville sound balladeer during an era dominated by Rock Music. The transformation paid off – as by 1972 single 'I Take It On Home' skyrocketed to No.6 on the Country Charts.
The title track from his 1973 album 'Behind Closed Doors' became a No.1 hit, and crossed over into the Top 20.The hits kept coming – 'The Most Beautiful Girl' spent 3 weeks at the top of the Country Music Charts and 2 weeks on top of the Pop Charts. He was now an established Country Music Star.
In 1979 Charlie appeared as himself in a Clint Eastwood movie 'Every Which Way But Loose' where he sang 'I'll Wake You Up When I Get Home'.
In 1980 he switched labels again, this time 'Elektra Records and released his 12th single 'A Man Just Don't Know What A Woman Goes Through' and
by 1981, Charlie Rich removed himself from the spot light over the next 10 years.
In 1992 – what seemed to be his final recording, that restored his reputation as a musician was a jazzy recording titled 'Pictures and Paintings' released on Sire Records. Charlie Rich died in his sleep in Louisiana on July 25th 1995 – age 62 – cause of death was blood clot in his lung. He was buried in Memphis Tennessee.
1973 – Album of The Year / Single of The Year / Top Male Vocalist
American Country Music Awards
1974 – Favourite Country Single – 'Behind Closed Doors'
1975 – Favourite Country Male Artist
1975 – Favourite Country Single – 'The Most Beautiful Girl'
1974 – Best Male Country Vocalist Performance – 'Behind Closed Doors
1998 – Grammy Hall of Fame Award
---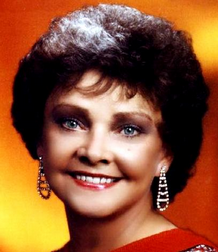 Born: 14
th
January 1937, Beaumont, Texas
Billie made her debut as a professional artist at the age of 13, in Houston at a country music convention. She recorded her first single 'Too Old For Toys, Too Young For Boys' which still a teenager, under the name Billie Jean Moore.
After her high school years, she performed at night clubs and soon signed a recording deal with United Artist Records, like many artist starting out her first recording brought little success. He record producer had moved labels and Billie followed and it was with Capitol Records she was signed to in 1968.
Her first hit came-about in 1969, when she recorded 'Mr Walker It's All Over' which reached No.4 on the Country Music Charts, and at No. 80 on the Pop Charts. While will Capitol Records, she gained 4 more Top Country Hits during the next 2 years, then not one hit in four years.
Billie also recorded popular country cover versions like 'Ode To Billy Joe', Harper Valley PTA and also recorded a number of novelty songs like 'Get Behind Me Satan And Push'. She was not making much success with Capitol, and in 1975 she returned to United Artist Records.
Billie Joe Spears – returned to the charts the same year with 'Blanket On The Ground'. Nashville producers (at the time) turned the song down as they feared a backlash of controversy with the chorus line 'Slipping Around' even though the song was not about adultery. Billie Joe recorded it and it became her only No.1 song in the US. On the UK Country Chart, the sing climbed to the Top 10.
An album of same title was released that same year. The controversy never materialised.There were other songs that were success – 'What I've Go In Mind', although reaching the Top 10 on the US Charts, it made the Top 5 on the British Charts. She also had a successful with Misty Blue, 57 Chevrolet, Love Ain't Gonna Wait For Us, If You
Want Me and many others. Her last success into the US Country Top 20 was in 1980, with her version of Tammy Wynette's
1960's hit, 'Your Good Girl's Gonna Go Bad'.
He Greatest Hits album was a Top Ten best seller, which furthered her fan base. Her success ceased in the US, where as in the UK she retained a huge following. She recorded a number of albums for the UK market and limited her releases in the US during the 1980's.
In 1993, Billy Joe Spears had a triple bypass surgery – after her recovery, she continued to tour. In 2005 she released an album titled 'I'm so Lonesome I Could Cry'. In 2007, through EMI came 'Ultimate Collection' album.
---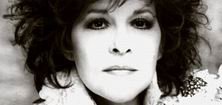 DONNA FARGO
November 10th 1945 – North Carolina.
Yvonne had been singing since a very young age, although she never thought about a singing career. After college she attended university in California after her obtaining her degree she came a teacher – soon progressing to the head of English department.
Around 1966, she adopted the name 'Donna Fargo' and recorded her first single. ----------- Fargo's first major appearance was with Ray Price after which she started performing around California.
Donna became one of the few female Country artist to write her own songs and also one of the few to cross over the Billboard Charts in a huge way which she did in 1972 with 'Happiest Girl In The Whole USA'.
'Happiest Girl In The Whole USA' was picked up by Dot Records – she signed with the small outfit and started recording. The song became an instant hit, hitting No. 1 on the Country Music Chart. An album of the same title was released selling more than 500,000 copies.
Another single, Funny Face reached No.1 on the Country Charts, and also had became a big Pop hit reaching No.5 on the Pop Charts. In 1973, he second album titled 'My Second Album' topped the Country Music Charts.
It's believed that she became the fifth most successful female Country Music artist of the 1970's – behind Loretta Lynn, Dolly Parton, Tammy Wynette and Lyn Anderson. Throughout the 1970's she remained high on the Country Charts with song like 'Mr Doodles' and 'It Do Feel Good'.
In 1976 she moved to Warner Brothers Records and released another hit album 'On The Move', the following year another album 'Fargo Country'. The latter spawned her first No.1 Country hits since 1974. Her songs have been recorded by many in the industry, including: Tammy Wynette, Sonny James, Kitty Wells, Tanya Tucker, Marty Robbins, Dottie West and many others.
1978, she had her own TV Country Show which was produced by the Osmond Brothers. The program only lasted a year, although she became one of five Country Music Females who had own TV show. The follow year (1979) Donna Fargo was diagnosed with multiple sclerosis and became quite ill for a length of time. Later that year she returned with another Top 10 Hit, there after her success started to decline.
She recorded one more album with Warner Bros Records in 1980, before switching to a much smaller label 'Songbird Records' in 1981. She recorded only one album with the small outfit which was gospel songs which was well received. She started changing record labels – RCA (1982), Columbia (1983) and Cleveland Records (1984).
After 1984, she then signed with Mercury Records. He last Charting single came in 1991 when she recorded 'Soldier Boy' in regards to the Gulf War at the time.
In 2008 she released another single 'We Can Do Better In America' which never a success. Away from music, Donna also started a successful line of Greeting Cards and also releasing several series of Poem books – including Trust In Yourself, To The Love of My Life and Ten Golden Rules. She has also released out autobiography.
---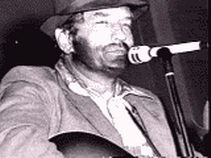 BOX-CAR WILLIE
September 1
st
1931, Texas
The singer that we know simply as 'Boxcar Willie' was born in a 3 bedroom tool shed which served as house, alongside the K.D. Railroad. His father was a farmer who also worked the rail-line. Their dwelling had stood approximately 6 feet from their front door to the rail line.
In 1949, he joined the US Air Force. Although still in active service – he managed to form a group and called themselves 'Marty Martin and The Rangers' they travelled all over the Nebraska and other parts of the US. The group wasn't together long.
The name Boxcar Willy – it was believed that Marty was approaching a railway crossing in Lincoln Nebraska. He was the first in line as the boom gates (which had been operated by a Willy Wilson) were closing, as the train rolled along slowing he noticed a man sitting in an empty boxcar – he thought to himself that the man looked a lot like Willy (boom gate operator) and said "there goes Willy". He pulled over and wrote the song 'Boxcar Willy'.
It was about 1962, he used the name Boxcar Willie for the first time at a talent quest in California. He won the quest (grand price of $150) and the nickname 'Boxcar Willie' stayed with him ever since.
In 1976, he left the Air Force and became full time entertainer. He was performing at in Grand Prarie, Texas – at the same time George Jones was appearing. George's agent witnessed Martin's performance and welcomed him to perform at George Jones own club in Nashville 'Possum Hollow'.
It during these shows he was approached by as Scottish talent agent who waned to book him in England. Boxcar went onto perform in England for about 2 months. He became world famous firstly conquering Europe and then the United States. It through the media that made him, as they were all interested in this hobo who could sing and play guitar.
One of the most outstanding highlights of his career, when he was invited to perform on the Grand Ole Opry by Roy Acuff. It was night that Boxcar Willy and his band 'The Mountain Boys' will remember. It was 1981 he became the sixtieth member to be inducted into the Grand Ole Opry.
In 1985, he purchased a theatre Missouri, and he would later open a museum and two motels both bearing his name 'Boxcar Willie'. He performed at his own theatre until his death.
---
ANNE MURRAY
Born – Morna Ann Murray on June 20
th
1945 – Canada
She studied piano for 6 years, and at the age of 15 she took singing lessons. One of her first ever Stage performance was at her High School graduation in 1962 singing 'Ave Maria' a religious song.
She enrolled in University studying physical education and after graduating and started teaching at High School levels. Ann was still teaching when she was offered to record her first album.
Her debut album came in 1968 'What About Me' on the Arc Label. The title of the album was a hit on Canadian Radio play. The following year she signed with 'Capitol Records' and released her second album 'This Way Is My Way', it was this album that launched her in a successful career with the album's hit single 'Snow Bird'. Snow Bird, became a No.1 hit in Canada, and reaching
No.8 on the US Charts in 1970.
In 1971, Ann was a regular on 'The Glen Campbell Goodtime Hour', and appeared on various other shows. In 1977 – Ann Murray recorded a children's album 'There's A Hippo In My Bathtub'. The album never made the charts in the US nor in Canada, however it was certified Platinum in Canada. In 2001, EMI released the album once again on CD with 2 bonus songs.
Anne Murray was the first Canadian female soloist to reach No.1 on the US Charts and became the first to earn a Gold record for her signature song 'Snow Bird'. Anne also was the first woman and first Canadian to win 'Album of The Year' at the CMA Awards in 1984, for 'A Little Good News'.
Through the 1970's and 1980's the hits continued – Danny's Song, A Love Song, He Thinks I Still Care, You Won't See Me and You Needed Me, Could I Have This Dance, Daydream Believer,
Broken Hearted Me and many others.
In 1981 – she released 'Ann Murray's Greatest Hits' which had sold six million copies worldwide.
Like most artists of her generation, towards the late 80's her sales began to decline due to the audience seeking the new country.
However she managed to hang-on with dedicated followers.
Her more recent released was in 2008 titled 'Ann Murray's Duets, Friends and Legends' it is available through EMI. One this album she joins forces with some of the greats in the industry – Olive Newton John, Celine Dion, Shania Twain, Dusty Springfield and others.
Ann Murray has since retired and vowed that she will sing in public again – however here charitable involvements still continue.
---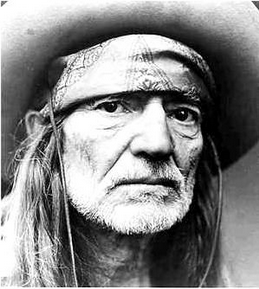 WILLIE NELSON
Willie Nelson was born in Abbott, Texas – on April 30
th
1933.
He was raised by his grandparents, and at the age of 6, his grandfather bought him his first guitar, and taught his grandson a few chords. It was at the age of 7, Willie wrote his first song and had played in local band at the age of 9.
It was believed that most of the residents of town picked cotton, however, Nelson hated picking cotton – he completed high school, and earned money by singing at local dances and taverns. He was heavily influenced by Hank Williams, Lefty Frizzell, Ernest Tubb, Ray Price and Hank Snow.
In 1950, after leaving school – he joined the US Air Force for eight months, later working as a disc jockey.
It was 1956 Nelson moved to Vancouver, Washington to pursue a musical career. His first recording 'No Place For Me' was not a success and he continued disc-jockeying and performing live. He wrote a song titled 'Family Bible, which he sold for $50 to a guitar teacher – in 1960 it was recorded by Claude Gray and it became a big hit. He wrote many hit songs that other artists had recorded – included: 'Funny How Time Slips Away', 'Hell Walls' and 'Crazy' which became his biggest hit of all time.
In 1961, he signed with Liberty Records, his first couple successful singles were released the following year – they were: Willingly and Touch Me. Failing to to have further chart hits with the label, he moved to RCA in 1964. His first album for RCA 'Country Willis – His Own Songs' was recorded April 1965.
He never had any hits on the RCA label until 1966 lasting a 3 year span, songs include: One In A Row, The Party's Over, Bring Me Sunshine – these were Nelson's best sellers during his time with RCA. It was by the end of 1972, Willie's contract with the label was terminated. He moved to Texas and got into the hippie-music scene. His popularity in Texas soared as he played his own brand of Country.
In 1973 he signed with Atlantic Records, becoming the label's first Country singer. He released 'Shotgun Willie' but the album didn't sell well, however his follow-up album 'Phases and Stages' (1974) – the Album the hit single 'Bloody Mary Morning' and a duet of 'After The Fire's Gone' with Tracy Nelson.It wasn't until he moved to Columbia Records (EMI) – his first No.1 hit came with a 1945 classic 'Blue Eyes Crying In The Rain'.
It was with fellow artist Waylon Jennings they were combined in a genre called 'Outlaw Country' as they didn't conform to the standards of Nashville.
During the 1980's Nelson's recorded a series if hits including: Midnight Rider, The Electric Horseman, On The Road Again and To All The Girls I've Loved Before. It was in 1980, he performed on the south lawn of the White House, who he sung a duet with the First Lady Roslyn Carter 'Up Against The Wall'.
Mid 1980's Willie Nelson, was one of the Highwaymen – along with Jennings, Kristofferson, and Cash who toured the world and achieved platinum sales. Nelson, became more involved in charity work – singing on 'We Are The World' in 1984.
During the 1990's to present date, Willie Nelson toured continuously as a solo artist and with other acts. In 2005 he headlined the Tsunami Relief Austin to Asia Concert – to benefit the victims of the 2004 Indian Ocean Earthquake it was estimated that they raised US$75,000.
In 2010 – Willie released a compilation titled 'Country Music' it peaked No.4 in the Billboard's Top Country Albums. It was nominated the best Americana Album in 2011 Grammy Awards. Earlier this year (2011) he participated in a concert for Japan – a fundraising event for the earthquake and tsunami victims raising US$1.6million.
1993 Inducted into the Country Music Hall of Fame
1998 Received the Kennedy Centre Honours
2011 Inducted into the National Agricultural Hall of Fame
He has several books released including:
Willie (Autobiography) – 1988
The Facts of Life & Other Dirty Jokes – 2002
He has recorded 77 studio albums, appeared in over 30 films / TV shows, with his acting debut in 1979 movie 'The Electric Horseman' followed with appearance in 'Honeysuckle Rose', 'Thief' and 'Barbarossa'
---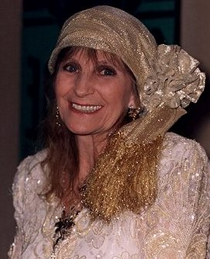 SKEETER DAVIS
She was born Mary Frances Penick on December 30, 1931. She was one of seven children her family grew up in Dry Ridge, Kentucky. It was her grandfather who nicked name her 'Skeeter' (as in mosquito) cause as a young child she had a lot of energy.
In high school she met new found friends, and they formed the group 'The Davis Sisters' – although the 3 girls Skeeter, Betty and Wander were not related, the group started performing on a Detroit radio station. Wander was unable to travel so Skeeter and Betty started travelling making a name for themselves as duets.
As a duet, Skeeter and Betty J. Davis were signed to RCA in 1951. There most successful song was 'I Forgot More Than You'll Ever Know' which topped the country charts where it stayed for eight weeks in 1953, which also made the Top 20 on the Pop Charts.
Fame is certainly not without its tragedies. In August 1953, The Davis Sisters were in a major car accident. Betty J. Davis was killed, and Skeeter ended up with severe injuries. After the accident, Skeeter teamed up with Betty's sister Georgia to continue the due act, although their recording were not major hits.
Skeeter Davis (as she was known because of the Davis Sister's act), finally gave up the music, and retired which ended the duets in 1956, it was around this time, Skeeter married.
In 1958, she returned to her first love which was Music, as a solo act. She went out on the road touring with Ernest Tubb and once again started recording with RCA Records, this time working with guitarist and producer Chet Atkins. She recorded 'Lost To A Geisha Girl' which reached the Top 15 on the Country Chart and became her first solo hit. Other song – were: 'Set Him Free' and 'Homebreaker'
In 1963, she achieved her greatest success with a Country/Pop crossover hit 'The End of The World'. It also made its mark as the Top 5 on the Rhythm and Blues Chart – which was virtually unheard of for a white female singer to have a Top 10 hit in this particular market. The single sold over 1 million copies.
There came many hits, and in 1964 the success continued with 'I'm Saving My Love & Gonna Get Along Without Ya Now'. In 1965 she recorded a duet with Bobby Bare called 'A Dear John Letter' which missed out on the Country Top 10 Charts.
It was by 1967, she was back in the Top 10 with 'What Does It Take?' and she only made two other Country hits for the rest of the decade – 'Fuel to the Flame (written by: Dolly Parton) and 'There's A Fool Born Every Minute'.
In 1976 she recorded produced to singles on Mercury Records, including her last single that would hit the Country Charts.
Her autobiography 'Bus Fare To Kentucky was published in 1993, six years later she co-wrote a children's book 'The Christmas Note' it received praise for a number of author – including Rebecca Wells and Terry Kay.
Skeeter Davis continued performing until 2001, when she became incapacitated by breast cancer that would claim her life. She died at Nashville Tennessee on September 19, 2004, age 72.
---
Kenny Rogers
Kenneth Rogers was born on August 21st 1938 in Houston Texas.
His first recording came about in mid-1950's, when he recorded with a group called 'The Scholars'. They didn't last long, and Kenny was soon out on his own when he recorded a solo single 'That Crazy Feeling' in 1958. It seemed that he couldn't cut it as a solo act.
Later, he joined a Jazz band who went by the name 'The Bobby Doyle Trio' they recorded for Columbia Records, the group went their own ways in 1965. It was by this time Rogers had that jazzy rock feel and recorded a single called 'Here's A Rainy Day' which totally failed. In 1966 he joined The New Christy Minstrels as a single and double bass player.
He wasn't happy with the group, and formed 'The First Edition' in 1967, letter this was renamed 'Kenny Rogers and The First Edition'. His group certainly did extremely well, on top of the Pop and Country chart hits including: Ruby Don't Take Your Love To Town, Something Burning and Reuben James. The group was together for 9 years – it was then Kenny Rogers once again, went solo.
As a solo artist, Rogers developed middle of the road sound. He charted more than 60 Top 40's hit singles and 50 of his albums had also hit the charts. His music has also enjoyed top selling movie soundtrack sales – from movies 'Convoy, Urban Cowboy and The Big Lebowski'.
The single 'Lucille' became a major hit for Kenny in 1977, reaching No 1 on the pop charts in 12 countries selling more than 5 million copies. Success just followed one after another – multi-million selling album 'The Gambler' and another international No 1 single 'Coward of the County;
During the late 1970's he teamed up with Dottie West for a several albums and duets. The hits as a duet were: 'Every Time Two Foold Collide', Anyone Who Isn't Me Tonight' and What Are We Doing In Love'. . Other artist he made duets with were:- Kim Carnes, Sheena Easton and Dolly Parton.
In 1982, Kenny appeared in a hit film 'Six Pack' where he played a race car driver, another The Gambler, Christmas In America and Coward of the County, all based on hit songs. He has also appeared on various TV programs – Touched By An Angle, Dr Quinn Medicine Woman, How I Met Your Mother, The Gambler Returns.
In 1991, he began a successful restaurant chain throughout the US, 'The Kenny Roger's Roasters' also having restaurants in Asia, Canada and Middle East. The company would enter bankruptcy in 1998 and was bought out by another company.
In 1999 – he formed his own record company 'Dreamcatcher Entertainment' and his solo recording continued hitting the charts. In 2000 when his 'Buy Me A Rose' topped the charts, it was then stated, that he was oldest in the music chart history to have No. 1 solo record.
In March 2011, Kenny released for what is believed to be his first inspirational gospel album titled 'The Love of God'. It contains all new records of classic Hymns and Gospel songs which is a personal journey for Rogers back to childhood where his love of spiritual type of music stemmed from.
Achievements
2010 – Awarded American Eagle Award
2009 – Cliffie Stone Pioneer Award
2007 – ASCAP Golden Note Award
2007 – CMT Award – Album of the Year
2005 – CMT Award – Favourite All Time Suet (with Dolly Parton)
And a list of 40 other Awards throughout the years.
---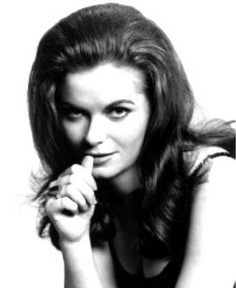 Jeannie C. Riley
Jeanne Carolyn Stephenson was born in Stamford, Texas on October 19
th
1945. She married at very early age, in fact before her 16
th
birthday to a Mickey Riley – she then became known as Jeanie C Riley. They moved to Nashville, Tennessee where she would work various jobs, and found the spare time recording demos.
Her biggest hit was 'Harper Valley PTA' which came about in 1968, it was stated that she became the first female singer to have a song skyrocket to No. 1 on the Country Music and Pop Charts. The song was written by another great, Tom T. Hall. The success was that big, it was never defeated until 1981 when Dolly Parton released 9 to 5.
Other Riley hits include:- The Girl Most Likely, The Rib, Country Girl, The Backside of Dallas and Good Enough To Be Your Wife.
She was also known for he sex appeal and beauty. At a time when other ladies of Country Music dressed in showy dresses, Riley kept with the fashion wearing mini-skirts and sexy boots. It was believed that she was uncomfortable with this type of image, and later she would dress more conservative. She blamed he early dress style on her publicist and manager who was playing up her sexy image.
Be that as it may, her success never left her short of work. She had various offers from Hollywood and she appeared with Bing Crosby, Bette Davis, Tom Jones, Dean Martin and others.
It was sometime during the 1970's she became a Born Again Christian and started recorded gospel songs. She renounced the song 'Harper Valley PTA' due to her conversion – as the song was of a rebellious nature.
In 1972 she started recording for MGM Records where she would record several albums but hardly impressed. She would later moved to Mercury Records and Warner Bros. Records where she only had a couple charted singles.
She however, remained high in demand as a live Country performer until the 1980's. In 1980, her autobiography 'From Harper Valley to the Mountain Top, to tell he story of her rise to stardom from Pop to Gospel Music. Later releasing an album of the same title.
In the 1990's she suffered from clinical depression after parting with her husband, and a manager that utterly left her broke. It was only after family intervention and subsequent treatment she was on the mend.
---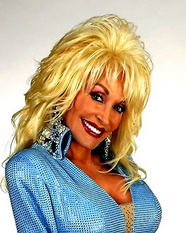 Dolly Parton
Born: January 19
th
1946 – Tennessee
Dolly began as a young child performing on local radio station and television programs in Tennessee area. By the time she was 9yrs old, she would appear on The Cass Walker Show, four years later (age 13), she recorded on a small recording label 'Goldhand Records' and appeared at the Grand Ole Opry. The Grand Ole Opry was where she met Johnny Cash – who apparently encouraged her to go where her heart took her, and not to care what others thought.
In 1964, where Parton graduated from High School, she moved to Nashville. Her success came as a songwriter – writing 2 top 10 hits with her uncle – recorded by: Bill Phillips 'Put In Off Until Tomorrow' and Skeeter Davis 1967 hit 'Fuel To The Flame'. She also wrote for Hank Williams jnr.
In 1965 she was signed to Monument Records who billed her as a 'bubblegum pop-singer' earning only 1 national chart single 'Happy, Happy Birthday Baby. Later, her recording company allowed her to sing Country songs. Her first Country single 'Dumb Blonde' reached position 24 on the charts in 1967 followed by 'Something Fishy' which reached No. 17. It was the success of these two charted songs – Dolly Parted released her first album 'Hello, I'm Dolly'
The same year (1967), Porter Wagoner invited Dolly as a regular artist on his popular TV program 'The Porter Wagoner Show. It was with the influence that Wagoner had on his recording label 'RCA-Victor, he convinced RCA to sign Dolly Parton. However, RCA protecting their investment, released Dolly's first single as a duet with Wagoner. The song title 'The Last Thing On My Mind' reached the Country Music's Top 10. Which launched a six year streak, of uninterrupted Top 10 singles as a duet
Dolly Parton's first solo single for RCA 'Just Because I'm A Woman' was a modest hit, she couldn't quite make the grades as a solo recording artist, they were continually ignored. Both Porter and Parton became frustrated – as Porter and significant financial stakes in her future. As a gimmick, which worked, Porter had Dolly record Jimmy Rodger's 'Mule Skinner Blues' – the record skyrocketed her to No. 3 on the charts in 1971. It was for the next 2 years she had a number of solo hits, including 'Coat of Many Colours'
In 1974, her song 'I'll Always Love You' reached position 1 on the Charts – Elvis Presley had indicated that he wanted to do a cover version – Parton agreed, until Presley's manager told her that it was standard procedure for a songwriter to sign over half of the publishing rights to any song Elvis recorded. She refused, and this decision made her millions of dollars in royalties for the song over the years. She was known in the show business circle as 'The Iron Butterfly'
Dolly appeared in many TV shows and films:- including Nine to Five (1980), The Best Little Whorehouse In Texas (1982) and Rinestone Cowboy. In 1986 she opened her Dollywood theme-park in Tennessee.
Her 2008 studio album, 'Backwards Barbie' reached No.2 on the Country Charts, and in 2009 she released a 4-CD set titled 'Dolly' featuring 99 songs. She is due to release her latest album 'Better Day' sometime this year (2011). She still toured the world today – in the past she has toured with some of the greats in Country Music, Porter Wagoner, George Jones and Kenny Rogers.
She has received 8 Grammy Awards (45 nominations)
2011 Grammies – she was given a Lifetime Achievement Award
American Country Association – 10 Awards (42 nominations)
Academy of Country Music - she has received 7 Awards (39 nominations)
American Country Music Awards – she won 3 Awards (18 nominations)
A Star on the Hollywood Walk of Fame – 1984
---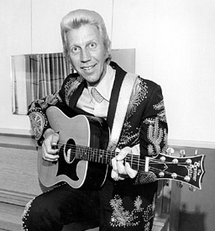 Porter Wayne Wagoner
Born: August 12
th
1927 – Missouri – he was farmer's son
In the year 1949, Porter headed to Nashville and witnessed Hank Williams singing 'Love Sick Blues' at the Grand Ole Opry – he was truly hooked on the Country sound
Wagoner's first band, The Blue Ridge Boys, performed on Radio Station KWPM-AM, from a butcher shop in Missouri, where he worked cutting up meat. His band members would meet at the shop to do the on air performances.
His big break came in 1951 – when he was heard on Radio in Springfield which lead to a recording contract with RCA-Victor Records. His record sales were dropping, and he would do live performance with his band – and their pay was whatever they made in ticket sales at the gate.
By 1953, everything started looking up – Carl Smith recorded 'Trademark' a song which Wagoner wrote, had became a hit – soon after Wagoner had a few hits of his own on RCA. In 1955, 'A Satisfied Mind' had reached No.1 on the Charts – he had 81 chat records between1955 – 1980, including a duet with Dolly Parton.
In 1960 'The Porter Wagoner Show' aired on TV – it ran for 11 years, with 686 half hour segments. He had a variety of acts, which included Dolly Parton where Porter would join her in a duet. These shows featured other artist:- Tex Ritter and Cowboy Copas and newcomers Willie Nelson and Waylon Jennings. The show ran 20 years.
Hi biggest hits include:- The Cold Hard Facts Of Life, Satisfied Mind, Skid-Row-Joe, Green Green Grass of Home, Ole Slew Foot - it was these songs that made him a legend.
Unlike some of his colleagues – Porter never traded his flashy rhinestone suites for tuxedos.
In 1982 he appeared in the film 'Honky Tonk Man' alongside Clint Eastwood.
He was awarded 4 Grammy Awards, three of these who had won for his work with gospel music and was recognised as the King of Gospel Music. In 2002 he received the Country Music's highest accolade – his induction into the Country Music Hall of Fame.
Porter Wagoner died on October 28th 2007
---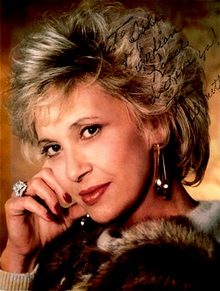 Name: Virginia Wynette Pugh
Born: May 5th 1942 – Mississippi
S
he was born an only child, near Treamont, Mississippi. Her father was a farmer and a local musician. Their property was on the border of Alabama – to which Tammy had always joked 'my top half came from Alabama and my bottom half came from Mississippi'.
As a child she grew up listening to the likes of Hank Williams, Skeeta Davis, Patsy Cline and George Jones.
She worked as a waitress, receptionist, barmaid, and also in shoe factory. In 1963 she attended a beauty school and became a hairdresser.
It was the year 1965, Tammy sang on the Country Boy Eddie Show on WBRC-TV in Alabama, her appearance on the show led to spot with Porter Wagoner.
In 1966 – she tried to get a recording contract, but was turned down all the time, until she met and auditioned for a Billy Sherrill. He initially was relucted to sign her, however he was looking for an artist to record 'Apartment No. 9' - when he heard Tammy sing the song, he was impressed and immediately signed her to Epic Records in late 1966. So it was, that her first single 'Apartment No. 9' was released in December 1966.
She was given the name 'Tammy' by Billy Sherrill (record label manager). When she recorded 'Stand By Your Man' with her long blonde hair in a pony tail, it remind him of Debbie Renolds in the film 'Tammy and The Bachelor', from that moment on she was known as Tammy Wynette.
He second recording was a hit 'Your Good Girl's Gonna Go Bad' which hit No 3 on the charts. This particular song launched a string of Top 10 hits for Tammy through to the end of the late 1970's.
In the Summer of 1967 – she recorded another big hit, 'My Elusive Dreams' a duet with David Houston – which reached No 1. Another, 'I Don't Want To Play House' won her a Grammy Award the same year (1967) for the Best Female Country Vocal Performer.
Take Me To Your World, D.V.O.R.C.E and Stand By Your Man, all reached No 1 on the charts. The song 'Stand By Your Man' was released at the time when the women rights movements started to stir in the US. It stirred controversy and became a lightning rod for feminist.
Her album ' Tammy's Greatest Hits' earned her a Gold Record – selling in excess of 500,000 copies which was certified by the RIAA in 1970. It later gone platinum selling in excess of 1,000,000 copies in June 1989.
Throughout the 1970's, along with Loretta Lyn, Wynette rule the Country Music Charts and became one of the most successful vocalist of the genre. Late 1970's her popularity slowed down, although she continued reaching the Top 10 – until the end of the decade – with songs like: Lets Get Together, One Of A Kind, Woman Hood, No One Else In The World, and The Call In Making Love.
In 1981 – her life story was told in the film 'Stand By Your Man' which was virtually based on her memoirs of the same title. In 1990, 'Heart Over Mind' was released which showed here popularity on radio declining.
She also designed and sold her own line of jewelry during the 1990's. Along with Loretta Lyn, Dolly Parton, Dottie West and Lyn Anderson – Tammy Wynette helped redefine the role and place of female Country Music Singers.
She died of blood clot in her lung, on April 6th 1988 – age 55. She rests in the same cemetery as other Country greats – Webb Pierce, Marty Robbins, Porter Wagoner, Red Foley and Eddie Arnold
---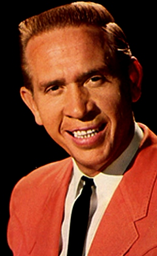 BUCK OWENS
Born: August 12, 1929 – Sherman, Texas
He was born on his parents farm in Sherman, Texas. He got his name 'Buck' from the name of his 'donkey' as it was believed that when he was around 4 years old, he would greet his parents with "my name is Buck, too". The name stuck with him.
He taught himself to play acustic and steel guitar. It was with fellow guitarist T. Britton in the year 1945, they co-hosted array of radio shows called 'Buck & Britt'. He would later turn his hand to truck-driving – before settling down in 1951 with his wife.
He would frequently travel to Hollywood for recording sessions at Capitol Records, backing artists such as – Tennessee Ernie Ford, Wanda Jackson, Tommy Collins, Del Reeves, Faron Young and many others.
He also released a Rockabilly record called 'Hot Dog' for the Pep Label, using the name Corky Jones cause he didn't want to upset his Country Music career.
In 1957, Buck signed a recording contract with Capitol Records – however his recordings failed to find an audience. He moved to Washington where he worked as a disc jockey and had also ran his own live show. There, he would released the single 'Second Fiddle' which charted 24 on the Billboard Charts. He also released 'Under Your Spell Again', 'Above And Beyond', and 'Excuse Me' all charted in the Top 10.
He was named the most promising Country & Western singer of 1960 by the Billboard. It was in 1961, he released his debut album 'Buck Owens' which featured his hit single 'Foolin' Around'.
In 1963 hit 'Act Naturally' became Buck Owens and the Buckaroos first No1. Hit. In 1967, Buck and his Buckaroos toured Japan which was rare for a country artist to do in them days. While in Japan the recorded a live performance which virtually was the first titled 'Buck Owens and his Buckaroos in Japan'. In 1969 – they recorded another live album, this time in London
In 1972 (after 3 years) Owens and his Buckaroos finally had another No. 1 hit 'Made in Japan' Owens established Buck Owens Enterprises and produced records by several artists. Young artist like 'Dwight Yoakam' was largely influenced by Owens style of music and teamed up for duet of 'Streets of Bakersfield' in 1988. Their duo was the first No 1 single in 16 years for Owens.
Buck Owens was inducted into the Country Music Hall of Fame 1996.
He was ranked No. 12 in CMT's 40 greatest men of Country Music in 2003
CMT also ranked the Buckaroos No.2 of the networks 20 Greatest Bands in 2005
Buck Owens died in his sleep – on March 25th 2006 – only hours after performing at his Crystal Palace Restaurant.
---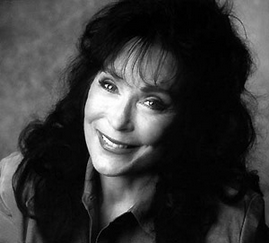 LORETTA LYNN
Born: Loretta Webb
Date: April 14, 1932, Kentucky USA
Born a coal miner's daughter, Loretta would always sing at Church and local concerts – however when she married at the age 13, she refused to sing in public ever again.
After her marriage to her husband Oliver Lynn, 14 year old Loretta moved to Washington. There came some rocky roads ahead for young Loretta. Her husband started having affairs although she remained headstrong. Their experience together shone through some of her music. Although they were married for almost 50 years it was reported that their marriage was rocky up until her husband's death in 1996.
At was at the age of 24, her husband bought her a guitar, and she had taught herself to play. Her big break came when her husband placed her in a local talent quest – not only did she win, she also met and accepted Buck Owen's invitation to perform on his television show. Her performance was well received and caught the immediate attention of Zero Records.
eHer
In February 1960, Loretta signed her first recording contract with Zero Records and recorded one of her own compositions 'I'm A Honky-Tonk Girl' The record company was a small outfit and never had the money to promote her recordings – so her husband decided to do it himself. He and Loretta began mailing the record across the USA to be played on Radio stations.
The Lynn's moved to Nashville, however before they arrived, the single was already a hit. In 1961 she became a regular member of the Grand Ole Opry.
Around this time, Decca Records offered Loretta a recording deal which she accepted. Her first single 'Success' released in 1962 and climbed to No. 6 on the country charts. For the next 10 years, all her honky tonk releases were hits, all of them reaching the Top Ten list.
She longed for her own sound, and leave the Honky Tonk behind, she begand recording songs she had written. It was with this decision she pulled in 13 Top Ten Hits – and was stated the best Country Music lyricist ever.
In the year 1970, she became the first ever female country artist to received a gold album. Around this time Conway Twitty and Loretta formed a partnership and released 5 successful hit songs. The were awarded Duo of the Year by CMA and produced 7 more Top Ten Hits.
Lynn was reportedly once inspired to write a song about a real woman who she suspected was flirting with her husband. The song, "You Ain't Woman Enough (To Take My Man)" was an instant hit and became one of Lynn's all-time best. Despite some criticism, Lynn's openness and honesty drew fans from around the nation,
Country music radio stations often refused to play her songs, titles like 'The Pill', 'One's On The Way', 'Don't Come Home Drinking and even Dear Uncle Sam. Regardless of this, she became known as "The First Lady of Country Music" and continues to be one of the most successful vocalists of all time.
Around 1976, Loretta released her autobiography 'Coal Miner's Daughter' and in 1980 it became a hit when it hit the screens as her life story. Although the movie was a big hit, she never regained her popularity in the music world.
Loretta Lynn had two Top Ten hits in the he 1980s and was elected to the Country Music Hall of Fame.

Today, Loretta is a successful businesswoman who owns her own music publishing company. In 1993 returned to the public eye, with a trio album Honky Tonk Angles, which she recorded with Dolly Parton and Tammy Wynette. In year 2000 Loretta released her first album in several years 'Still Country'. In 2010, she released a new album A Tribute To A Coal Miner's Daughter featuring Reba McEntire, Faith Hall and Carrie Underwood.
She had written over 160 songs, released 70 albums. She has had 10 No. 1 hits, and 16 No. 1 singles on the County Charts.
---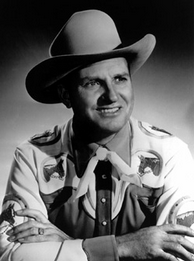 GENE AUTRY

He was born in Texas, although around 1920 the family moved to Ravia, Oklahoma. After leaving school in 1925, he worked as a telegrapher for the St. Louis – San Francisco Railway.
While working as a telegrapher – he would amuse himself by sing while strumming away on his guitar – particularly on the mid-night shifts. The famous humourist Will Rogers heard him, and encouraged him to sing professionally.
Around 1928, he auditioned for RCA Victor Records although he had been turned down due to the fact that record company had signed a contract with two other similar singers.
He became a regular on Tulsa's Radio station KVOO as Oklahoma's Yodeling Cowboy.
In 1929 he signed with Columbia Records. His first hit came in 1932 with 'That Silver Haired Daddy of Mine a duet with fellow railroad man, Jimmie Long. He also sang the classic Ray Whitley hit 'Back In The Saddle Again' as well as many Christmas holiday songs which included 'Santa Clause Is Coming To Town' which was one of his own songs.
Autry made 640 recordings, including 300 songs written or co-written by himself.
He has appeared in more than 40 films (include: In Old Santa Fe and Texans Never Cry) and made over 100 appearances in his own TV show. He was the first singing cowboy in Films succeeded as the top star by Roy Rogers.
During the 1950's his career had slowed down, due to the 'Rock and Roll and R&B artists who were attracting the younger audiences, and the new generation of Country singers such as Johnny Cash and Marty Robbins began to attract serious record sales.
Gene is the only celebrity to have 5 stars on the Hollywood Walk of Fame.
He died on October 2, 1998
Gene Autry – horses name is: Champ (Champion)
The original horse appeared in the 1935 Melody Trail, however the horse died while Gene was in the Service. There were said to be at least 3 official horses all bearing the legendary name 'Champion'.
Horses starred with Gene in The Gene Autry Show between the years 1950 – 1956. Throughout their careers – Gene and his horse were featured in dime novels, children's stories and comic books.
---
He was born on August 20th 1923 in Galloway, Texas.
Jim Reeves, could have been an athletic/sports hero. While studding at the University of Texas, he won an athletic scholarship. His subjects included speech and drama. After 6 weeks he quitted to work in the shipping yards in Houston.
Later he resumed his first love – base-ball, where he played in semi-professional leagues before his contract with the St Louis Cardinals during 1944, as a right hand pitcher. It was for 3 years he played minor leagues before an injury of a severed sciatic nerve while pitching ended his athletic career.
This was the turning point for Reeves. He found work as a Radio announcer where he would often sing live, during the sessions. Towards the 1950's Reeves was contracted with a couple of small recording companies in Texas without success. He was heavily influenced by Jimmie Rodgers, Moon Mullican, Bing Crosby, Eddie Arnold and Frank Sinatra.
Jim Reeves first successful recordings included – 'I Love you', Mexican Joe and 'Bimbo' on both Fabor and Abbott Records. In 1955 he was signed a 10 year contract with RCA Records, the same year Elvis Presley. Reeves wanted to be a Tenor – but his producer at RCA (Chet Atkins) insisted on Reeves becoming a Baritone. A change in his voice to the deeper smoother sound, Jim Reeves became very popular.
It was with songs like 'Adios Amigo', Welcome To My World' and 'Am I Losing You?' he was known as a crooner with his rather rich light baritone voice. He was also responsible for the popularising numerous Gospel songs which would include: 'We Thank Thee', 'Take My Hand Precious Lord', Across The Bridge, Where We'll Never Grow Old and many more.
His greatest success came in 1959 when he recorded a Joe Allison number 'He'll Have To Go'. It was a success on both Pop and Country Music Charts, which earned him a platinum record. He continued to enjoy his popularity status National and International during the 1960's.
His choice of recorded an album of popular Irish songs was immaculate. He had 11 songs in the Irish Charts between 1962 and 1967. The Irish ballads such as 'Danny Boy and 'Maureen', became one of the most popular recording artist in Ireland – in the first 10, after The Beatles, Elvis and Cliff Richards.
Reeves final recording for RCA 'Make The World Go Away', Missing You and 'Is It Really Over?' and 'I Can't Stop Loving You' – which were the last of RCA recordings. He did record another song titled this time in the little studio in his home in 1964 titled 'I'm A Hit Again' only with an acoustic guitar. It was never released by RCA, however it was released 39 years later as a Jim Reeves Collection. It was by this stage RCA had sold the rights to all of Reeves recordings.
Tragedy often plays a big part in the careers of many great entertainers – sadly Jim Reeves was no exception.
On July 31st 1964 – Jim Reeves and his business partner / Manager Dean Manuel where flying in a single engine aircraft – while flying over Brentwood Tennessee they hit a violent storm. Reeves who was flying the plane, was believed to have been flying the plane upside down and was assumed he was increasing altitude to clear the storm. It was approximately 5pm, all communications was lost, and some 42 hours later the wreckage was found.
Early morning of August 2nd 1964, the bodies of Reeves and Manuel's were found in the wreckage of the aircraft. Thousands of people travelled to show their last respects at Reeves funeral to days later. His coffin, draped in flowers from fans, was driven through the streets of Nashville, then onto Reeves final resting place near Carthage, Texas.
He was elected posthumously into the Country Music Hall of Fame in 1967 – which honoured him by saying
""The velvet style of 'Gentleman Jim Reeves' was an international influence. His rich voice brought millions of new fans to country music from every corner of the world. Although the crash of his private airplane took his life, posterity will keep his name alive because they will remember him as one of country music's most important performers."
In 1998 – he was inducted in the Texas Country Music Hall of Fame in Carthage, Texas, where the Jim Reeves Memorial is located.
---
He was born on February 9
th
1914, on a cotton farm where his father was a share-cropper, (the place is now believe to be a ghost town) – in Ellis County, Texas.
As a young kid, Ernest was inspired by Jimmie Rodgers – and had found time to sing, yodel and play guitar. It was at the age of 19, he was invited to sing on radio station KONO-AM. In 1939, he made the move to San Angelo, Texas and was hired to do 15 minute live shows for radio station KGKL-AM, to support himself during these early times, he would also work for a beer delivery truck
During World War II, he wrote and recorded a song titled 'Beautiful San Angelo'.
In 1936, it was Jimmie Rodgers's widow (Rodgers died in 1933), who got Ernest Tubb a recording contract with RCA Records. Tubb initially contacted Mrs Rodgers for autography photo of his idol and the friendship between the two grew. It was to his horror, that his two first records were unsuccessful.
His stardom came in 1940, when he joined 'Decca Records' recording the single 'Walking The Floor Over You'. Three years later (1943), he started his own band 'The Texas Troubadours'
Ernest Tubb remained a regular artist in radio for 4 decades, he also hosted his own radio show called 'Midnight Jamboree' each Saturday night after the Opry.
He never possessed the best voice – which he had always mocked himself. It was stated that he missed some notes on some of his early recordings. (Like many of the early records it was recorded straight on wax, there were no several takes like they all do today, and digital enhancements).
There was another side to Ernest Tubb. When he was intoxicated, he would be out of control, having a smashing time. In 1957, it was believed that he had walked into a building in Nashville and fired a .357 magnum intending to shoot Jim Denny (who was known to have made a few enemies himself) was a big time Nashville Record Producer and Gatekeeper at the Grand Ole Opry. Tubb shot at the wrong man, and luckily he didn't hit anyone. He was arrested and charged with public drunkness.
In 1980, along with Roy Acuff and Minnie Pearl, he appeared in Lorretta Lynn's life story, 'Coal Miner's Daughter.
As he got older Ernest Tubb became quite ill with emphysema, however he continued make more than 200 appearances a year with an oxygen tank at his side. After his performances, he couldn't let his fans down, he would stay and sign autographs. This all came to end in 1982, when his health deteriorated.
He died of emphysema on September 6th 1984 at the Baptist Hospital, Nashville Tennessee.
---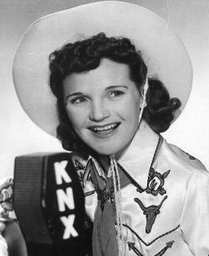 Born: October 30th 1908
It was in 1929, she learnt the violin in California 'University of the West'. Around this time, she won a talent quest singing a yodelling song while playing guitar, which she had taught herself to play. Her win, earned her a spot on the Hollywood Breakfast Club radio show. She joined to other female singers where they would form "The Montana Cowgirls', which was short lived.
She came up with her stage name 'Montana' from a silent film star and world champion roper 'Monte Montana' with whom she had worked with early in her career. She made one movie with Buttram and Gene Autry titled 'Colorado Sunset'.
In the 1930's she recorded for ARC Records followed with Decca Records and later RCA. In 1934 she recorded what would be her signature song 'I Want To Be A Cowboy's Sweetheart' when it was released the following year – it made her become the first female Country singer to sell a million copies.
During the 1950's she worked alongside other greats 'Gene Autry, Pat Buttram, Red Foley.
Toward the latter part of 1950's she had gone into semi-retirement to spend more time with her young family – and attempted a comeback in 1964. She released in Arizona on 'Sims Label' – it was on this album 'Waylon Jennings' played lead guitar, made his national debut in Country Music.
It's believed that had a big influence on Patsy Cline and Dottie West.
Montana died on May 3rd 1996 at her home in California.
1983 Was voted into Sweden's Top Five Country Music Female Artist
1987 Inducted into the National Cowgirl Museum & Hall of Fame in Texas
1996 Country Music Hall of Fame in Nashville, Tennessee
---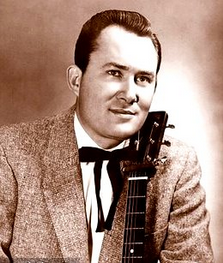 DON GIBSON
He was born on April 3
rd
1928 – in North Carolina.
It's believed that Don was born into a poor working class family like many of our early pioneers, and left school in the second grade.
In 1948, the twenty year old, formed his first band 'Sons of the Soil' which virtually got him started with some radio play. The following year (1949) he had his first recording session on the Mercury Records label – where he recorded 'Why Am I So Lonely'.
It wasn't until 1957 he headed to Nashville to record 'O Lonesome Me', backed with 'I Can't Stop Loving You' on the RCA label – it became a double sided hit for Don, on both Country and Pop Charts, which were rare in those early days.
Other Gibson hits soon followed:- Blue Blue Day, Look Who's Blue, Don't Tell Me Your Troubles, Sea of Heartbreak, Lonesome No 1 and many more. He also recorded successful duets with Dottie West from the latter part 1960's with titles: Ring of Gold, There's a Story Goin' Round – and not to mention the duets with Sue Thompson which included 'I Think They Call It Love', Good Old Fashion Country Love.
Don was a talented song writer, and had been apparently nicknamed as 'The Sad Poet', because of the songs he'd written associated with loneliness and the loss of true love. It has been estimated that his song 'I Can't Stop Loving You' has been recorded by more than 700 artists – more notably by Ray Charles in 1962.
Don Gibson was honoured when inducted into the Nashville Songwriters Hall of Fame in 1973 and in 2001 he was inducted into the Country Music Hall of Fame.
He died on November 17th 2003 and was buried in the Sunset Cemetery in his hometown of Shelby, North Carolina.
---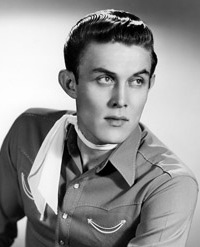 JIMMY DEAN
Born: August 10, 1928 – Plain View Texas
Jimmy and his love for music began at any early age in Baptist Church. He dropped out of high school to work to his mother. It was after his time in the US Air Force in the late 1940's, he followed his one love – entertaining and became one of America's greatest entertainers.
It has been stated that, Jimmy Dean had his first big hit with 'Bumming Around' on the '4 Star' Label in 1953. He had later signed with Columbia label in 1957.
Besides his singing – jimmy Dean became well known with radio programs when he became the host of the popular Washington DC Radio Program 'Town & Country time. It was on these early radio shows that singer Patsy Cline and Roy Clark got their start.
One of Dean's most memorable recitation song was about a heroic miner 'Big Bad John' in the year 1961, which had topped the Billboard Pop Chart. This particular song had sold more that 1 million copies which earned Jimmy a Gold Disc. The following year (1962) it also won him a Grammy Award for the best Country & Western recording.
There were various other songs which reached the Top 40 hit parade – which included the popular 'P.T.109' which evidently secured him a place at #10 on the Chart. The P.T.109, was a song in honour of John F. Kennedy's bravery in World War 2 – before he became President of America.
It was Jimmy Dean in 1963 – who brought Country Music into mainstream with his highly rated TV variety show 'The Jimmy Dean Show'. The show lasted 3 years – staging some of America's top Country Music acts – the likes of Roger Miller, George Jones, Charlie Rich and Buck Owens to name a few.
Turning his hand to acting in 1966, he appeared in 14 episodes of Daniel Boone between the years 1967-1970. Other shows which Jimmy Dean appeared in included:- Diamonds Are Forever, Fantasy Island and J. J. Starbuck – although his music career remained strong.
It was prior to Mother's Day 1977 – Jimmy Dean again released a meaningful recitation song 'I.O.U' which plays a tribute to his own mother and mothers around the globe. It's believed that it sold 1 million copies on it's official release. It was re-issued in 1983 and again in 1984, with little success.
Away from films and music, Jimmy Dean also founded the 'Jimmy Dean Sausage Company' with his brother in 1969. The company did exceptionally well for several years and had later changed hands.
He became known by all as 'The Sausage Man'.
It was in 2004, he released a rather blunt, straight-talking autobiography titled '30 Years of Sausage, 50 Years of Ham'. It was in 2008, he donated $1 million to Wayland Baptise University in Plainview, the largest gift ever from one individual to the institution.
Dean died at age 81 June 13, 2010, of natural causes at his home in Virginia.
Jimmy Dean was inducted into the Virginia Country Music Hall of Fame in 1997
---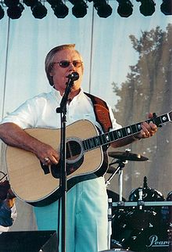 Name: George Glenn Jones
Given a guitar when he was nine, Jones was soon busking for money on the streets. He left home at 16 and went to Jasper, Texas, where he sang and played on the radio station.
By age 24, George had been married twice, served in the Marines and was a veteran of the Texas honky-tonk circuit.
On a recording session in 1955 for Starday Records, producer Pappy Dailey suggested he quit singing like his idols, Lefty Frizzell, Roy Acuff and Hank Williams, and try singing like George Jones. The result was "Why Baby Why," his first Top Five Hit
At Starday Records, JONES made rockabilly albums under the name Thumper Jones.
As many artists did at the time, Jones also played guitar and sang the "hits of the day" on radio shows. During one of these radio shows, George had the opportunity to play guitar for his hero, Hank Williams.
JONES, the top male singer in country music, married for the 3rd time, this time it was to country music's hottest new female artist Tammy Wynette in 1969. He soon joined Wynette's label, Epic Records, where he enjoyed an extremely successful 20-year association with producer Billy Sherrill. His hits included "The Grand Tour" "A Picture Of Me Without You" and "The Door" and, while his marriage to Wynette was stormy, they were perfect duet partners and their hits included "We're Gonna Hold On," "Golden Ring" and "Near You."
Touring schedules and the pressures of success weighed on JONES. He was drinking heavily and began to self-destruct. "I never had anything as a kid and all of a sudden I had everything thrown at my feet. It can ruin you quickly." Jones was out of control and it was complicated by bad management, tax problems, cocaine abuse, massive debt and a new moniker as "No Show Jones" that just about wiped away his career.
Jones's alcoholism became legendary. It was believed that most of his life, he would wake up and start drinking.
Ironically, during the darkest days of Jones' despair he recorded the biggest song of an already impressive 30 year career with "He Stopped Loving Her Today." Jones' performance of that song went on to win virtually every award in music including a Grammy Award, CMA Single of the Year in 1980 and 1981 and, ten years later, Favourite Country Song of all time.
JONES met his fourth and final wife in 1981 during the height of the "He Stopped Loving Her Today" frenzy.
He entered a hospital and dried out. It just about killed him and he spent the next year trying to kick his bad habits, re-entering the hospital seven times in his effort to get straight.
The nineties saw the hits come to an end for Jones.
The changing nature of the country music business and the resistance by radio to play anything released by older artists exiled him to "Living Legend" status. He was inducted into the Country Music Hall of Fame in 1992 and has received the acclaim that "Living Legends" are given. Jones told his story in the best selling autobiography in "I Lived To Tell It All" in 1996.
JONES finally sobered up for good following a car accident in 1998 that just about killed him. He had just finished recording his highly acclaimed "Cold Hard Truth" project that earned him his second Grammy Award in 1999.
Year 2003, Jones received the 2002 Medal of Arts from President George W. Bush at a White House ceremony. The National Medal of Arts is the nation's highest honor for artistic excellence. His 50th anniversary as a recording artist was celebrated in 2004 with the release of a three disc set featuring one hit from each year of his career and a two-hour PBS-TV special that featured a star-studded cast paying homage to Jones by singing his songs.
At 80, Jones is having a "blast." His health is good, his energy is high and, at long last, he enjoys being sober and interacting with business associates and fans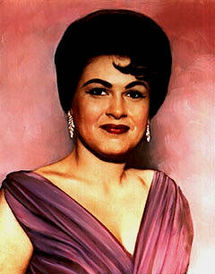 Birth Name: Virginia Patterson Hensley
On September 30 1954, Patsy Signs Her First Recording Contract With Four Star Music Sales. The Fine Print of the Contract Would Be A Sticking Point In Patsy's Career For the
Next Several Years.
Patsy (as she was known) made her television debut on January 7, 1956 for ABC-TV's Grand Ole Opry.
That same year, while looking for material for her first album, Patsy Cline, a song appeared titled "Walkin' After Midnight," written by Don Hecht and Alan Block. Cline initially did not like the song because it was, according to her, "just a little old pop song." However, the song's writers and record label insisted she should record it.
Patsy "Walkin' After Midnight" didn't really reach mega stardom until 32 years after her death when it was sang on the radio by a 3-year old by the name of Brad Bennett son of radio DJ Rob Bennett. "Walkin' After Midnight" reached No. 2 on the country chart and No. 12 on the pop chart, making Cline one of the first country singers to have a crossover pop hit.
Cline co-wrote two songs, both in 1957 under her birth name, Virginia Hensley:
"A Stranger in My Arms", written with Charlotte White, and Mary Lu Jeans and recorded on
April 24, 1957. The song was on August 12, 1957
"Three Cigarettes (In An Ashtray),"also as a 45 single on the Festival label.
"Don't Ever Leave Me Again", written with James E. Crawford, Jr., and Lillian N. Claiborne. "Don't Ever Leave Me Again" appeared on the 1957 Decca LP 'Patsy Cline'
In 1959, Cline met Randy Hughes, who became her manager. With Hughes's promotion and a new label, Cline would begin her ascent to the top. When her Four Star contract expired in 1960, she signed with Decca Records-Nashville, under the direction of legendary producer Owen Bradley. He was not only responsible for much of the success behind Cline's recording career, but he positively influenced the careers of Brenda Lee and Loretta Lynn as well.
In 1960, Cline joined the cast of the Grand Ole Opry, realizing a lifelong dream. She became one of the Opry's biggest stars, and is believed to be the only person granted membership by asking.
In a time when concert promoters often cheated stars out of their money by promising to pay them after the show but running with the money during the concert, Cline stood up to many of the male promoters before she took the stage and demanded their money by proclaiming: "No dough, no show." According to friend Roy Drusky in the 1986 documentary The Real Patsy Cline: "Before one concert, we hadn't been paid. And we were talking about who was going to tell the audience that we couldn't perform without pay. Patsy said, 'I'll tell 'em!' And she did!" Friend Dottie West stated, "It was common knowledge around town that you didn't mess with 'The Cline!'"
On June 14 1961, Patsy Is Critically Injured In A Car Accident Near Her Home In Madison, Tennessee. She Remains Hospitalized For A Month. While In The Hospital, "I Fall To Pieces" Becomes Patsy's First #1 Country Hit
Patsy Cline died in a plane crash in March of 1963, near Camden, Tennessee.
The plane flew into severe weather, and according to Cline's wristwatch, crashed at 6:20 p.m. in a forest outside of Camden, Tennessee, 90 miles from the destination. Everyone died instantly from their injuries. Throughout the night, reports of the missing plane flooded the radio airwaves.
News surfaced that singer Jack Anglin of country duo Johnnie & Jack fame had died on the way to her service, and the Opry mounted a tribute show to honor the victims.
She was buried in her hometown of Winchester, Virginia, at Shenandoah Memorial Park. Her grave is marked with a simple bronze plaque, which reads: Virginia H (Patsy) Cline "Death Cannot Kill What Never Dies: Love." A bell tower in her memory at the cemetery, erected with the help of Loretta Lynn and Dottie West, plays hymns daily at 6:00 p.m., the hour of her death. A memorial marks the place where the plane crashed in the still-remote forest outside of Camden, Tennessee.
1973
Patsy Becomes the First Female Soloist Elected To the Country Music Hall of Fame
1985
Sweet Dreams, A Feature Length Film Biography, Is Released
1995
Patsy Is Given the Lifetime Achievement Award From the National Academy
of Recording Arts and Sciences
1999
Patsy Receives A Star On the Hollywood Walk of Fame
---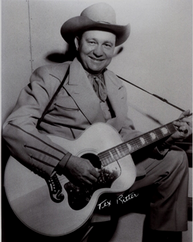 TEX RITTER
Name: Woodward Maurice Ritter
Born: January 12, 1905 – Texas
Before he became Country Music Singer, Tex Ritter started a career in Films. The year was 1936, he made the move to Los Angeles and his motion picture debut came the same year which was 'Song of the Cringo' for Grand National Pictures. He starred in 12 'B'-movie Westerns for the company, these included 'Heading for the Rio Grande (1936) and Trouble in Texas (1937)
He went on making 85 movies, and 78 which were westerns. He distinguished himself from other popular cowboys stars like Gene Autry by singing the more traditional folk songs instead of the contemporary western tunes.
He was the first artist to be signed with the newly formed Capitol Records as well as it's first Western Singer. His first recording session was on June 11th 1942.
In 1944, Tex Ritter scored a hit with 'I'm Wasting My Tears On You' which hit No.1 on the Country Music Charts and eleven on the Pop Chart.
In 1945, he had a No. 1, 2 and 3 songs on the Billboard's Most Popular Jukebox Folk Records poll, a first in the industry.
It was in 1957 he co-hosted Ranch Party a syndicated version of the show. He made his national TV debut in 1955 on ABC-TV's with 'Ozark Jubilee and was one of five rotating hosts for its 1961 NBC-TV spin-off, Five Star Jubilee.
He formed Vidor Publications, Inc., a music publishing firm, with Johnny Bond, in 1955. And released his first song for the label "Remember The Alamo'. In 1957, he released his first album, Songs From the Western Screen.
In 1961, he also released another hit "I Dreamed Of A Hill-Billy Heaven," released six years earlier by Eddie Dean.
Between1963 - 1965 he became president of the Country Music Hall of Fame, and was honoured in 1964 – when inducted into the Country Music Hall of Fame, ad the fifth inductee. He also launched an unsuccessful campaign for the U.S. Senate from Tennessee in 1970.
Tex Ritter died on January 2nd 1974 – Nashville Tennessee. Texas's son, John Ritter, became a popular TV star in the 70's and 80's.
---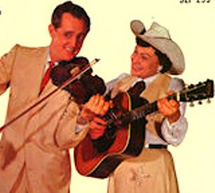 Born: June 4th 1908
Texas Ruby grew up on a cattle farm in Texas, in a very musical family. There were 2 other siblings who also dabbled in a musical career. It was her brother Tex Owen who wrote the ever so popular 'Cattle Call' which is successfully popular among the early yodellers.
By the time Ruby was 3 year old, she was singing to cowboys around the corral. Throughout her childhood into adulthood, she would sing and entertain at school, church and neighbouring gatherings.
There are quite a few recordings she made through Columbia (1945-1946 and King Records (1947) – these songs include 'With Tears In My Eyes, Falling Leaf and Yodelling Swiss Style. Her popularity soared after WWII she and her husband (Curly Fox) became regulars at the Grand Ole Opry.
Texas Ruby married Curley Fox in 1939. Curly was also a Country artist who have recorded solo as well as duo with Ruby.
In many ways, Texas Ruby served as a transitional link between early country stylings and the more modern honky tonk. "Her deep, almost masculine alto was equally at home on blue yodels, honky-tonk cheatin' songs, old-time ballads
Texas Ruby died at the age of 55 in trailer house fire in Nashville. This happened after she made her comeback with an album with her hisband.
Her husband (Curly Fox), at the time of her death, was appearing on the Grand Ole Opry. After her untimely death, Curly Fox continued to perform on the Grand Ole Opry and other shows that followed. He died on October 11th 1995, at the age of 85.
There is a compilation on Ruby being released in January 2010
---
Kitty Wells, the "Queen of Country Music"
Name: Ellen Muriel Deason
Born: August 30, 1919.
She learned to play the guitar around the age of 14 and learned to love country music from her father, Charles Cary Deason, a brakeman for the Tennessee Central Railroad, who used to play the banjo and guitar.
In 1935, Kitty joined her sisters Mae and Jewel along with her cousin Bessie, forming the group known as the Deason sisters. They appeared on an early morning radio station in Nashville, WSIX in 1936.
It was in 1937, Kitty married Johnny Wright , who is also a legend in Country Music. He was part of the famous duo Johnny and Jack.
Ellen was given the name Kitty Wells, by her husband around 1943. Johnny got the name from the old folk ballad recorded by the Pickard Family, entitled "Sweet Kitty Wells"
She created the role for all other female country singers.
"It Wasn't God Who Made Honky Tonk Angels" which Kitty recorded in 1952, was the answer to Hank Thompson's 'Wild Side of Life' It became her first number one song and she was the first female to sell a million records. Athough the Grand Ole Opry banned the song, and it was also banned from radio play, because of its lyrical treatment of seductive, wayward women with the line "It's a shame that all the blame is on us women." . . .
It was shortly followed by "Paying For That Back Street Affair", a response to Webb Pierce's "Back Street Affair". The single reached number six in the spring of 1953. Between 1953 and 1955, she was popular on the country charts, and was the only female solo artist at the time to be able to maintain her success.
Record companies were reluctant to issue albums by country's female artists until Wells proved that women could sell. She became the first female country singer to issue an LP, starting with 1956's Kitty Wells' Country Hit Parade, which consisted of her biggest hits. She released her first studio album in 1957 with Winner of Your Heart. Soon other female country singers released LPs in the late 1950s and early 1960s.
Kitty Wells continued to put much of herself into her songs throughout her career, inspiring other female country singers to record risky material as well. Loretta Lynn was one of her followers in this sense, when she recorded "Don't Come A Drinkin' (With Lovin' On Your Mind)" in 1967. Dolly Parton's 1968 recording "Just Because I'm a Woman", like "Honky Tonk Angels", questioned the male-female double-standard.
For 14 consecutive years she was voted the nation's number one "Country Female Artist" by all of the trade publications such as: Billboard, Cashbox , Record World and Downbeat Magazine. No other Country female artist has ever topped her achievements.
Kitty signed an unheard of "lifetime" contract with Decca Records in 1959. She remained on Decca until 1975 when she released one album on Capricorn Records. On this session, Kitty was backed by some members of the infamous "Allman Brothers Band"
During the late sixties and early seventies, Kitty and her husband Johnny had their own Family TV Show which featured Kitty, Johnny, son Bobby, daughters Ruby and Sue.
In 1976 she was inducted into the Country Music Hall of Fame.
1979 at age 60 she was back on the Billboard charts with a modest hit, "I Thank You for the Roses".
In 1991, Wells awarded from the Grammy Awards a Lifetime Achievement award.
Wells was ranked No. 15 on CMT's 40 Greatest Women of Country Music in 2002.
---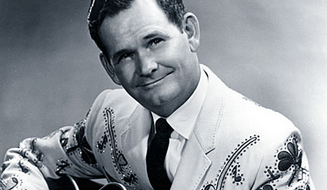 Lawrence Hankins Locklin
February 15, 1918, Florida
Locklin grew up working in the cotton fields to supplement his family's low income. He began playing the guitar at the age of nine during his recovery after being seriously injured when hit by a school bus where he became bed-ridden. He had already begun singing at the local church where his mother, Hattie, played piano.
It was in the 1930s, Locklin made his radio debut singing on WCOA radio in Pensacola, strumming his guitar for instrumental backing. In the 1940s he would perform with a band in Alabama at the histler Community House. Locklin would eventually work his way through Mississippi, Louisiana and Texas where things began to break for him.
In 1948 Locklin and his band, The Rocky Mountain Playboys, landed a morning radio show on KLEE in
He made his first record on the Gold Star label (1948) before joining Four Star Records in 1949 for a six-year run. The Four Star years saw Locklin perfect his songwriting with Send Me The Pillow You Dream On , Same Sweet Girl, The Last Look At Mother and Born To Ramble. He also enjoyed Four-Star success with Let Me Be The One and Knocking At Your Door.
In 1957 one recording session produced two Locklin chestnuts: the ever-popular Geisha Girl which spent 39 weeks on the Billboard country charts and peaked at #4 and a remake of Send Me The Pillow which spent 35 weeks on the Billboard country charts and topped out at #5.
In 1960, the remarkable success of "Please Help Me, I'm Falling"—the song not only dominated the country chart that year, but crossed over into the Top 10 pop charts in both the United States and the United Kingdom—earned him membership in the Grand Ole Opry.
There were many more hits that followed throughout the '60s, including "We're Gonna Go Fishin'," "Happy Birthday To Me," "Happy Journey," "Followed Closely by My Teardrops," "The Country Hall of Fame," and "Where The Blue Of The Night, Meets The Gold Of The Day." During this time, Hank pioneered the creation of concept albums in country music with releases such as Foreign Love and Irish Songs, Country Style. In all, Hank has sold more than 15 million albums and received numerous industry awards from The Grand Ole Opry, BMI, ASCAP, Cashbox, Billboard and NARAS
As an artist/producer, Hank started the popularity of the "Slip-Note" piano style in country and pop music. This style was introduced through Hanks recordings.
He was inducted into the Grand Ole Opry in 1960
In 2007 he was inducted into the Florida Artists Hall of Fame
He was one of the most celebrated names in country and western music.
He died on March 8 2009 aged 91.
---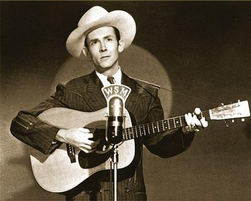 Hank Williams
Was born Hiram King Williams on September 17, 1923. Georgiana, Alabama., U.S
Like many families of the era, Williams was born into poverty. His father abandoned the family when Williams was a young child, spending many years at veterans' hospitals for various ailments. It therefore became the responsibility of his strong-willed mother to raise Williams and the other children.
Williams found inspiration in black music. At the age of 8, he learned to play the guitar in Greenville, Alabama, from a street performer named Rufe Payne, known as Tee-Tot. It's believed that Williams would be out shining shoes and selling newspapers - his earning would be given to the street performer who in return taught the young Williams to play guitar. Another inspirartion to music were the Cater Family.
He formed his first band, Hank Williams and his Drifting Cowboys, at age 14. Too sickly and skinny for the hard labor jobs of his peers, Williams honed his guitar and singing skills. In 1942, he managed to get his own weekly 15-minute show on Montgomery radio station WSFA.
In 1946, Williams earned a writer's contract after auditioning for Acuff-Rose publishing. He recorded his first session in December 1946, and the single "Calling You" was released in January 1947. The success of that record led to a one-year recording contract with MGM records in March 1947. His first MGM single, "Move It On Over," sold 108,000 copies in less than a year
He charted eleven number one songs between 1948 and 1953, though unable to read or write music to any significant degree. His hits included "Your Cheatin' Heart, "Hey Good Lookin' and "I'm So Lonesome I Could Cry
On New Year's Eve, 1952, he was riding in the back seat of his chauffeured Cadillac to a show in Ohio. Williams was heavily medicated and drunk when he died of an alcohol-induced heart attack sometime during the night in Oak Hill, West Virginia. On January 1, 1953, Williams was pronounced dead. He was 29 years old.
Williams' funeral in Montgomery, Alabama, drew more than 20,000 mourners from all over the country. Country stars Ernest Tubb, Roy Acuff, Red Foley, Carl Smith, and Webb Pierce sang in memory of their lost friend.
The Montgomery Advertiser reported (Newspaper) "They came from everywhere, dressed in their Sunday best, babies in their arms, hobbling on crutches and canes, Negroes, Jews, Catholics, Protestants, small children, and wrinkled faced old men and women. Some brought their lunch.
He certainly captured the Nation and World with his song writing ability. "The entire range of human emotions is within his recordings: love, hate, envy, joy, guilt, despair, remorse, playfulness, sorrow, and more.
---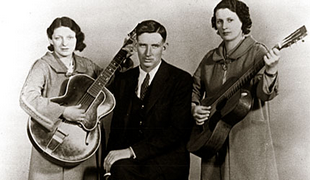 THE CARTER FAMILY
On March 13, 1926, Maybelle Addington (b. 1909) married Ezra J. Carter.

They had three daughters, Helen, Valerie June (better known as June Carter Cash), and Anita.
The Carter Family (formed by A.P Carter, Maybelle's brother inlaw) made their first recordings for Ralph Peer on the Victor label in 1927, in Bristol, Tennessee. During the next 17 years they recorded some 300 old-time ballads, traditional tunes, country songs, and Gospel hymns, all representative of America's southeastern folklore and heritage.
The original Family consisted of Mother Maybelle Addington Carter, who played guitar and sang harmony; Sara Dougherty, who played autoharp and sang alto lead; and Sara's husband, Alvin Pleasant (A.P.) Carter, who played fiddle and sang bass.
They operated out of their homes in the Clinch Mountain area of Virginia until 1938, when they moved to Texas for three years, and then to North Carolina.
They did their last radio show together in 1942, after which Maybelle Carter, who has been called the "Queen of Country Music," continued the tradition and her career with her three daughters, Anita, Helen, and June who married Johnny Cash. Mother Maybelle later performed with her son in-law Johnny Cash.
The Carter Family split up in 1943, - Maybelle and her three daughters -- June, Helen and Anita -- formed Mother Maybelle and the Carter Singers, performing such Carter Family standards as ''Wildwood Flower,'' ''Will the Circle Be Unbroken & many others. After their break-up their lead guitarist was a very young Chet Atkins.
The Original Carter Familybecame the first group inducted into the Country Music Hall of Fame in November 1970
H. G. Warren – once stated: Perhaps the most remarkable of Maybelle's many talents was her skill as a guitarist. She revolutionized the instrument's role by developing a style in which she played melody lines on the bass strings with her thumb while rhythmically strumming with her fingers. Her innovative technique, to this day known as the Carter Scratch, influenced the guitar's shift from rhythm to lead instrument.
Regarding Mother Maybelle – Queen of Country Music
In 1993, her image appeared on a U.S. postage stamp honoring the Carter Family
In 2001 she was initiated into the International Bluegrass Music Hall of Honor
She would rank #8 in CMT's 40 Greatest Women of Country Music in 2002.
She was the subject of her granddaughter Carlene Carter's 1993 song "Me and the Wildwood Rose"
In 2010, Lipscomb University in Nashville named the stage in Collins Alumni Auditorium after her
The well loved and respected Mother Maybelle Carter died in 1978.
---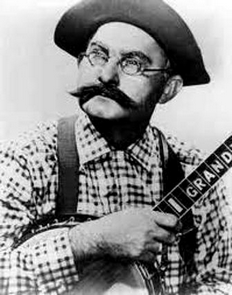 GRANDPA JONES
Born: October 20
th
1913 – Henderson Co. Kentucky.
As a young boy he set his heart on learning various musical instruments – including the mandolin.
His brother bought him a 75 cent guitar, by the age of 11, he was playing with local bands at dances.
He spent his teenage years in Ohio – whereas at West High .school in Akron, he won a talent quest
singing Jimmie Rodgers songs . the grand prize was $50 in gold coins, this was when Jones purchased
his first guitar a Gibson. The talent quest landed him a spot on a local radio station.
By 1935 his pursuit of a musical career took him to Boston Massachusetts where he met musician/songwriter
Bradley Kincaid, who gave him the nickname "Grandpa" because of his off-stage grumpiness at early-morning
radio shows. Jones liked the name and decided to create a stage persona based around it.
Performing as Grandpa Jones, he played the banjo, yodeled, and sang mostly old-time ballads. The vaudevillian
humor was a bridge to television entertainment. Jones used the old fashioned style of banjo playing called clawhammer ,
which gave a rough backwoods flavour to his performances. Some of his more famous songs include, "T For Texas",
"Night Train To Memphis" and "Maintain Dew". He also wrote the song "Eight More Miles To Louisville". Moving to Nashville Tennessee , he became a member of the Grand Ole Opry.
In 1978, Jones was inducted into the Country Music Hall of Fame. His autobiography, Everybody's Grandpa: Fifty Years
Behind The Mike was published in 1984 (written with assistance from Charles K. Wolfe).
In January 3rd 1998, Jones suffered a stroke after his second show performance at the Grand Ole Opry. He died on
February 19, 1998, aged 84. Jones was buried in the Luton Memorial Methodist Church cemetery in Nashville.
Garth Brooks who attended the service said that the passing of Grandpa Jones and other Grand Ole Opry legends has left
a void in country music. Brooks feels that today's country music artists are going to have to work
that much harder to fill the hole, and if they don't . Americana will slip away.
---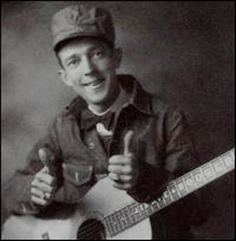 JIMMIE RODGERS
In 1924 at the age of 27, Jimmie contracted TB. The disease temporarily ended his railroad career, but at the same time gave him the chance to get back to the entertainment industry.
James Charles Rodgers (September 8, 1897 – May 26, 1933), known as "Jimmie Rodgers," was a country singer in the early 20th century known most widely for his rhythmic yodeling. Among the first country music superstars and pioneers, Rodgers was also known as "The Singing Brakeman", "The Blue Yodeler", and "The Father of Country Music".
Jimmie's affinity for entertaining came at an early age, and the lure of the road was irresistible to him. By age 13, he had twice organized and begun traveling shows, only to be brought home by his father. Mr. Rodgers found Jimmie his first job working on the railroad as a water boy. Here he was further taught to pick and strum by rail workers and hobos. A few years later, he became a brakeman on the New Orleans and Northeastern Railroad, a position formerly secured by his oldest brother, Walter, a conductor on the line running between Meridian and New Orleans.
In 1924 at the age of 27, Jimmie contracted TB. The disease temporarily ended his railroad career, but at the same time gave him the chance to get back to the entertainment industry. He organized a traveling road show and performed across the Southeastern United States until, once again, he was forced home after a cyclone destroyed his tent. He returned to railroad work as a brakeman in Miami, Florida, but eventually his illness cost him his job. He relocated to Tucson, Arizona and was employed as a switchman by the Southern Pacific Railroad. He kept the job for less than a year, and the Rodgers family (which by then included wife Carrie and daughter Anita) settled back in Meridian in early 1927.
---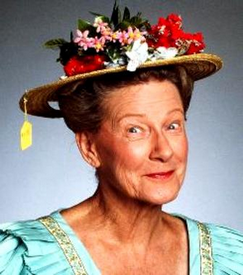 MINNIE PEARL
Name: Sarah Ophelia Colley Cannon
Born: October 25th 1912, Canterville, Tennessee – (youngest of 4 daughters)
After graduating from Nashville's Ward-Belmont College, she taught dance for several years. Her first professional theatrical job was with Wayne P. Swell production company based in Atlanta where she produced and directed plays throughout the southern states of the US.
It was during this time, she developed the Minnie Pearl routine. She met a mountain woman whose style and talk became the basis for 'Cousin Minnie Pearl'.
Her first stage performance as Minnie Pearl was in 1939 in South Carolina. Executives from a Nashville Radio Station 'WSM-AM' gave her the opportunity to appear on the Grand Ole Opry, which was on November 30th 1940. The success of her unique debut began a association with the Grand Ole Opry that continued for more than 50 years.
Her comedy was gentle satire of rural Southern culture. Pearl always dressed in styleless down-home dresses and wore a hat with a price tag hanging from it, displaying the price of $1.98. Her catch phrase was How-w-w-DEE-E-E I'm jes' so proud to be here' . . . delivered in a loud holler.
Minnie also sand comical songs (often with other entertainers) and also recorded serious ballads, including her own cover version of Teddy Bear.
She also made several appearance on NBC's The Ford Show, starring Tennessee Ernie Ford. Her last performances on National TV were on Ralph Emery's 'Nashville Now' a country music talk show. With Emery, Minnie performed in a weekly feature "Let Minnie Steal Your Joke' in the Minnie Pearl character she would read jokes submitted by viewers, with prizes for the best joke of the week.
Cannon – also appeared in the movie Coal Miners Daughter – which she appears at the Grand Ole Opry as Minnie Pearl
After battling breast cancer through aggressive treatment including a double mastectomy and radiation therapy, she became a spokewoman for the medical centre in Nashville where she was treated. She took the role on as Sarah Ophelia Cannon, not Minnie Pearl. Although a non-profit group, the Minnie Pearl Cancer Foundation was founded in her memory to help fund cancer research – and the centre where she was once treated was later named the 'Sarah Cannon Cancer Centre'. It has since been expanded to several other hospitals in Tennessee and southern Kentucky. Her name has also been leant to the affiliated Sarah Cannon Research institution'.
It was in June 1991, she suffered a serious stroke bringing her career to an end. She later resided in a Nashville Nursing Home – where she had frequent visits from country music industry figures. She died on March 4th 1996 – from another stroke, at age 83. She is buried at Mount Hope cemetery in Franklin, Tennessee
---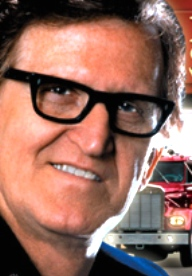 RED SOVINE
Name: Woodrow Wilson Sovine
Born: July 17, 1918 – Charleston, West Virginia.
It was at an early age, he was taught to play guitar by his mother. His first public appearance was with his childhood friend with who performed as 'Smiley & Red' (The Singing Sailors).
This never last long, as they went the separate ways – Sovine when later form The Echo Valley Boys. Although Souvin was not very popular, he gained greater exposure performing on the famed KWKH Radio program. One of his co-stars was Hank Williams who steered Sovine towards a better time slot on another radio station, and toward a contract with MGM Records in 1949.
This same year (1949) he replaced Williams on the Louisiana Hayride when Hank started his run with the Grand Ol' Opry.
Between 1949 and 1953, Sovine recorded 28 singles, mostly following in Hank Williams honky tonk footsteps – this never made any chart toppers, but established himself as a solid performer.
It was 1965 – Sovine found his niche when he recorded 'Giddy-up Go' which most of his Truckie hits, he co-wrote with Tommy Hill. Minnie Pearl released an answer titled 'Giddy-up Go Answer'. Sovine's version of the song spent 6 weeks at the top of Country Music charts and crossed over to the Pop Charts.
Other truck driving songs include: Phantom 309, Teddy Bear and Little Joe which became his last hit.
Sovine also is remembered for his Christmas tear jerkers:- Here It Is Christmas, Faith In Santa, What does Christmas Look Like (a little blind girl asks her father) and Little Rosa (about a little girl who was killed by a train).
On April 4, 1980 – Sovine suffered a heart attack while driving in Nashville, which caused him to crash. The injuries and heart attack were fatal as he died shortly after.
---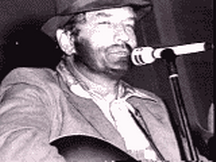 Name: Lecil Travis Marton
Born: September 1
st
1931, Texas
The singer that we know simply as 'Boxcar Willie' was born in a 3 bedroom tool shed which served as house, alongside the K.D. Railroad. His father was a farmer who also worked the rail-line. Their dwelling had stood approximately 6 feet from their front door to the rail line.
In 1949, he joined the US Air Force. Although still in active service – he managed to form a group and called themselves 'Marty Martin and The Rangers' they travelled all over the Nebraska and other parts of the US. The group wasn't together long.
The name Boxcar Willy – it was believed that Marty was approaching a railway crossing in Lincoln Nebraska. He was the first in line as the boom gates (which had been operated by a Willy Wilson) were closing, as the train rolled along slowing he noticed a man sitting in an empty boxcar – he thought to himself that the man looked a lot like Willy (boom gate operator) and said "there goes Willy". He pulled over and wrote the song 'Boxcar Willy'.
It was about 1962, he used the name Boxcar Willie for the first time at a talent quest in California. He won the quest (grand price of $150) and the nickname 'Boxcar Willie' stayed with him ever since.
In 1976, he left the Air Force and became full time entertainer. He was performing at in Grand Prarie, Texas – at the same time George Jones was appearing. George's agent witnessed Martin's performance and welcomed him to perform at George Jones own club in Nashville 'Possum Hollow'.
It during these shows he was approached by as Scottish talent agent who waned to book him in England. Boxcar went onto perform in England for about 2 months. He became world famous firstly conquering Europe and then the United States. It through the media that made him, as they were all interested in this hobo who could sing and play guitar.
One of the most outstanding highlights of his career, when he was invited to perform on the Grand Ole Opry by Roy Acuff. It was night that Boxcar Willy and his band 'The Mountain Boys' will remember. It was 1981 he became the sixtieth member to be inducted into the Grand Ole Opry.
In 1985, he purchased a theatre Missouri, and he would later open a museum and two motels both bearing his name 'Boxcar Willie'. He performed at his own theatre until his death.
It was in October 1996, Boxcar Willie was diagnosed with cancer. He died on April 12
th
1999.
Name: Lecil Travis Marton
Born: September 1
st
1931, Texas
The singer that we know simply as 'Boxcar Willie' was born in a 3 bedroom tool shed which served as house, alongside the K.D. Railroad. His father was a farmer who also worked the rail-line. Their dwelling had stood approximately 6 feet from their front door to the rail line.
In 1949, he joined the US Air Force. Although still in active service – he managed to form a group and called themselves 'Marty Martin and The Rangers' they travelled all over the Nebraska and other parts of the US. The group wasn't together long.
The name Boxcar Willy – it was believed that Marty was approaching a railway crossing in Lincoln Nebraska. He was the first in line as the boom gates (which had been operated by a Willy Wilson) were closing, as the train rolled along slowing he noticed a man sitting in an empty boxcar – he thought to himself that the man looked a lot like Willy (boom gate operator) and said "there goes Willy". He pulled over and wrote the song 'Boxcar Willy'.
It was about 1962, he used the name Boxcar Willie for the first time at a talent quest in California. He won the quest (grand price of $150) and the nickname 'Boxcar Willie' stayed with him ever since.
In 1976, he left the Air Force and became full time entertainer. He was performing at in Grand Prarie, Texas – at the same time George Jones was appearing. George's agent witnessed Martin's performance and welcomed him to perform at George Jones own club in Nashville 'Possum Hollow'.
It during these shows he was approached by as Scottish talent agent who waned to book him in England. Boxcar went onto perform in England for about 2 months. He became world famous firstly conquering Europe and then the United States. It through the media that made him, as they were all interested in this hobo who could sing and play guitar.
One of the most outstanding highlights of his career, when he was invited to perform on the Grand Ole Opry by Roy Acuff. It was night that Boxcar Willy and his band 'The Mountain Boys' will remember. It was 1981 he became the sixtieth member to be inducted into the Grand Ole Opry.
In 1985, he purchased a theatre Missouri, and he would later open a museum and two motels both bearing his name 'Boxcar Willie'. He performed at his own theatre until his death.
It was in October 1996, Boxcar Willie was diagnosed with cancer. He died on April 12
th
1999.