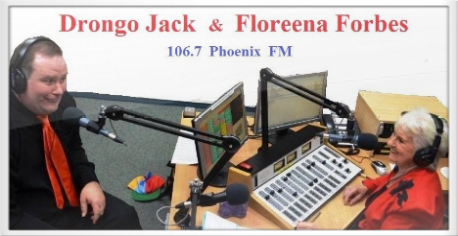 COUNTRY MUSIC ARTISTS

Page 2
Floreena Forbes & Country Music Historian
Jack Paten (Drongo Jack )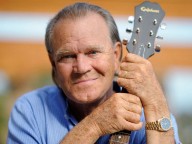 GLEN CAMPBELL
He was born Glen Travis Campbell in Pike Co. Arkansas USA on April 22nd 1936. His parents were John and Carrie Campbell. Glen was one of twelve children and grew up o a farm, growing cotton, corn, watermelon and potatoes. He started playing guitar at the age of four and by the time he was six he was appearing on local radio stations.
It was with no formal training he continued playing the guitar, when he the work in the cotton fields were done. Dropping out of school at age 14, ended up in Houston working alongside he brothers working on gas stations.
In 1954, Glen moved to New Mexico to join his uncle's band which was known as Dick Bills and the Sandia Mountain Boys. It was here that he met his first wife whom he married prior turning eighteen. In 1958 he formed his own band 'The Western Wranglers' performing six or seven nights a week. Moving to Los Angeles in 1960, he became a session musician, and later joining 'The Champs'. In 1961, Campbell obtained a day-time job at 'American Music' (a publishing company), writing songs and recording demos.
As a session musician – he played on recordings by:- Bobby Darin, Ricky Nelson, Dean Martin, Nat King Cole, The Monkees, Nancy Sinatra, Merle Haggard and Elvis. He befriended Elvis when he helped record the soundtrack for Viva Las Vegas in 1964.
May 1961 he left 'The Champs' and was signed up by Crest Records and his first solo release 'Turn Around, Look At Me' was a moderate success. The following year he signed with Capitol Records, his first single for the new label was 'Too Late to Worry Too Blue to Cry'. He never learned to read music, but he play guitar, banjo, mandolin and bass.
It was from 1964, Glen appeared on many TV shows including a regular spot on Star Route and Hollywood Jamboree. Around Christmas 1964 for 3 months who toured with the Beach Boys filling in for Brian Wilson playing Bass guitar and singing falsetto harmonies. In 1965 he had his biggest solo hit with 'Universal Soldier' reaching No. 44 on the Hot 100 Chart, it was the same he joined Ricky Nelson on tour.
He hosted his own weekly show 'The Glen Campbell Goodtime Hour' from January 1969 to June 1972. Inviting many major artists including:- The Beatles, Johnny Cash, Willi Nelson, Merle Haggard, Neil Diamond, Roger Miller, Mel Tellis, and Waylon Jennings. He helped launch the careers of Anne Murray and Jerry Reed who were regulars on the show.
He appeared in movies including:- True Grit with John Wayne (1969), and Norwood (1970) and Strange Homecoming (1974). The 1970's saw more hits for Campbell including 'Rhinestone Cowboy', 'Southern Nights', 'Sunflower' and 'Country Boy'.
Rhinestone Cowboy was his largest selling single and became his best known recording, initially selling more than 2 million copies. The song continues to be a hit – being used on various TV shows and films – Desperate Housewives, Daddy Day Care and High School High. It became the inspiration for the 1984 Dolly Parton / Sylvester Stallone movie 'Rhinestone Cowboy.
In 2005, Campbell was inducted into the Country Music Hall of Fame. In 2010 and after being diagnosed with Alzheimer's, Campbell embarked on his final 'Goodbye Tour' and having three of his children joining him on stage as his backing band.
His final performance was on November 30th 2012 in California. After the tour he entered the studio again which would be his final recording. The album was 'Adios', however it was not released until June 2017.
Glen Campbell, who was married 4 times, and fathered 5 sons and 3 daughters, – died in Nashville Tennessee on August 8th 2017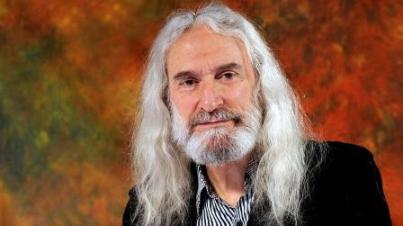 CHARLIE LANDSBROUGH
He was born on October 26th 1941.
Charlie was the youngest of eleven children. It's believed that during the War Years the view from their front window were a mixture of docks, dumps, railway lines. Having stated that they were surrounded by a loving family and music.
He started learning to play guitar at 14, with the help from his brother after learning the first few chords he'd sit up all night playing Hank Williams, Elvis, Jimmie Rogers etc. His education began to suffer, even more so when he discovered the banjo.
He would soon join the Army without informing his family, with his guitar and a D.A. Hairstyle he set off to Wales to do his training, then it was off to West Germany. He returned home after his stint in the Army, and jobless, so he returned to Germany.
In the 1960's he joined a group 'The Chicago Sect' in Germany, and returning home to England, he married and worked in several bands before becoming a teacher at Portland Combined School. It was at this time, he started writing songs and continued to perform on a semi-professional basis.
His big break, would have came about in 1968 – when Roy Orbison heard a demo tape and invited him down to where he was playing to have him signed to his own label. Unfortunately, when he travelled down to London where Orbison was to perform, he was told, that Roy had dropped everything to fly back to the US when learnt by telegram that his family had been lost in a house fire.
It wasn't until 1994 his song 'What Colour Is The Wind' which tells the story of a young blind child's attempt to envision the world – had reached #1 in the Irish Music Charts.
His first album was success in Ireland, Landsborough appeared on several TV programs in UK. Since then, he has released 10 additional albums including originals and greatest hits. His album have exceeded 700,000 units. He has had two number 1 singles on the Irish Pop Charts and several albums topping the British Country Charts.
His most successful release was 'Still Can't Say Goodbye' which was recorded in Nashville in 1999. He has performed in most major concert halls and theatres in the UK and he has also toured Australia and New Zealand in 2001.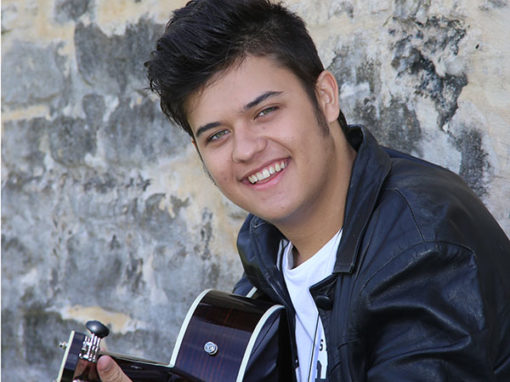 MASON HOPE
Mason, is a fine young entertainer from Queensland's Sunshine Coast, a talent to be reckoned with.
Besides being a versatile entertainer, and multi-instrumentalist, it has been stated that he's an National Ambassador for Headspace (Australian Youth Mental Health initiative, established by the Australian government in 2006) joining the committee at age 11. He is also a credited Level 8 drum teacher.
In 2015 he released a self titled EP - titles include: You Are Me Home, Cool, Liar's Game, Bad Things. This was followed up by his second EP 'Get Me to Memphis'. If his previous EPs/songs are any indication - his next EP or album will certainly be a must for Country/Blues fans. Check out his songs on YouTube.
In 2016 he made his mark on the music industry with talent quests, TV shows appearances, Festivals and appearing with some of the industry's great artists. At the Coca Cola 'Young Rising Star Quest' in Tamworth (2016) - Mason made the Top 4 out of 150 contestants. He went on to win the Gympie Music Talent Search and 'Voice of Urban' at the Urban CM Festival, Caboolture, QLD.
In May 2017, Mason was honoured to represent Australia at the Trans Tasman Entertainer of the Year Awards (Norfolk Island) - and also had taken out the Trans Tasman Entertainer of the Year. No bad for a 17 years old. He will be back in Tamworth in January (2018) for the Country Music Festival.
For bookings:- masonhopemusic@gmail.com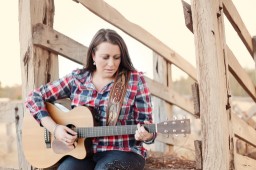 Bec was born and grew up in Lang Lang Victoria on the family beef farm. Her early introduction to music was her
father playing the vinyls showing her his favourite songs. He mother was a huge fan of Loretta Lyn and cassette
would be playing in the family car – these would be Bec's earliest taste in music.
It was for several years Bec pestered her mother in letting her learn to play the piano, which eventually she gave
in. At the age of 10, her song learnt on the piano from an elderly lady down the street, was Three Blind Mice.
Between 2005 and 2008, Bec performed in various talent quests in New South Wales, Queensland and her own
state of Victoria. It wasn't look before she started being successful either taking out first place, or as runner-up. She
would also backed other singers as well. Her influences in music consists of Connie Frances, Shirley Thoms, Loretta
Lyn, Johnny Horton, Johnny O'Keefe and John Williamson.
One highlight that changed her chosen career forever, was the highest accolade winning Queensland's Champion or
Champions and gaining the CMAA College Scholarship in 2009. As a grand finalist she performed on the famous
Toyota Star Maker contest in Tamworth 2009.
Bec released her first single 'I'll Cry' in 2009, the song appeared on her album 'The Tranquillity'.
Her fourth and latest album is 'Proud of My Country'.
Ever since her induction into the CMAA College, Bec has been nominated for many awards, including five
nominations for the Southern Stars Awards in Mildura, and two times Golden Guitar nominee in 2013 and 2014.
Bec classes herself as an Australian artist retaining the traditional sound country music Australia and the US
bringing them together with modern twist. She is a talented singer/songwriter, one of few women making their mark
in the traditional country genre.