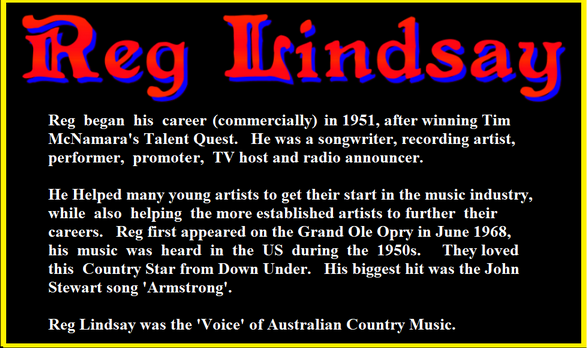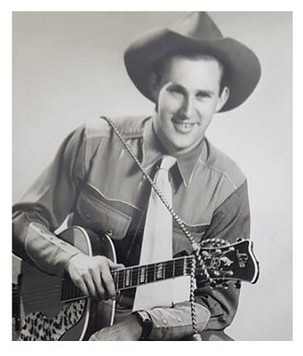 REG LINDSAY OAM
'Australia's Country King'
Born Reginald John Lindsay at Waverly NSW in 1929
At very young age Reg was given a mouthorgan from his father which he quickly mastered along with violin, guitar and banjo. After winning Tim McNamara's Talent Quest, his prize was a recording contact with Rodeo Records, his first single 'Steamline Yodel'.
Along with fellow artist Buddy Williams and Chad Morgan, Reg was one of Australia's most prolific songwriter. His recordings were released in the USA, New Zealand and Sweden. In 1968 he was honoured by the CMA for his worldwide service to Country Music with an Honorary Citizenship of the State of Tennessee from the Tennessee's Governor.
In 1988, Reg married Roslyn Winfield, a 29-year-old rodeo champion. The following year (1989), Reg made a special appearance at the Honeysuckle/Tidbinbilla 20th Anniversary of Apollo 11 in Canberra singing 'Armstrong'. His final studio record 'No Slowing Down' came in October 1994. The album proved to be a success picking up airplay around Australia and in Japan. Reg almost completed his No Slowing Down tour when in Tamworth following January (1995), he collapsed from a brain haemorrhage and was flown to The John Hunter Hospital.
Reg Lindsay died in Newcastle (NSW) on August 5, 2008 from pneumonia after suffering a long illness.
A true Legend and Pioneer of Australian Country Music and in the United States where he had also lived. It was two days before he died a 4 CD box set was released 'No Dress Rehearsal' which is currently available. Reg was inducted into the Hands of Fame in 1977 and elevated to Roll of Renown in 1984 and won 3 Gold Guitars in Tamworth, 1 silver and 6 Gold Records. He was awarded the OAM (Order of Australia Medal) in 1989 for his service to Country Music.
In 2021, Reg's widow wife Roslyn will be officially opening the Reg Lindsay Memory Barn, a small private museum sporting many of Reg's memorabilia spanning from 1940s throughout his entire career.
Website:
www.reglindsay.com.au
Website: www.reglindsay.com.au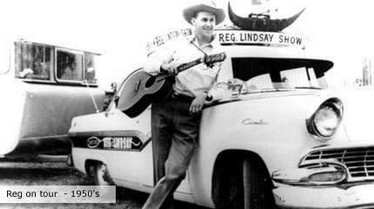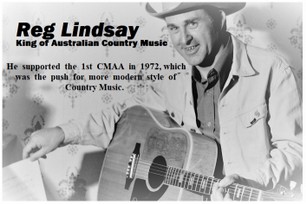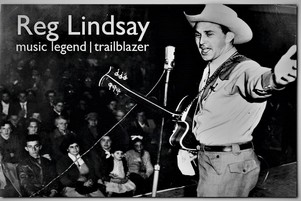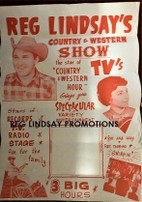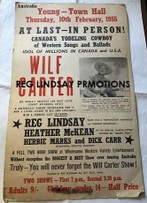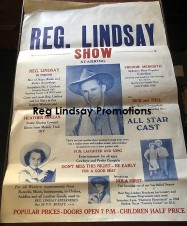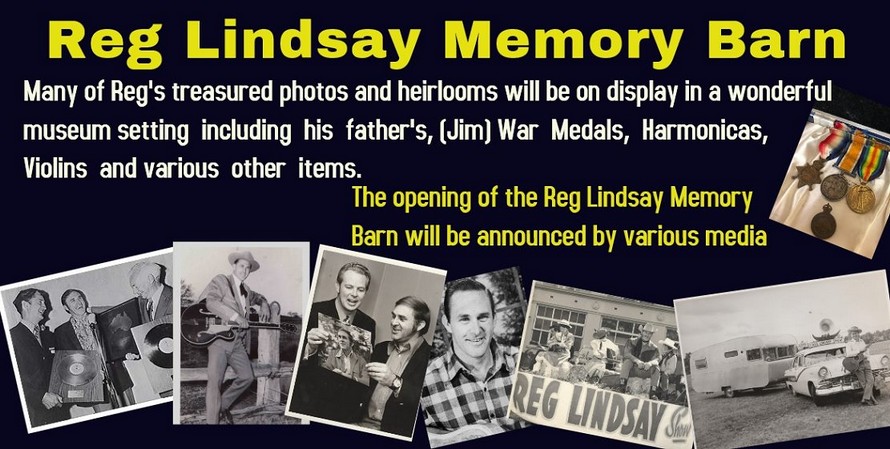 The Reg Lindsay Museum will be open in January next year - to Covid quide lines.
Roslyn has put 3 years into getting the Museum 'Reg Lindsay Memory Barn' to where
Reg's original motor-bike jacket, beautiful saddle, thousands of photos and stories of
Reg performing all around Australia and the USA. His gold records, his father's war medals
will be all be on display. We have found more old footage, photographs in boxes that have
not been opened for 24 years or so.