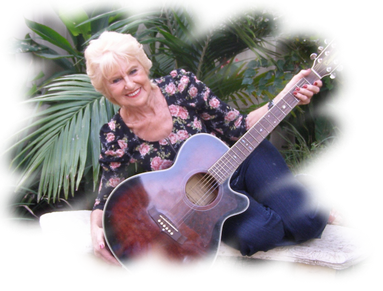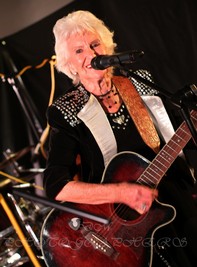 FLOREENA FORBES "OAM "Short Bio
More on Floreena Forbes & Tumbleweed page.
Floreena began her Country Music career when she bought her first guitar in 1967

it was not till the 1970's she began working in the Country Music Industry with her late husband Wally Forbes.
Wally Forbes Passed away 1984,

Floreena continued on with her career, influenced by Shirley Thoms, June Holms and Patsy Cline.
Entertaining in many places in Victoria and New South Wales, Melbourne, Country Towns.
Working in Clubs Hotels,Parties supporting many charities along the way
with her Band as" Floreena Forbes & Tumbleweed Country Band.
Tumbleweed Band Reigned for 24 years
Floreena included a Dolly Paton Look alike in her act, showcasing many of Dolly Partons songs.
2014,15,16,17,18,19 Floreena put together country music Fundraisers for the Australian Niemann Pick Foundation with Olive Bice OAM Bendigo's 2 Country Divas,raising the total of $18.529.85
well known for hr charity work by means of
Fundraising for the Sick, Elderley, Fire Appeals, Cancer, Salvation Army, RSPA,Ronald Mc Donald House,Royal Chidrens Hosptial & more over her lifetime,
Still enjoying her music today, performing solo & with Olive Bice "Oam"as Bendigo's 2 Country Divas
Floreena Promotes Country, has been promoting Country Music on this website
Joined radio "Triple C Fm" in Bendigo in the early 1996' and
became a Foundation Member of 106.7 Phoenix Fm
Bendigo Victoria in 2007,
Still presenting her own show today on 106.7 Phoenix Fm between 11am-1Pm Thursdays
Floreena's recent achievements
2017 inducted in the

"Australian Country Music Broadcasters Hall of Fame"
Tamworth for her dedication to Radio & the Country Music Industry.

2018 received John P Toomey Memorial Award
"Services to Country Music" from the Mal Norton Entertainment Services"
2021 Victorian Senior of the Year Cota Award.
13th June 2022
added to the Queens Birthday Houours List. OAM
2023 Inducted in the Australian Country Music Stars of Fame